---
Chamber Partners
Emerald Partner
---
Platinum Partners


---
Silver Partners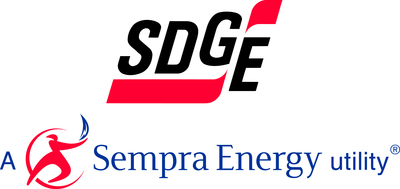 ---
Bronze Partners




---
Investors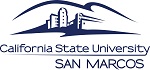 ---
---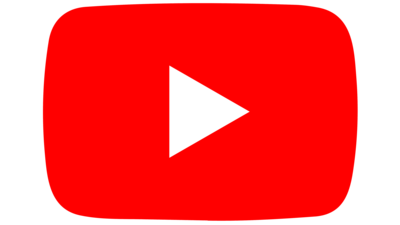 ---
---
---
*NEW*
---
9/09/2021
8:00 AM - 9:00 AM
Military Affairs Forum
9/09/2021
11:30 AM - 1:00 PM
Plates for 8
9/14/2021
8:00 AM - 9:00 AM
Second Tuesday Coffee
9/14/2021
10:30 AM - 11:30 AM
Omni Financial Ribbon Cutting Ceremony
9/15/2021
9:30 AM - 11:00 AM
Best Practices for Business Owners Concerning Homeless Activity
9/18/2021 - 9/19/2021
9:00 AM - 5:00 PM
Oceanside Harbor Days
9/22/2021
11:00 AM - 2:00 PM
UEI College Grand Opening Celebration
9/23/2021
9:00 AM - 10:00 AM
New Member Orientation
9/25/2021
9:00 AM - 1:00 PM
Oceanside Job Fair
9/28/2021
11:30 AM - 1:00 PM
Plates for 8
9/30/2021
5:00 PM - 7:00 PM
Meet the City of Oceanside
10/07/2021
8:00 AM - 9:30 AM
Emerging Issues Forum: Impacts of SANDAG Regional Transportation Plan
10/12/2021
8:00 AM - 9:00 AM
Second Tuesday Coffee
10/14/2021
9:00 AM - 1:00 PM
Active Lifestyles Expo (Oceanside Senior Expo)
---
Bliss Tea and Treats September Events
Preliminary Construction Activities Underway for New Student Services Building
San Diego County Teachers of the Year to be named during 31st annual "Cox Presents: Salute to Teachers" on Sept. 10
40 Years of KOCT Celebration Fundraiser
Ivey Ranch Park Association Western Hoedown
Brooks Theater Gallery and OMA Create Amazing Synergy
Homeschool with The Classical Academies
San Diego Gives - Thursday, September 9th
Open this email in your web browser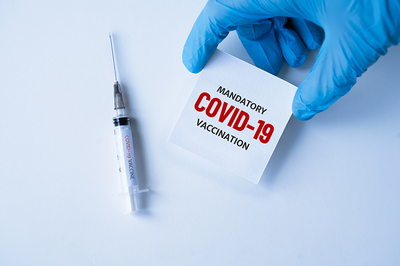 Understanding Religious Accommodations for Mandatory Vaccination Policies
(Source: CalChamber)
COVID-19 vaccines continue dominating the news as the U.S. Food and Drug Administration (FDA) has now provided full approval of the Pfizer-BioNTech COVID-19 vaccine for use in individuals 16 years of age and older. Previously, any vaccine in use in the U.S. was only provided an emergency use authorization; the FDA's full approval of at least one COVID-19 vaccine will likely lead to more mandatory vaccination policies. In California, the state government has already announced vaccine mandates for the health care industry and a vaccinate or test mandate for K-12 schools while some private businesses have already begun to consider or implement mandatory vaccination policies. Although both the U.S. Equal Employment Opportunity Commission (EEOC) and the California Department of Fair Employment and Housing (DFEH) have stated that private employers may implement a mandatory vaccine policy, employers must also be aware of accommodation requests that may arise related to an employee's disability or sincerely held religious beliefs. More details.
---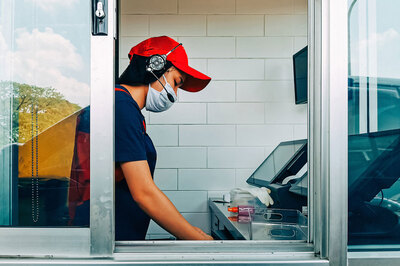 Oceanside Chamber Argues Gonzalez's FAST Recovery Act Will Hurt Small Businesses
(Source: Samantha Nelson, The Coast News)
The Oceanside Chamber of Commerce is opposing a bill proposed earlier this year by a San Diego lawmaker that aims to raise workplace standards for fast food workers, claiming that the bill instead will hurt small, local business owners. In January, Assemblywoman Lorena Gonzalez (D-San Diego) introduced the Fast Food Accountability and Standards (FAST) Recovery Act in response to poor working conditions throughout the COVID-19 pandemic. More details.
---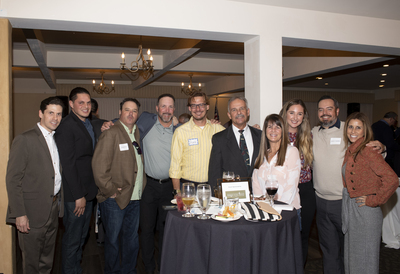 Meet the City of Oceanside and Celebrate the Chamber's 125th Anniversary - Tickets Now Available
Thursday, September 30, 2021
5:00 PM - 7:00 PM
El Corazon Aquatics Center Conference Room and Patio
3302 Senior Center Drive
Oceanside, CA 92056
Join us September 30th from 5 PM - 7 PM for the annual Meet the City Reception and to celebrate the Chamber's 125th Anniversary! This event gives Oceanside Chamber of Commerce members and guests, the opportunity to connect with local elected officials, City of Oceanside staff members, other businesses, and community leaders. The event includes appetizers and a no-host bar. This indoor/outdoor event will be held at the new El Corazon Aquatic Center. Attendees can enjoy both the conference center and the outdoor patio. The cost is $55 for Chamber members, and $95 for non-members. More details and registration. Download sponsorship flyer.
---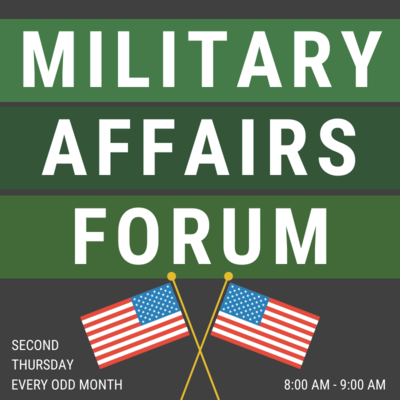 Military Affairs Forum to Feature Andréa Griffin, Vets Community Connections Coordinator Tomorrow!
Thursday, September 9, 2021
8:00 AM - 9:00 AM PST
Veterans Association of North County (VANC)
1617 Mission Ave.
Oceanside, CA 92058
The Oceanside Chamber of Commerce Military Affairs Forum provides an avenue for Oceanside Chamber members to learn about key issues relating to Oceanside's relationship with Marine Corps Base Camp Pendleton and the servicemembers serving on the base. This month's guest speaker will be Andréa Griffin, Vets Community Connections Coordinator. Col Daniel M. Whitley, Commanding Officer of Headquarters and Support Battalion, MCIWEST - MCB Camp Pendleton, will also provide an update on Camp Pendleton. More details and registration.
---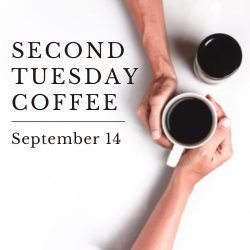 Second Tuesday Coffee, Next Tuesday!
Tuesday, September 14, 2021
8:00 AM - 9:00 AM PST
Oceanside Chamber of Commerce
928 N Coast Hwy.
Oceanside, CA 92054
The Oceanside Chamber has shifted the monthly First Tuesday Coffee to the Second Tuesday Coffee! We invite you back to our conference room on Tuesday, September 14th from 8 AM - 9 AM. Second Tuesday Coffee has been a great opportunity for Oceanside Chamber members to connect with other businesses in North County. Attendees will have a chance to give a 1-minute introduction and will have access to a participant list to stay connected after the event. Be sure to bring your business cards! This event is free to Oceanside Chamber members and $20 for prospective members. Space is limited to 24 attendees and online registration is required. More details and registration.
---

Oceanside Economic Development News
Oceanside has a dynamic business climate with new restaurants, retail shops and manufacturing businesses moving into the City. The City's Economic Development Division assists businesses with expansion and relocation to Oceanside by offering site searches, business visits, demographic and statistical information, and assistance with permit processing and business license issuance. Check out the latest new and coming business news. More details.
---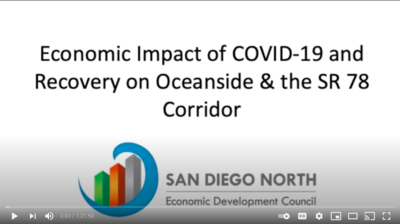 September's Emerging Issues Forum Available on YouTube - Update from San Diego North Economic Development Council
September 's Emerging Issue Forum featured a presentation from Erik Bruvold, CEO of the San Diego North Economic Development Council. Erik's presentation will included:
An overview of the North County Economy and our Recovery from COVID

Insight into which industries in Oceanside are growing the fastest

Overview of the 3 most important issues impacting economic development and what that means for Oceanside's competitive position
---
Still a Few Spots Available for This Thursday's Plates for 8
Thursday, September 9, 2021
11:30 AM - 1:00 PM PST
Location Provided After Registration
Small group networking events are back, in-person! Plates for 8 provides a chance for 8 – 10 Chamber members to join for a meal and learn more about each other's businesses. A Chamber staff member hosts and facilitates the event at a local restaurant in order to provide an in depth networking opportunity for a small group of members. This program is open exclusively to Chamber members; and the only cost is the price of your meal. Reservations can be made by contacting this luncheon's facilitator Margery Benkaci 760-722-1534 or margery@oceansidechamber.com.
---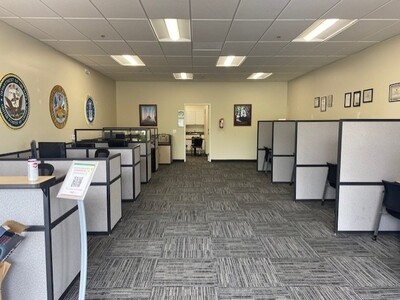 Omni Financial Ribbon Cutting Ceremony
Tuesday, September 14, 202
10:30 AM - 11:30 AM
Omni Financial
41 Douglas Dr Suite #101
Oceanside, 92058
Omni Military Loans, one of the leaders in the responsible military lending market, relocated to a new location. Omni is celebrating this new location with a ribbon cutting ceremony and official grand opening celebration on Tuesday, September 14, at 10.30 a.m. The event will include a ceremonial ribbon cutting with meet and greet with our staff of veterans, military spouses, and military advocates. We will provide complimentary refreshments and food in a safe, socially-distanced setting. The event is free and open to the public. Please register prior to attending. More details and registration.
---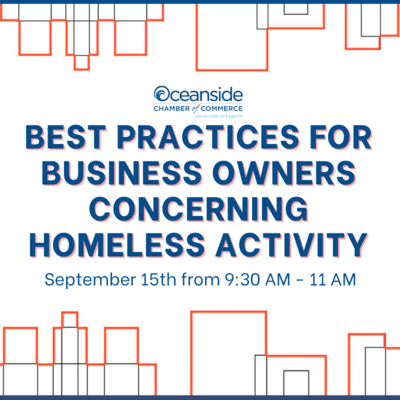 Register Now for the Best Practices for Business Owners Concerning Homeless Activity Workshop
Wednesday, September 15, 2021
9:30 AM - 11:00 AM
Oceanside Chamber
928 N Coast Hwy.
Oceanside, CA 92054
The Oceanside Chamber, in partnership with ODP's H.O.T. team, is hosting a free workshop for local businesses to learn the best practices concerning interactions with the homeless population in the Oceanside community. This event will feature a presentation from Oceanside PD's H.O.T (Homeless Outreach Team) with an overview of their program and a list of resources businesses can refer to following the workshop. The workshop will be held from 9:30 AM - 11 AM on Wednesday, September 15th with a Q&A at the end of the session. The event will be held in-person, but space is limited and registration if required. More details and registration.
---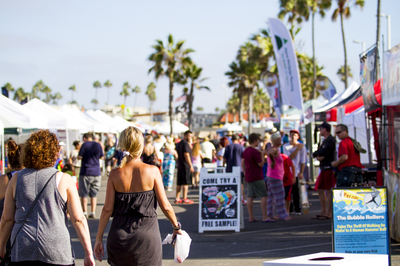 Oceanside Harbor Days Less Than 2 Weeks Away!
Saturday, September 18, 2021 9:00 AM - Sunday, September 19, 2021 5:00 PM
Oceanside Harbor District
1540 Harbor Dr. N.
Oceanside, CA 92054
On September 18th and 19th 2021 the Oceanside Chamber of Commerce along with Tri-City Medical Center and Genentech will present Oceanside Harbor Days at the Oceanside Harbor. The event will feature arts and craft exhibits, great food and fun activities for the entire family. The event is open from 9:00 a.m. to 5:00 p.m. both days.
Interested in showcasing your business at the event? Please download a booth vendor packet, which includes an application, along with full details on each type of booth space, fee, and instructions on how to submit your application, and/or contact Kennedy and Associates, to participate. We look forward to seeing you there! More details. Booth Applications.
---
In-Person New Member Orientation
Thursday, September 23, 2021
9:00 AM - 10:00 AM PST
Oceanside Chamber of Commerce
928 N Coast Hwy.
Oceanside, CA 92054
Welcome new members! Our new member orientation will be held Thursday, September 23rd from 9-10am in the Oceanside Chamber conference room. Our Oceanside Chamber team will offer an overview of programs you can utilize to help your business grow this year. We encourage new members looking to get the most out of their Chamber members and old members looking for a refresh on chamber offerings to join us and enjoy a casual meet and greet with our Chamber staff. A light breakfast and coffee will be provided. More details and registration.
---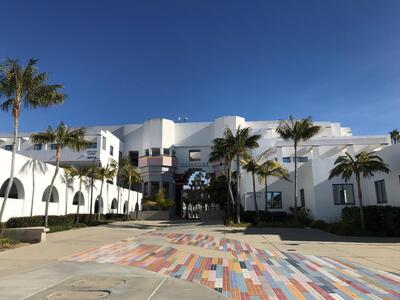 Oceanside to Host Job Fair September 25th
Saturday, September 25, 2021
9:00 AM - 1:00 PM
Civic Center Plaza
300 N. Coast Hwy.
Oceanside, CA 92054
The City of Oceanside, in partnership with the Oceanside Chamber of Commerce and Visit Oceanside, will host a job fair on Saturday, September 25, 2021 from 9 a.m. to 1 p.m. at the Civic Center Plaza located at 300 North Coast Highway in Downtown Oceanside. The job fair will feature over two dozen Oceanside employers including Genentech, Hydranautics and Steico Industries, as well as the Oceanside Police and Fire Departments, the Mission Pacific Hotel and Seabird Resort and the Oceanside Unified School District. The event will also feature Mira Costa College Technical Career Institute, which offers accelerated career training programs, and other job seeker resources. More details.
---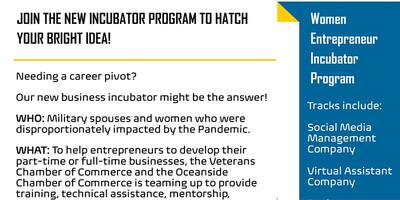 Women Entrepreneur Incubator Program
Thursday, September 16, 2021
2:30 PM - 3:30 PM
Virtual Event
Hatch your bright idea at the Oceanside Chamber of Commerce, the National Veterans Chamber of Commerce, and SCORE Mentors' new Women's Entrepreneur Incubator program. Free training and coaching will help you launch your own, portable business in Social Media Management, Virtual Assistant and Business/Personal Coaching. Register by Sept. 10th to reserve your spot in our virtual classroom. More details and registration. View informational flyer.
---
A Business Celebration of Hispanic Heritage Month - Meet a Mentor
Friday, September 17, 2021
8:30 AM - 10:30 AM PST
Online Event via Zoom
SCORE and the Women's Business Center are here to help you succeed in your small business! This event via Zoom is all about celebrating Hispanic Heritage Month and its theme "Esperanza: A Celebration of Hispanic Heritage and Hope." In this FREE event you'll be inspired by two short talks: Esperanza/ Hope and Build Your Confidence. More details and registration.
---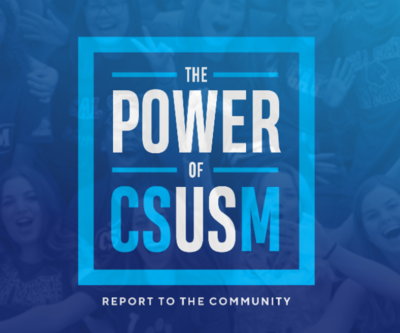 CSUSM's Report to the Community
Thursday, September 30, 2021
8:30 AM - 10:15 AM
In-Person for Sponsors
Live Streamed for Ticketholders
CSUSM invites you to join President Ellen Neufeldt for a special and timely Report to the Community on Sept. 30 as she affirms CSUSM's commitment to innovating for the future and shares her vision on how we will lead together from this moment. Presented by North City, Report to the Community will now be hosted annually in the early fall. To ensure more guests can join us, the event will be live streamed with a small in-person audience for sponsors. More details and registration.
---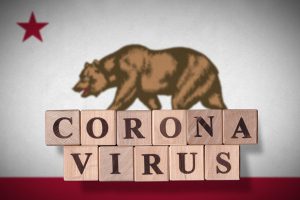 Small Business COVID-19 Relief Grant: New Funding Round to Open in September
(Source: CalChamber)
New applicants for California's Small Business COVID-19 Relief Grant Program will be able to apply in the funding round opening on September 9 and continuing through September 30. The program provides grants of $5,000 to $25,000 to small businesses hurt by the pandemic. Businesses are eligible based on annual revenue as documented in their most recent tax return. More details.
---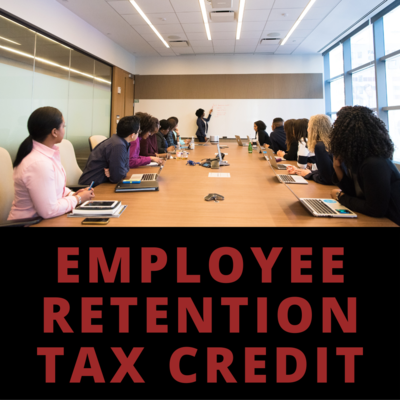 Apply Now for the Employee Retention Tax Credit
The Employee Retention Credit is a fully refundable tax credit for employers equal to 50 percent of qualified wages (including allocable qualified health plan expenses) that Eligible Employers pay their employees. This Employee Retention Credit applies to qualified wages paid after March 12, 2020, and before January 1, 2021. The maximum amount of qualified wages taken into account with respect to each employee for all calendar quarters is $10,000, so that the maximum credit for an Eligible Employer for qualified wages paid to any employee is $5,000. More details. Apply now.
---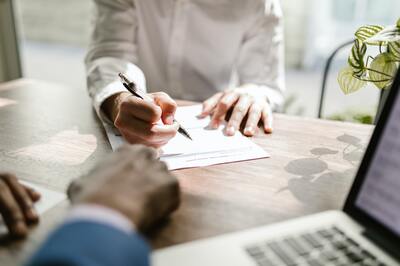 Group Life Insurance Available to OCC Members/Employees
Groups who enroll five or more employees are eligible for up to $50,000 of guaranteed issue life insurance, up to $20,000 for their spouse or domestic partner and $10,000 for their dependents. The program is voluntary, and employers are not required to pay for any of the insurance. There are no health questions, no physical exams and no doctor reports. Males and females pay the same premiums and non-smoker rates will apply for everyone. For groups enrolling 20 or more employees, the guaranteed issue increases to $100,000.
Joel Marcus, a chamber member and our broker for this program, is available to answer any questions you may have. Joel can be reached at (760) 804-6233 or jmaflac@aol.com.
---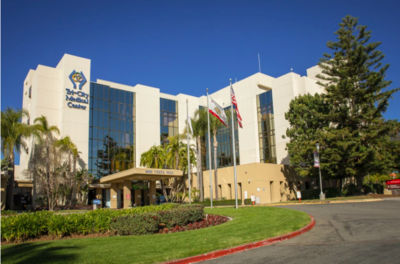 Tri-City Recognized as a Community Hero
(Source: San Diego Union Tribune)
Representatives from Tri-City Medical Center's executive team, Chief Compliance Officer Roger Cortez and Tri-City Hospital Foundation President Jennifer Paroly, accepted a Community Heroes Award as part of the San Diego Union Tribune's "San Diego's Best" awards program. This year's Community Heroes Award was given to four organizations who went above and beyond for their employees and the community during the pandemic. Tri-City Medical Center is proud to be recognized by the San Diego Union Tribune with this special award. More details.
---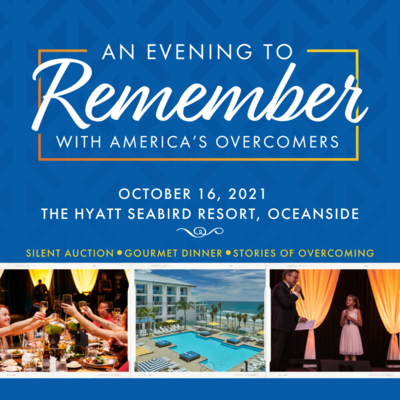 Solutions for Change Looking for Auction Item Donations
Solutions for Change is looking for silent and live auction donations for their benefit gala, An Evening to Remember with America's Overcomers, at the brand-new Hyatt Seabird Resort on October 16, 2021. The goal of this event is to raise awareness and funds to provide crucial support to struggling families through a proven, 700-day program that equips them with the skills, knowledge, and resources to grow beyond dependency and leave homelessness permanently. Auction items will be viewed by more than 400 prominent members of the San Diego and North County communities, providing a unique way to showcase your organization, demonstrate your community leadership, and become part of the solution. To make a donation, please contact Jessica Kidd, Administrative Coordinator, at (760) 941-6545 ext. 332 or via email at jkidd@solutionsforchange.org. More details.
---