---
Chamber Partners
Emerald Partner
---
Platinum Partners


---
Silver Partners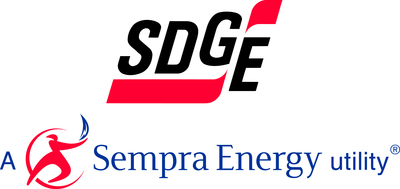 ---
Bronze Partners




---
Investors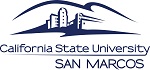 ---
---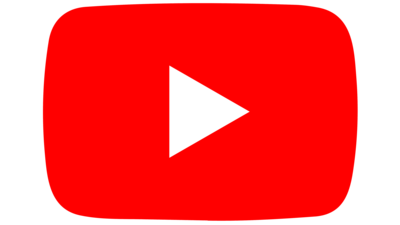 ---
---
Coleman & Coleman Advanced Dentistry
---
*NEW*
---
11/04/2021
8:00 AM - 9:30 AM
Emerging Issues Forum: Update on San Retention Pilot Program
11/09/2021
8:00 AM - 9:00 AM
Second Tuesday Coffee
11/18/2021
8:00 AM - 9:00 AM
Military Affairs Forum
11/04/2021
8:00 AM - 9:30 AM
Emerging Issues Forum: Oceanside's Economic Development Update
---
Valley Arts Festival: Creative Culture
Cox Charities Awards $180,00 in Grants to Support Local Non-Profits
Oceanside Senior Volunteer of the Year Announced
SDCCU Invites the Community to Attend a Free Webinar on Cyber Security for Cyber Security Awareness Month
Oceanside Emergency Operations Center Closely Monitoring Impacts of Oil Spill
Early Education Provider Preventing Spread of COVID-19
Dia de los Muertos - Largest Festival in San Diego
Scripps Gives 1,500 COVID-19, Flu Shots at Del Mar Fairgrounds Vaccine Station on First Day of Operation
Cox Presents: "Salute to Teachers" television special to air Sunday, Oct. 17 at 9 p.m. on YurView Network
Nominate an Outstanding Teacher for SDCCU Classroom Heroes®
Open this email in your web browser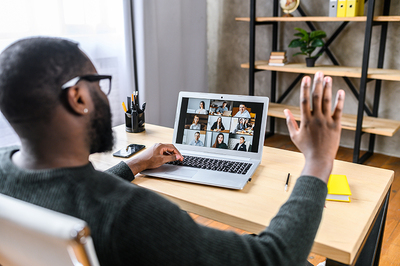 Employees Want Permanently Flexible Work, Survey Says
(Source: CalChamber)
While 76 percent of employees say they want their company to make work permanently flexible (whether schedule- and/or location-wise), according to a new Catalyst and CNBC survey, they also report that their employer thinks they're more innovative and work harder on-site. More details.
---
Emerging Issues Forum Tomorrow: Update on Sand Retention Pilot Program
Thursday, November 4, 2021
8:00 - 9:30 PST
Oceanside Chamber of Commerce
928 North Coast Highway
Oceanside, CA 92054
Join us at the Chamber's November 4th Emerging Issue Forum for an update on Oceanside's Sand Retention Pilot Program. We will also have updates from our various legislative representatives. The Oceanside Chamber of Commerce Emerging Issues Forum provides an avenue for Oceanside Chamber members to learn about key community issues, interact with legislative representatives and receive updates on legislative items impacting business. This meeting is open to all Oceanside Chamber members, and is held the 1st Thursday, of every month, from 8am to 9:30am in the Oceanside Chamber Conference Room. *Please Note: The Forum has returned to meeting in person at the Chamber's office. More details and registration.
---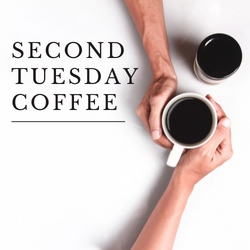 Make Great Connections at the Chamber's Second Tuesday Coffee Event Next Tuesday
Tuesday, November 9, 2021
8:00 AM - 9:00 AM PST
Oceanside Chamber of Commerce
928 N Coast Hwy.
Oceanside, CA 92054
The Oceanside Chamber invites you to our conference room on Tuesday, November 9th from 8 AM - 9 AM. Second Tuesday Coffee has been a great opportunity for Oceanside Chamber members to connect with other businesses in North County. Attendees will have a chance to give a 1-minute introduction and will have access to a participant list to stay connected after the event. Be sure to bring your business cards! This event is free to Oceanside Chamber members and $20 for prospective members. Space is limited to 24 attendees and online registration is required. Light refreshments and coffee sponsored by North County Roastery will be provided. More details and registration.
---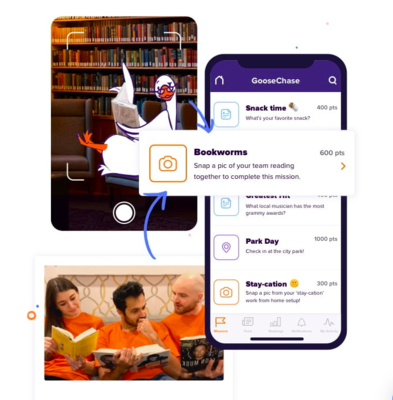 Business Participation Needed in City-Wide Shop Local Scavenger Hunt
MainStreet Oceanside and Oceanside Chamber of Commerce are partnering with Humble Pie Communications (Bill Hornung) to develop a Digital Treasure Hunt during 'Tis the Season to Shop Local sponsored by City of Oceanside Economic Development Division. The mobile app is scheduled to launch on Saturday, November 27th during Shop Small Business Saturday. To learn more about the Digital Treasure Hunt and how it works, we are scheduling two educational workshops with our consultant Bill Hornung. The workshops are scheduled on Wednesday, October 27 and November 3, at 9am, at the MainStreet Oceanside office. We are encouraging all businesses to participate with our new promotional platform. We are currently requesting businesses to register and select the events you're interested in. The treasure hunt is a citywide event as we are committed to support your business during the holiday season. Take survey.
---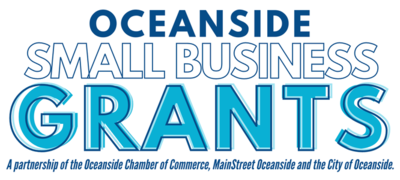 Small Business Grants Available - Application Deadline is Nov 19th
On March 11, 2021, the American Rescue Plan Act (ARPA) was signed into law, allocating $32.3 million of Coronavirus State and Local Fiscal Recovery Funds to the City of Oceanside. On August 4, 2021, City Council approved the spending plan for the City's first distribution of ARPA funds, which includes $300,000 to be used for grants to businesses negatively impacted by COVID-19. MainStreet Oceanside and the Oceanside Chamber of Commerce will manage grant programs to disburse the funds to eligible Oceanside businesses. MainStreet will manage a grant program for eligible Downtown businesses, and the Chamber will manage a grant program for businesses citywide (outside of MainStreet's District). More details and application.
---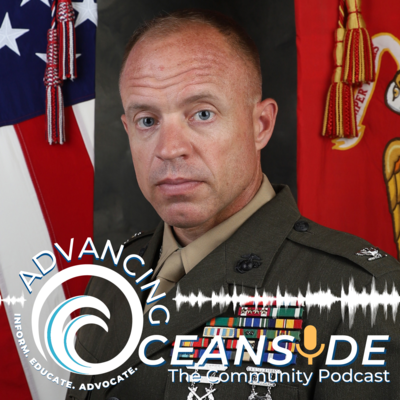 5. Marine Corps Base Camp Pendleton Update | Colonel Daniel M. Whitley, Commanding Officer, Headquarters And Support Battalion
On today's episode of the Advancing Oceanside Podcast, we have a very special guest. Joining us is Col. Daniel Whitley, Commanding Officer of the Headquarters and Support Battalion for the Marine Corps Base Camp Pendleton and the liaison to Oceanside for all things military-related. An extremely decorated officer, Col. Whitely has worked internationally in a variety of roles providing him with a significant amount of expertise and knowledge. Our interview covers a very time-sensitive, relevant information including the impacts of the pandemic on military readiness, the United States withdrawal from Afghanistan, and how the Marine Corps is preparing for national security threats. This interview provides a great amount of detail on military activities for those interested on staying informed. Watch on YouTube. Listen on Apple Podcasts.Listen on Spotify.
---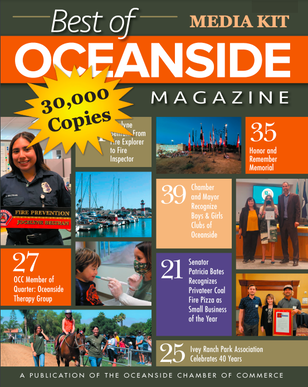 Advertising Available in the Best of Oceanside Magazine - Distribution Expanded to 30,000 Copies
Have you considered how an ad in the Best of Oceanside Magazine? We can help expand your business' reach in Oceanside! For the next quarter, the Chamber is doubling their printing distribution to 30,000 copies of the Magazine, with over 10,000 direct mailed to local business and residents. The Magazine features a wide variety of topics of interest to residential and business communities and those who work and do business in Oceanside. In each edition, readers will find human interest stories, updates on local businesses, arts & culture highlights, community events and more. For more information on advertising opportunities, please contact the Chamber 760-722-1534 or by email at info@oceansidechamber.com.

Download Media Kit
Download Advertising Agreement
---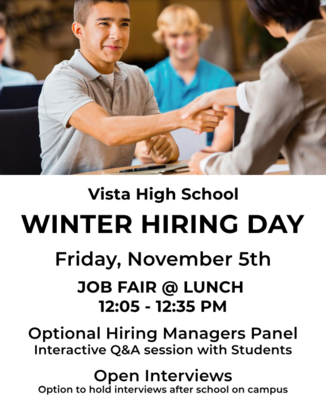 Vista High School - Winter Hiring Day 2021
Friday, November 5, 2021
12:05 PM - 12:35 PM
Vista High School Main Quad
1 Panther Way
Vista, CA 92084
You're invited Vista High School Winter Hiring Day Friday, November 5th at lunchtime in at Vista High School's main quad! Vista High School has hundreds of students who are looking for a job. If you are looking for workers - they have them! The Winter Youth Hiring Day is a more comprehensive event featuring workshops, the main lunchtime job fair, managers panel, and open interviews. Sign up takes only a minute and the event and parking are free. More details and registration.
---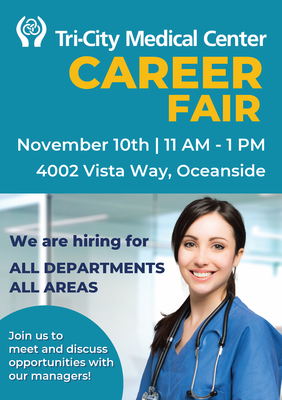 Tri-City Medical Career Fair
Wednesday, November 10, 2021
11:00 AM - 4:00 PM
Tri-City Medical Center
4002 Vista Way
Oceanside, CA 92056
Join Tri-City Medical Center Wednesday, November 10th from 11 AM - 4 PM to meet and discuss opportunities to work in any of Tri-City Medical Center's Departments. They are currently hiring for all positions to join their successful team!
---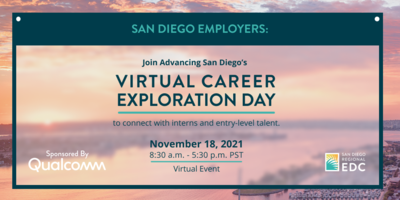 ASD's Virtual Career Exploration and Recruitment Fair
Thursday, November 18, 2021
8:30 AM - 5:30 PM
Online Event
On November 18, EDC invites your company to join us for Career Exploration Day, a program of Advancing San Diego and underwritten by Qualcomm.Companies across the region are struggling to find and hire entry level talent to support their growth. For direct access to San Diego students and new grads, join us on screen for a day of networking and recruiting, sharing industry and professional insights, and spotlighting all that San Diego and its companies have to offer students entering the workforce.We're looking for San Diego companies, large and small, to host recruiting booths among other talent and industry engagement opportunities. More details.
---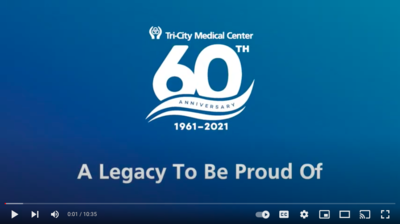 A Legacy To Be Proud Of | Tri-City Medical Center's 60th Anniversary Retrospective
Join us for a video retrospective of Tri-City Medical Center's first 60 years of commitment to the health and wellness of Carlsbad, Oceanside, Vista and our surrounding communities. Watch full video.
---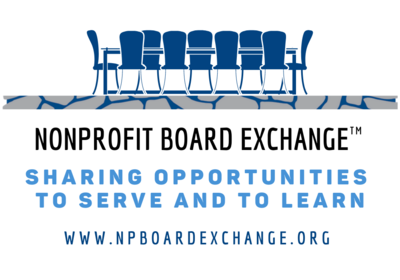 Nonprofit Board Exchange Sharing Opportunities to Serve and to Learn
Last month, with the support of over 13 community partners, Fieldstone Leadership Network San Diego launched the Nonprofit Board Exchange in hopes of expanding and equalizing opportunities for individuals to serve as nonprofit board members. The site also includes information on local educational offerings focused on board leadership. More details.
---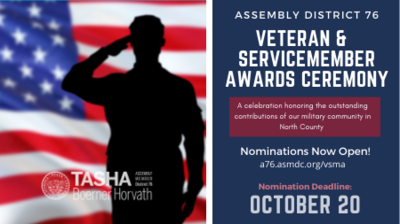 AD 76 Veteran and Service Member Awards
Wednesday, November 10, 2021
2:00 PM - 4:00 PM
VANC
1617 Mission Ave
Oceanside, CA 92056
Assemblymember Boerner Horvath will be hosting a public in-person awards ceremony with the honorees and their families at the Veterans Association of North County Resource Center on Wednesday, November 10, 2021, from 2:00 p.m. – 4:00 p.m. A live stream of the event will be featured on Assemblymember Boerner Horvath's website. The program will feature a special guest presentation of "Old Glory" by Evangelo "Vann" Morris and a musical performance by the Oceanside High School Choir. The public is invited to join, space permitting, to take part in celebrating this group of individuals and organizations. This event will be held indoors, and attendees will be required to wear face coverings at all times. The event will also be available via livestream here. Those interested in participating in person can RSVP via email here or by calling (760) 434-7605. More details.
---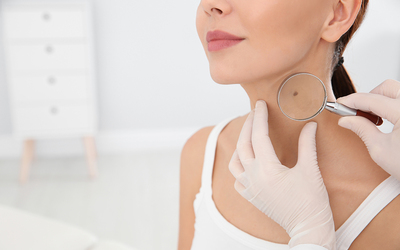 When Should I Get a Skin Cancer Screening?
(Source: Scripps Health)
Skin cancer is an ongoing health problem in the United States. More than two people die of skin cancer in the US every hour. One in five Americans will be diagnosed with some form of skin cancer in their lifetime. While skin cancer is the most common type of cancer, it is also one of the easiest to treat when detected early. More details.
---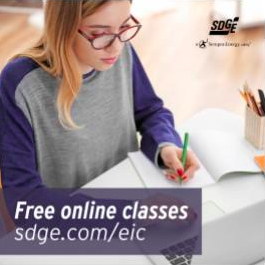 Take Advantage of No-Cost Training from Energy Experts
(Source: SDG&E)
Did you know that SDG&E provides webinars for business owners and trade professionals, and most are at no cost? You or your employees can learn about the latest in green building practices, technology and energy-saving solutions from industry experts. More details.