---
Chamber Partners
Emerald Partners
---
Platinum Partners

---
Silver Partners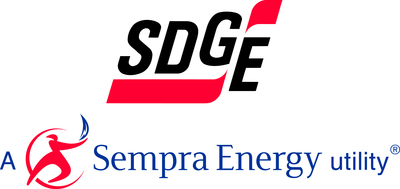 ---
Bronze Partners




---
Investors
---
---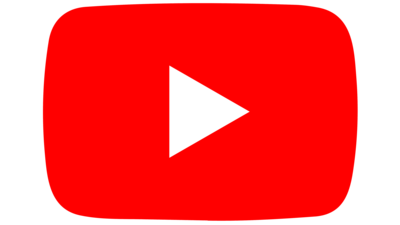 ---
Century 21 Full Realty Services
---
---
Employers and Job Seekers
---
2/16/2022
5:00 PM - 7:00 PM
Joint Business Mixer with the Carlsbad Chamber of Commerce
3/01/2022
10:00 AM - 12:00 PM
Seaside Medical Group Ribbon Cutting Ceremony
3/03/2022
12:00 PM - 1:00 PM
Oceanside Young Professionals Network Meeting
3/08/2022
8:00 AM - 9:00 AM
Second Tuesday Coffee
3/10/2022
8:00 AM - 9:00 AM
Military Affairs Forum
3/10/2022
5:00 PM - 7:00 PM
Business Mixer at Arrowood Golf Course's Flight Deck
---
Reps. Mike Levin and Darrell Issa Reintroduce Legislation to Prioritize San Onofre for Spent Nuclear Fuel Removal
Buena Vista Creek Restoration Planning Project
SDCCU Invites the Community to Attend a Free Investment Presentation Titled "LPL Financial Outlook 2022: Passing the Baton" on February 16, 2022
Open this email in your web browser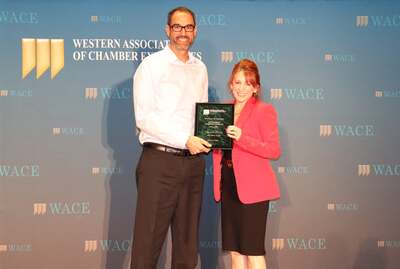 The Oceanside Chamber Receives Special Merit Recognition for Website at 2022 WACE Conference
The Oceanside Chamber was recognized with a Special Merit for website excellence at the 2022 Western Association of Chamber Executives (W.A.C.E.) conference. The annual conference, which occurred the first week of February, provides Chamber professionals educational opportunities through quality programs and speakers designed to increase skills and overall knowledge of the chamber industry. Chamber CEO, Scott Ashton, and Workforce Development Coordinator, Victoria Carlborg, attended the 3-day event. More details.
---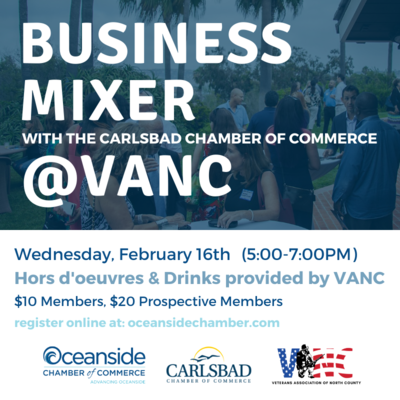 Last Chance to Register - Joint Mixer with the Carlsbad Chamber Tonight!

Veterans Association of North County (VANC)
1617 Mission Ave.
Oceanside, CA 92058
You're invited to join us for a joint Business Mixer with the Carlsbad Chamber of Commerce. We're excited to host our first mixer of 2022 at the Veterans Association of North County (1617 Mission Ave. Oceanside, CA 92058) on Wednesday, February 16th from 5:00 PM - 7:00 PM. This event provides guests the unique opportunity to socialize with business owners and community members located in both Oceanside and Carlsbad. Two chambers means twice as many connections and double the fun! Heavy hors d'oeuvres and drinks will be provided courteous of VANC's exceptional chef. Tickets are $10 for Oceanside and Carlsbad Chamber members and $20 for prospective members. Please register for the event prior to attending. More details and registration.
---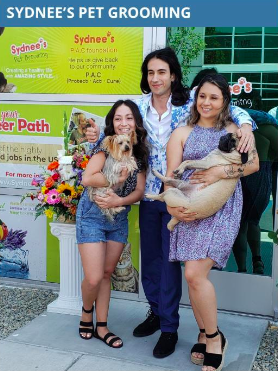 Best of Oceanside Magazine Stay and Play Local Spotlight - Sydnee's Pet Grooming
Sydnee's Pet Grooming provides pet lovers a salon that is safe and clean, stylish and on trend. At Sydnee's the staff creates a healthy and stylish life for your pet. Since many pets have unique physical and emotional needs, their sensitive, friendly and experienced groomers are able to work with every pet, oftentimes establishing long-term relationships. In addition, they use only the highest quality products on pets, including a special formula, Furry Facial Face Wash and Massage Line, that is all natural and made with care, used at every location. At Sydnee's, their service goes beyond grooming, and they look forward to bringing an unparalleled experience to each furry friend that visits them each day. Take your fur baby to Sydnee's Pet Grooming at 1609 Ord Way in Oceanside. Read full feature.
---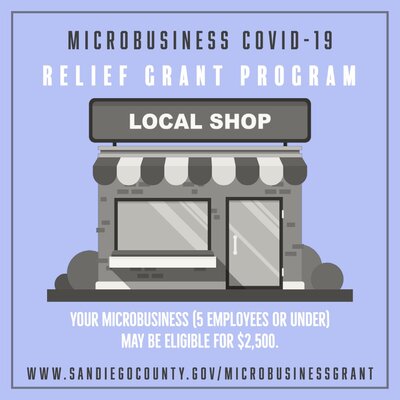 Microbusiness COVID-19 Relief Grant Program
Local microbusinesses that were affected by COVID-19 may be eligible for a $2,500 grant from the County. The Microbusiness grant program is funded by the Board of Supervisors with approximately $4.175 million allocated from the California Office of the Small Business. Microbusinesses may be eligible for the $2,500 grant if their business:
Was started before Dec. 31, 2019, is the owner's primary source of revenue, and is currently operating or has a plan to reopen




Generated less than $50,000 in revenue in the 2019 tax year




Currently has five or fewer full-time employees and had five or fewer employees in 2019, 2020 and 2021.




Was significantly impacted by COVID-19




Has not previously received any grant money from the California Small Business COVID-19 Relief Grant Program
---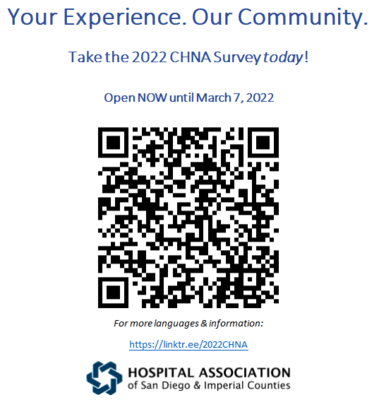 San Diego County-Wide Health Survey for the 2022 Community Health Needs Assessment (CHNA)
As a community member, you are invited to complete a San Diego County-wide health survey for the 2022 Community Health Needs Assessment (CHNA). The 2022 Community Health Needs Assessment is done once every three years by the Hospital Association of San Diego and Imperial Counties (HASD&IC). Every private hospital, health system, health district, and behavioral health hospital in San Diego County participates in this project. The online survey will be open until March 7, 2022, and will be available in Arabic, English, Somali, Spanish, Tagalog, and Vietnamese. Your responses will be private and cannot be traced back to you. Take survey!
---

Seaside Medical Group of Tri-City Ribbon Cutting Ceremony

Seaside Medical Group
115 N. El Camino Real Suite A
Oceanside, CA 92058
Join the Oceanside Chamber and Tri-City Medical Center as we celebrate the grand opening of Seaside Medical Group of Tri-City on March 1st from 10 AM - 12 PM! Seaside Medical Group of Tri-City offers exceptional primary care close to home. Primary care is comprehensive care. Seaside Medical Group of Tri-City provides care for a wide range of conditions from the common cold to managing chronic illnesses. With so many life changes, you need a doctor you can depend on to walk through your health journey with you. Light refreshments will be provided, and facility tours will be hosted by Seaside's caring medical staff. Please register prior to attending. More details and registration.
---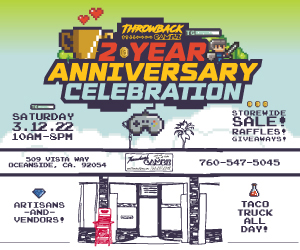 You're Invited to Celebrate Throwback Gamez 2-Year Anniversary!
Saturday, March 12, 2022
10:00 AM - 8:00 PM
Throwback Gamez
509 Vista Way
Oceanside, CA 92054
Come out and celebrate Throwback Gamez's 2-year Anniversary on Saturday, March 12th from 10:00 AM - 8:00 PM. Enjoy a storewide sale, raffles, giveaways, vendors, a taco truck and much more! Throwback Gamez is your one-stop-shop for all of your new and vintage gaming needs! They love to delight our customers and bring them back to their childhoods with their retro games and systems. They also offer new games and consoles as well. From Atari to PlayStation 5 and everything in between, they've got you covered! At Throwback Gamez, you can Buy, Sell, Trade and even Refurbish and Re-surface consoles and disks. More than just a game store, Throwback Gamez also sells gaming-related toys and accessories, Pokémon cards and merchandise, anime, books, boardgames, action figures and other retro toys. More details.
---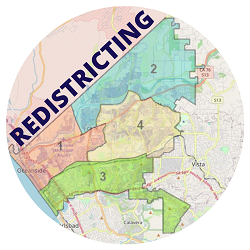 Join the City of Oceanside in the 2022 Redistricting Process
(Source: City of Oceanside)
The City of Oceanside has begun the redistricting process based on the 2020 U.S. Census data, and in accordance with California Elections Code. Four Public Hearings will be conducted during this process. In addition, four Community Outreach Meetings will be hosted to receive your input on the composition of Council Districts. Zoom participation will be available for all four community outreach meetings, as well as translation services in Spanish. To learn more about this process, please visit the City website. For questions, please email redistricting@oceansideca.org or call (760) 435-3001. More details.
---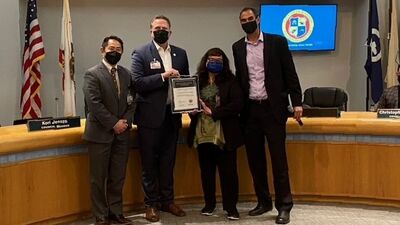 Oceanside Spotlights Tri-City's 60 Years of Community Service
(Source: Coast News Group)
Tri-City Medical Center was recognized by the Oceanside City Council and the Oceanside Chamber of Commerce for its 60 years of community service during the January 12th City Council meeting. The award specifically highlighted our community outreach efforts for COVID-19 testing and vaccination clinics. In addition, the award also recognized our work in the community, such as our newest initiative, SOCAL (Student Opportunities for Career Awareness & Learning). SOCAL is an effort between San Diego North Economic Development Council, Carlsbad, Oceanside, Vista Chambers of Commerce, MiraCosta and Palomar colleges and is part of our broader COASTAL (Community Outreach and Support Through Active Leadership) Commitment. More details.
---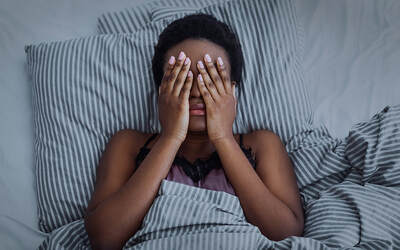 8 Tips to Beat Insomnia and Get You Sleeping Again
(Source: Scripps Health)
Are you having trouble with insomnia? While everyone doesn't need the same amount of sleep, most adults need between seven to nine hours of shut-eye per night. As you get older, you may get tired earlier and wake up earlier, but you still need the same amount of sleep. "Sleep is essential for your physical and mental well-being," says Michael Pham, DO, an internal medicine physician at Scripps Coastal Medical Center Carlsbad. "Adequate sleep helps restore your energy, boost your mood, lower your blood pressure and produce hormones that help build muscle, repair cells and tissue, fight infection and control appetite." More details.
---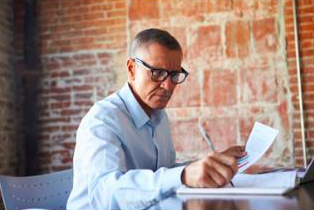 Winter Energy-Saving Tips for Your Business
(Source: SDG&E)
There are a variety of ways to save money when it comes to your business's energy use. Try these tips to help trim your winter energy bills.
Adjust your thermostat. When you're in your office or workplace, set your thermostat as low as is comfortable. At night or when you're out of the office, turn it back 10 – 15 degrees to save around 10% a year. Invest in a smart thermostat and get a smart deal of $50 back on your purchase of a new, approved smart thermostat – up to four thermostats. Learn more at sdge.com/business-thermostat.