---
Chamber Partners
Emerald Partner

---
Platinum Partners


---
Silver Partners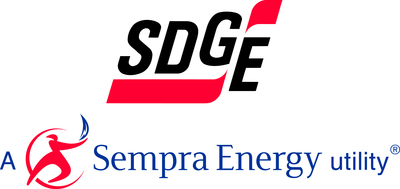 ---
Bronze Partners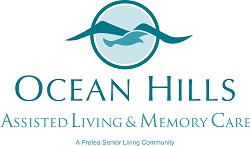 ---
Investors

---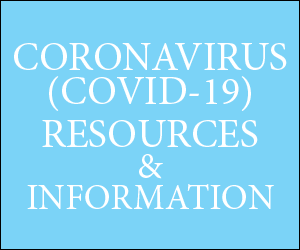 ---
Latest Podcast
13. Inside Oceanside's Photography Industry with Marcy Browe Photography
---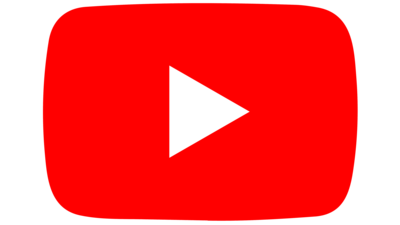 ---
---
National Association for the Advancement of Colored People (NAACP)
---
---
2/25/2021
4:00 PM - 5:30 PM
Joint Thirsty Thursday with the San Fernando Valley, West Hollywood, Culver City and Vista Chambers
3/2/2021
8:00 AM - 9:00 AM
Virtual First Tuesday Coffee
3/4/2021
8:00 AM - 9:30 AM
Virtual Emerging Issues Forum: COVID-19 Vaccine Rollout Update
3/4/2021
10:00 AM - 11:o0 AM
Virtual Oceanside Young Professionals Network Meeting
3/11/2021
8:00 AM - 9:o0 AM
Virtual Military Affairs Forum
---
MiraCosta College Teams with PlanetBids to Expand Access to Contractors and Vendors
Boys and Girls Clubs of Oceanside Recieve Giraard Foundation Grant for Technology
Volunteers Needed to Support VA COVID Vaccine Scheduling
NCTD to Significantly Increase Rail Trespassing Education and Enforcement
MiraCosta College Celebrates Completion of Oceanside Campus Athletic Field Renovation
---
Open this email in your web browser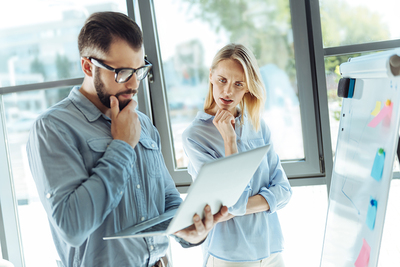 Small Business in California? This Important Webinar Is for You
(Source: CalChamber)
Managing an employee's absence from work is particularly challenging for small businesses. On January 1, 2021, the California Family Rights Act (CFRA) and its leave protections became a game changer for businesses with five or more employees. Under this law, if an employee requests a job-protected leave of absence to care for a family member, do you know whether the employee is permitted to take leave and for how long they can be absent from work? More details.
---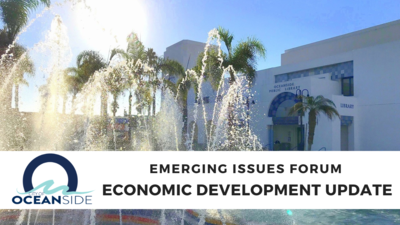 February's Emerging Issues Forum - City of Oceanside Economic Development Update on YouTube
February's Emerging Issues Forum featured the City of Oceanside's Annual Economic Development Update. Oceanside's Economic Development Manager, Michelle Geller provided an overview of recent developments in our City as well as a preview of what we can expect to see in the coming year. There are some exciting projects being proposed for Oceanside, so you won't want to miss this update! More details.
---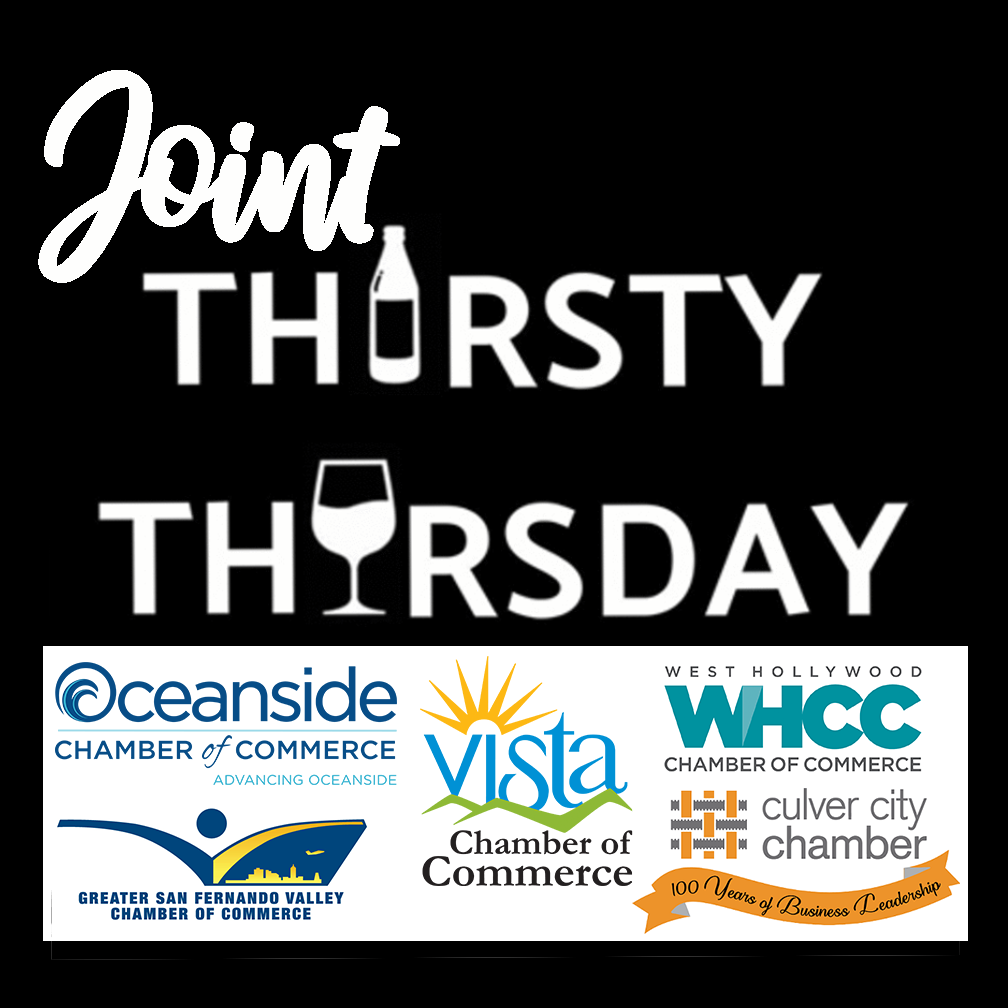 Joint Thirsty Thursday with the San Fernando Valley, West Hollywood, Culver City and Vista Chambers
Thursday, February 25, 2021
4:00 PM - 5:30 PM
Online Event Via Zoom
The Oceanside Chamber has partnered with the Greater San Fernando Valley, Culver City, West Hollywood and Vista Chambers to bring you a Joint Thirsty Thursday Networking Event! Grab your favorite drink and join us Thursday, February 25th from 4 PM to 5 PM for a special virtual networking happy hour. Conducted in a speed networking format, we look forward to connecting you with other professionals not only in North County, but all the way up into the LA area! This is a great opportunity to meet some new people while maintaining a safe social distance, and is a very popular event hosted through the Greater San Fernando Valley Chamber. More details and registration.
---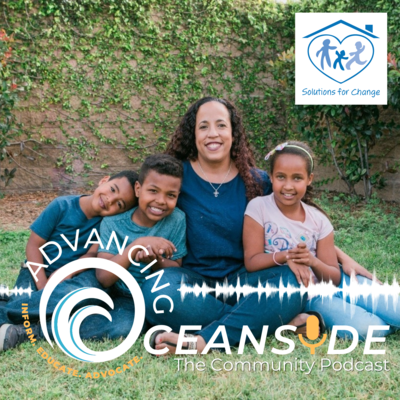 Advancing Oceanside Podcast Episode 14 - #WeAreOneUs - Chris Megison, Solutions for Change Founder & CEO, is Solving Family Homelessness
On the 14th episode of the Advancing Oceanside Podcast we're joined by Chris Megison, founder of Solutions for Change. Solutions for Change is working to solve family homelessness, one family, one community at a time. Megison's approach focuses on personal development, workforce development, and community development to rehabilitate once homeless families. Driven by the phrase "Get up. Suit up. And show up." Chris has saved over 1200 families and over 2500 kids. Watch full interview. Listen on Apple Podcasts! Listen on Spotify!
---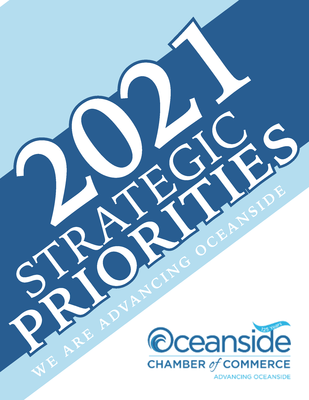 Read the Oceanside Chamber's 2021 Strategic Priorities for Advancing Oceanside
The Oceanside Chamber of Commerce has embarked on an incredibly ambitious plan of work for 2021. In addition to the development of our Multi-Year Strategic Plan, we have several key priorities to focus on this year. We have provided an overview of our Strategic Priorities for 2021 and why your investment in the Chamber continues to be critical to the advancement of Oceanside. Our areas of focus for 2021 include, Business Advocacy, Workforce Development, Economic Recovery, Restructuring Events and Political Action/Candidate Endorsements. Read our 2021 Strategic Priorities.
---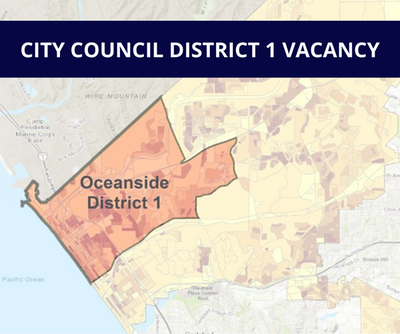 Kori Jensen Appointed as District 1 Councilmember
A City Council District 1 vacancy occurred when Esther Sanchez was elected Mayor in November 2020. The Council directed the acceptance of applications to fill the short-term vacancy. Thank you to the 36 applicants! At its Workshop on January 27, the City Council appointed Kori Jensen as District 1 Council Member. Council Member Jensen took the Oath of Office on January 29, and a swearing in ceremony will be held at the February 3 City Council meeting. District 1 will be on the 2022 ballot. District information
---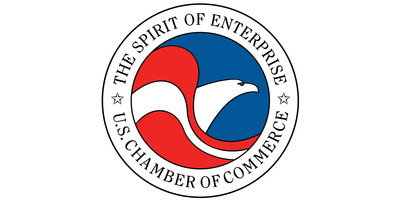 Oceanside Chamber Signs Coalition Letter on COVID-19 Liability Protections
The Oceanside Chamber has signed onto the US Chamber of Commerce's coalition letter urging Congress to include liability protections in the next COVID-19 relief package. The letter, which was signed by hundreds of chambers and business organizations from around the country, was sent to members of Congress and reads as follows...
TO THE MEMBERS OF THE UNITED STATES CONGRESS:
The undersigned organizations urge you to include targeted and temporary liability protections as you consider President Biden's COVID relief package. As the Administration strives to reopen schools, protect our nation's health and strengthen our economy, these critical protections will help safeguard educational institutions, healthcare providers, businesses and non-profit organizations from unfair lawsuits.
Read and download full letter.
---

Frontwave Credit Union is Now Accepting Application for PPP Loans
As part of their commitment to fighting for their members and the communities they serve, Frontwave Credit Union announced today that they have been approved by the Small Business Administration (SBA) to accept applications for the Paycheck Protection Program (PPP). The Paycheck Protection Program, backed by the U.S. Small Business Administration, is a loan program designed to provide a direct incentive for small businesses to keep their workers on the payroll. Businesses looking for more information can email SBArelief@Frontwavecu.com.
---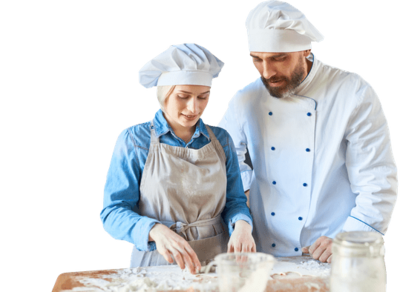 DoorDash Local Restaurant Grants Available
DoorDash is providing grants to restaurants selected through an application process in select cities across the US and Canada. The grants are the second round of funding distributed as part of DoorDash's Main Street Strong Pledge to help restaurants recover and succeed amidst COVID-19 related challenges. They have committed to providing $225,000 in local grants as part of its expanded COVID-19 relief program to help restaurants. Owners will be able to apply to receive $5,000 grants for use of offsetting costs associated with the ongoing pandemic. San Diegans can submit applications through Feb. 17th, with notifications set to take place by March 1st. More details.
---
North County Economic Development Virtual Launch Party Hosted by the San Deigo North EDC
Wednesday, February 10, 2021
1:00- 2:00 PM
Virtual Event
You're invited to the San Diego North EDC's special premiere of six videos showcasing the efforts of cities across North County over the last year. Our economy faced unprecedented challenges during 2020 and the SDNEDC is proud of the initiatives economic developers launched to spur economic growth and help small businesses pivot throughout our region. They will be joined by North County Economic Development Managers and will open the floor to Q&A at the midpoint of the event. The webinar will close with a raffle of local goods and gift cards from several North County Small businesses. More details and registration.
---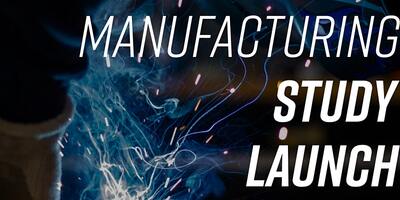 North County Manufacturing Study Launch
Thursday, February 25, 2021
12:00 PM – 1:00 PM
Online Event
Join Innovate78 on February 25 for the launch of our North County Manufacturing Study. Together with manufacturers and community partners, we'll discuss key findings from the report and highlight the industry's economic impact throughout North County and the broader region. More details and registration.
---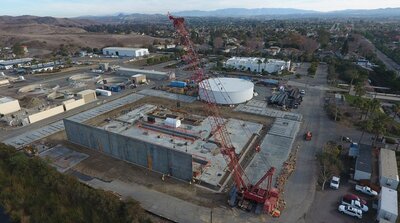 Pure Water Oceanside Project Reaches Milestone
Pure Water Oceanside construction remains on schedule for completion in 2022, with several significant milestones recently completed. The Oceanside project will purify recycled water to create a new, local source of high-quality drinking water that is safe, drought-proof and environmentally sound. "Construction has impacted many residents and businesses," said Cari Dale, City of Oceanside water utilities director. "Please know the City of Oceanside appreciates your patience. We thank people for understanding the need for this project and bearing with us during these months of construction impacts. This work is temporary, but the benefits will last for generations." More details.
---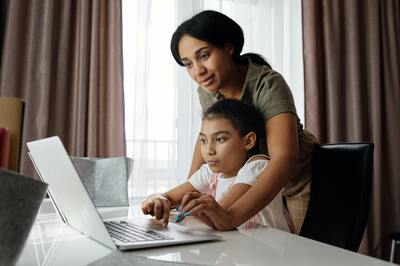 Online Safety Tips for Children
By District Attorney Summer Stephan
The pandemic has shifted life for everyone over the last year, but perhaps one of the most vulnerable groups include children, who are spending more time than ever online. Through everyday scrolling, online gaming and Zoom learning, predators have unprecedented access to kids. With the so much dependence on technology and the web, children are increasingly at risk of befriending strangers online. More details.
---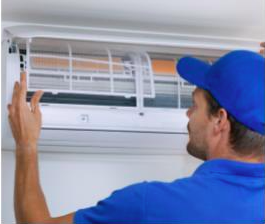 Easy Energy Assessment for Your Business
(Source: SDG&E)
For small businesses, the pandemic is posing unique challenges and financial hardships. One way to trim costs is to perform an energy audit at your place of business. An energy assessment can help determine where your business can be more energy efficient and cut unnecessary energy-related expenses. Conducting a simple, top-level energy assessment can help you lower your carbon footprint and energy costs by recognizing inefficient systems and equipment and making changes. Even saving small amounts of energy can help reduce utility bills at a time when every penny counts. More details.