---
Chamber Partners
Emerald Partner
---
Platinum Partners


---
Silver Partners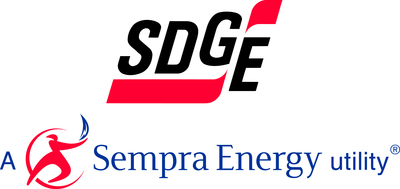 ---
Bronze Partners




---
Investors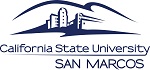 ---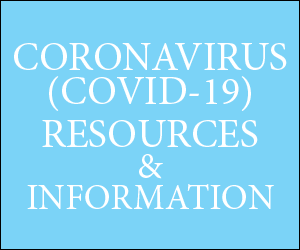 ---
---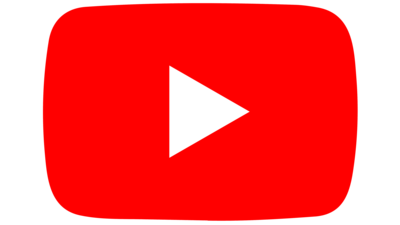 ---
---
---
---
6/03/2021
8:00 AM - 9:30 AM
Virtual Emerging Issues Forum: Update from New Oceanside Police Chief Fred Armijo
6/22/2021
9:00 AM - 10:00 AM
Social Media Tips for Restaurants Webinar
6/17/2021
4:00 PM - 5:30 PM
Virtual Thirsty Thursday with the Greater San Fernando Valley Chamber
6/24/2021
5:00 PM - 7:00 PM
Heroes of Oceanside and Camp Pendleton
7/06/2021
8:00 AM - 9:00 AM
In-Person, First Tuesday Coffee at the Chamber Offices
7/22/2021
5:00 PM - 7:00 PM
Business Mixer at Ivey Ranch Park
---
Cox Communications Participating in Emergency Broadband Benefit (EBB) Program
Ransomware: Don't Let Bad Digital Hygiene Paralyze your Computer By District Attorney Summer Stephan
Senate Approves "Brandon's Law" to Ban Deceptive Marketing in Rehab Industry
NCTD Receives $4 Million Grant to SupportTransition to Zero-Emissions Bus Operations
Summer Reading Program Kicks Off at Oceanside Public Library
Better Sleep for Better Health Webinar
Bio-One of Oceanside and the Oceanside Police Department's Blood Drive
Sizzler Oceanside Hiring Event
Open this email in your web browser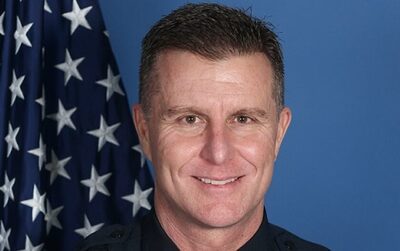 Virtual Emerging Issues Forum: Update from New Oceanside Police Chief Fred Armijo
Thursday, June 3, 2021
8:00 AM - 9:30 AM
Online Event via Zoom
This month's Forum will feature an update from new Oceanside Police Chief Fred Armijo. Armijo, a lifelong resident of Oceanside, has headed its police force in an interim capacity since December. Initially hired by the city as a lifeguard in 1989, Armijo joined the OPD as a sworn officer in 1994 and was promoted through the ranks as sergeant, lieutenant and, ultimately, captain, a role in which he directed each of the department's three divisions – support operations, investigations and patrol. We will also have updates from our various legislative offices. *Please note: Upon registering, you will receive an email with Zoom login details. This event is for Oceanside Chamber Members and Invited Guests. More details and registration.
---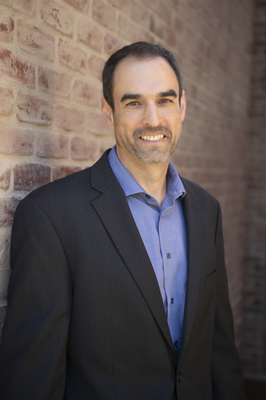 Ashton Named to Chamber Executives Association Board
Scott Ashton, the CEO of the Oceanside Chamber of Commerce, has been appointed to the Board of Directors of the Western Association of Chamber Executives (W.A.C.E.). W.A.C.E., is an association of chamber of commerce chief executives and staff professionals with approximately 750 members in 20 Western states and Canada. The association is designed to promote and enhance professional development of chamber of commerce executives and is the largest state or regional association of chamber of commerce executives in the United States. Learn more about WACE.
---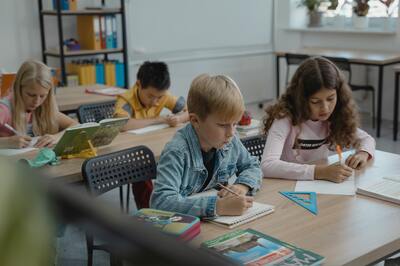 AB1316 Would Be Devastating to North County for Students, Jobs, and the Economy
Public charter schools across North San Diego have enjoyed a long-standing reputation for being great places for students to think, communicate, and achieve. Families in this region have enjoyed the benefit of choice in public education since 1994, when the first public charter school was opened in Vista. Over the past three decades, the number of charter schools has increased, and the quality of those programs continue to draw in students annually wanting a great public education. Each of these schools raise the bar for student achievement and help improve the landscape of public education and help traditional districts meet the needs of students in the region. More details.
---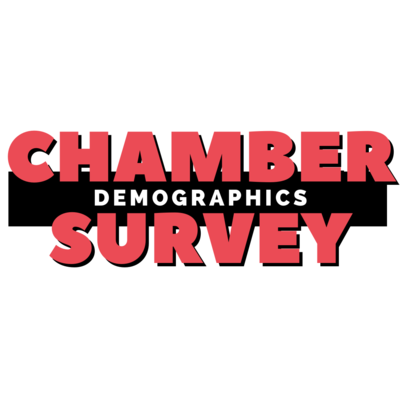 Oceanside Chamber's 1-Minute Demographics Survey
The Oceanside Chamber of Commerce strives to keep our business community informed on relevant issues, events and opportunities. Frequently, there are special programs available for veteran owned, minority owned and women owned businesses. As we become aware of these programs, we would like to be able to share them with you. Please take a minute to fill out this survey to receive valuable information and resources specific to your demographics. Take survey.
---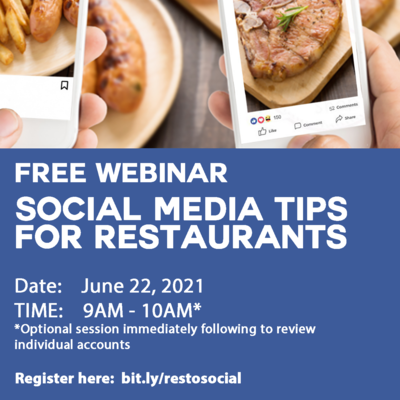 Social Media Tips for Restaurants Webinar
Tuesday, June 22, 2021
9:00 AM - 10:00 AM PST
Online Event via Zoom
Restaurants! Are you looking to maximize your social media presence?
The Greater San Fernando Valley Chamber has partnered with other Chambers all across California for an information social media webinar. During this session, you'll learn:
What is engagement?

The problem with the "grow your following" mindset

Business vs. Influencer

Conversion vs. Following

Using data to drive your content

And much more!
Register here! Download event flyer.
---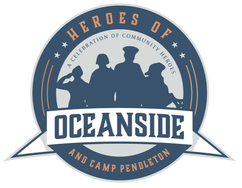 Save the Date! Annual Heroes of Oceanside and Camp Pendleton
Thursday, June 24, 2021
5:00 PM - 7:00 PM
Arrowood Golf Course
5201A Village Dr.
Oceanside, CA 92057
The Annual Heroes of Oceanside and Camp Pendleton Dinner will be held Thursday, June 24, 2021 from 5 PM - 7 PM at the Arrowood Golf Course. The event served to recognize representatives from Marine Corps Base Camp Pendleton, Oceanside Police Department, Oceanside Fire Department, Oceanside Lifeguards, Healthcare Workers and Teachers from the local school district(s) for their outstanding contributions to the well-being and advancement of our City. The event will also feature awards recognizing the work of our business community.
Due to limited capacity, this event is only open to Chamber members. We will only be selling 20 tickets. Admission cost is $65. There are also sponsorship opportunities. View sponsorships. More details and registration.
---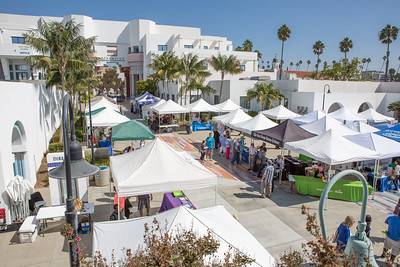 Booth Space Available for the 13th Annual North County Health & Wellness Fair
Thursday, August 12, 2021
9:00 AM - 1:00 PM
City of Oceanside
300 N. Coast Hwy
Oceanside, CA 92054
On August 13, 2020, from 9:00 a.m. to 1:00 p.m., the Oceanside Chamber will hold its 13th Annual North County Health & Wellness Fair in-person. This event provides an opportunity for local health & wellness related businesses to promote their products and services. The event also features a variety of health-related free screenings and demonstrations for community members. Due to COVID-19 restrictions, the annual event has a very limited number of booth spaces. Please contact Kristi Hawthorne if you're interested in booth space. More details. Booth registration form.
---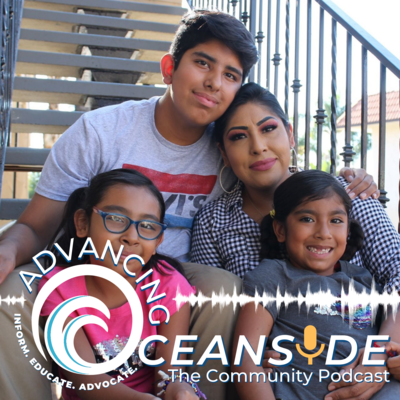 28. How Interfaith Community Services' Faith-Based Approach is Helping People Help Themselves
Today we are exploring another amazing service provider in our community. Greg Anglea, CEO for Interfaith Community Services, joins us to discuss how the organization is helping people help themselves. Interfaith Community Services empowers people in need to stabilize their lives through comprehensive programs, in partnership with diverse faith communities and people of passion. With 5 main areas of focus, supportive services, housing, clinical and behavioral health, recovery and wellness, and employment and economic development, Interfaith has helped thousands of individuals just in North County alone. And, not only does Interfaith help those in need, their Faith-Based Mental Health Academy provides training for faith leaders and mental health professionals in order to better serve those struggling with their mental health. Just to disclose any information beforehand, this interview does briefly discuss mental health and depression. But for anyone out their struggling, Interfaith's doors and phone lines are always open. Watch full interview. Listen on Apple Podcasts! Listen on Spotify!
---
CSUSM's Resume Revamp Workshop Available On-Demand
During this workshop, Karin Iwasaka from Cal State University San Marcos's Career Center gave expert tips on revamping your resume and writing effective cover letters. She covered strategies to create documents that are screened through applicant tracking system (ATS) software and stand out to recruiters. Whether you're currently searching for employment or just looking to keep your resume updated, this workshop is for you! Watch now!
---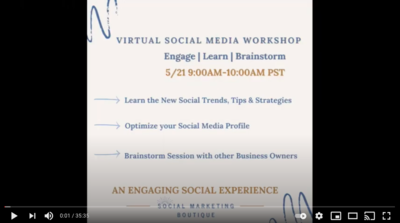 Latest Social Media Workshop Available On-Demand
Last Friday, the Oceanside Chamber partnered with Jacqueline Farkas, owner of Social Marketing Boutique for a social media workshop. During this workshop, Jacqueline discussed new trends, tips and strategies to help improve your social media presence. Other topics included, optimizing your social media profile, social media strategies and tips for consistent content. Watch now.
---

New Program Leverages Data to Cut Business Costs
The Oceanside Chamber has teamed up with Optimally who brings their proprietary big data technology to the forefront of how companies can reduce operating expenses. Optimally owns one of the largest data lakes in North America, housing $6 Trillion worth of vendor specific invoice data from more than 10 million businesses. The Optimally Data Science team has normalized and categorized this data, allowing Optimally the unique ability to benchmark pricing inequities between your current vendor pricing vs. the same vendors best-in-class pricing. This benchmarking technology is the most innovative tool available for businesses to ensure that their vendor pricing does not leave them at a competitive disadvantage. Optimally will provide our members a "free analysis." This analysis is the first step in leveraging big data to set your savings benchmarks. More details.
---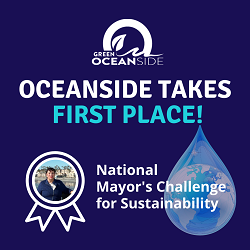 Oceanside Claims First Place in the National Mayor's Challenge for Sustainability
The City of Oceanside placed first in the 2021 Wyland National Mayor's Challenge for Water Conservation, earning Oceanside the most water-wise city designation for the upcoming year. The annual competition was held during Earth Month to bring awareness to the importance of using water efficiently, especially as California moves into its second consecutive dry year. Mayors nationwide participated in the competition by challenging their residents to pledge to conserve water, reduce carbon emissions, reduce waste, and take other sustainable actions. More details.
---

Tri-City Medical Center and Local NAACP Run Teen Leadership Program
(Source: San Diego Union Tribune)
Tri-City Medical Center teamed up with North San Diego NAACP to run a youth leadership program that guides teens as they work toward their career goals.The five-month program, which includes mentorship, career planning, hands-on job experience and leadership training, graduated its first 20 students, ages 14-19, on May 15 during an online ceremony led by Aaron Byzak, chief external affairs officer for Tri-City Medical Center. More details.
---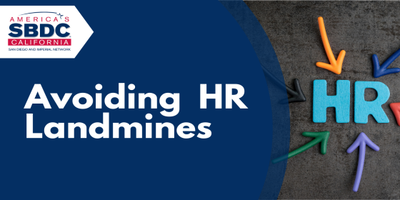 Avoiding HR Landmines
Thursday, May 26, 2021
1:00 PM - 2:15 PM
Online Event via Zoom
Soup to Nuts guide of what it will take to run a successful business in 2021. This session will include:
New policies for your handbooks

Updates on training requirements and

Find out about the most common pitfalls for small businesses, particularly in southern California

Get real-life solutions to the most pressing HR issues facing your business today
More details and registration.
---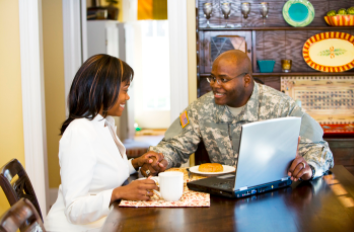 Are You the Next Veteran Entrepreneur? Vet-to-Vet Advice About Business Ownership
Wednesday, June 2, 2021
9:00 AM - 11:30 AM
Online Event
Veterans are ideal candidates to start a business. They have extensive training and skills and understand the virtues of hard work and persistence.This webinar – for veterans by veterans – will help you find out if you're ready to transition your skills to main street entrepreneurship and have what it takes to launch a business.
You'll learn from an expert panel of veteran entrepreneurs:
Characteristics and traits that make veterans great entrepreneurs

Opportunities and challenges when starting a business, and how to be successful

Key insights and real-life experiences of business ownership
More details and registration.
---

US Chamber's Workforce: A Call to Action Summit
Wednesday, June 2, 2021
12:00 PM
Online Event
As the nation rebuilds and makes strides toward recovery, we need an approach to putting Americans back to work that is simple, fast, and employer-led. It must address immediate employment needs while also laying the foundation for a modernized, adaptive, and resilient workforce development system. Such a system must work for both workers and employers, and it must be a driver of economic growth and long-term competitiveness. Please join the U.S. Chamber of Commerce and U.S. Chamber Foundation on June 2, 2021 at 12:00 PM, for Workforce: A Call to Action. This event will bring together stakeholders in government and industry in conversation around workforce training as an important investment for both recovery and long-term economic needs. More details and registration.
---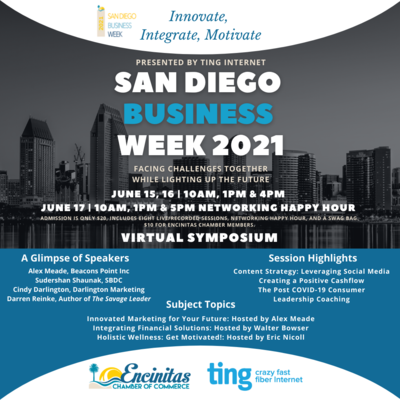 The Encinitas Chamber to Host San Diego Business Week 2021
Tuesday - Thursday
June 15, 16 & 17
Virtual Event
The San Diego Business Week 2021 has brought together eight leaders in marketing, business growth and finance to help local businesses bring business back in 2021.
$20 Admission includes:
Eight inspiring live sessions addressing impactful initiatives for all business sizes

Q&A discussion with a Fortune 500 renowned national speaker and author on transforming leaders, teams, and organizations

Learn processes or best practices to increase productivity and efficiency from a southern California energy supplier

All sessions recorded with 30 day access

1-on-1 networking possibilities with like-minded people

Tools and techniques to improve your current marketing, financial and leadership skill set

Swag bag with promotions and gifts from community businesses, as well as cocktail mixers for happy hour
More details and registration.
---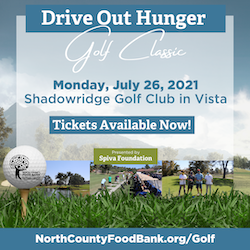 Save the Date! North County Food Bank Drive Out Hunger Golf Tournament
Monday, July 26, 2021
10:00 AM – 7:00 PM
Shadowridge Golf Club
1980 Gateway Dr.
Vista, CA 92081
The North County Food Bank's Drive Out Hunger Golf Classic on July 26th, has officially sold out of all golf spots! But, they have a few remaining golf hole sponsorships. All proceeds from the event benefit the NC Food Bank and their various COVID-19 response, emergency, senior, military and kid programs. For just $500, a company/organization can display their logo/branding at the hole of their choice, showing their commitment to our community with North County companies, organizations and community leaders. For $750, they can display their logo/branding at the hole of their choice. They also receive a canopy, table and chairs, to share information on their company or cause to our golfers as they're going through the course. More details.
---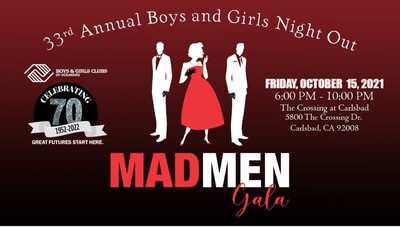 Boys & Girls Clubs of Oceanside Seeking Sponsorships, Auction Items for 33rd Annual Boys and Girls Night Out
Friday, October 15, 2021
6:00 PM - 8:00 PM
The Crossings at Carlsbad
5800 The Crossings Dr.
Carlsbad, CA 92008
The Boys & Girls Clubs of Oceanside is thrilled to announce their upcoming Boys & Girls Clubs of Oceanside's 33rd Annual Boys and Girls Night Out "Mad Men" Gala. They will be hosting this amazing GALA on Friday, October 15th at 6:00 pm at The Crossings in Carlsbad. With over 200 attendees (all following CDC guidelines), including sponsors, elected officials and community supporters, their Gala has proven to be an extraordinary, inspiring and entertaining evening for everyone. BGCO is reaching out to community leaders and businesses for Event Sponsorships and Live or Silent Auction Items. Not only is this a wonderful marketing opportunity for businesses, auction donations will help to raise much needed funds that will impact the lives of over 1,200 Club members each day. Proceeds earned from the gala will provide enriching after school programming and much needed scholarship funds so that children in need are able to attend camp during the critical out of school hours. More details.