Open this email in your web browser
The Oceanside Chamber's Endorsements and Recommendations for the Upcoming November 2020 Elections
---
Oceanside City Council Races
District 3 Candidate, Ryan Keim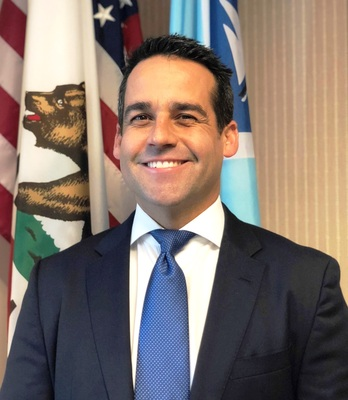 Chamber PAC members noted that Keim has been diligent to keep open lines of communications with the business community, regularly reaching out to Chamber staff and leaders. He has participated regularly in chamber events and roundtables and stays in close communication with business leaders. He has advocated for a streamlined permit and approval process for development, increased height allowances and density downtown, and a new program that makes it easier and more affordable for residents to build accessory-dwelling units.
Keim has a deep understanding of the challenges that business owners are facing with the criminal behavior associated with certain segments of the homeless population. He recognizes the need to proactively focus on property and quality-of-life crimes that have a tremendous impact on the livability of our City. Along those lines, he has proactively sought to end safe havens for criminal behavior by holding budget motels accountable for their impact on the community. He advocates for a two-pronged approach that connects homeless individuals with critical services such as mental health treatment, substance abuse recovery, and bridge housing while at the same time addressing crime and the individuals who choose to victimize our residents. Watch video interview.
---
District 4 Candidate, Peter Weiss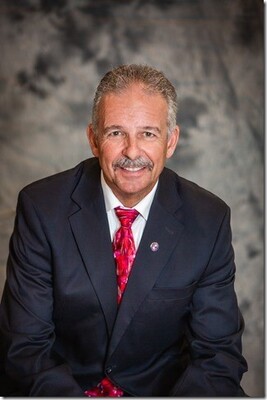 The PAC noted in its endorsement recommendation of Peter Weiss that he has consistently demonstrated his support for business and overall economic development to expand the City's tax base. Having served in various staff roles, including City Manager, consultant and now Mayor, Weiss understands our City from a wide variety of perspectives.
Weiss has been consistently available to our business community, participating in the Chamber's regular updates to businesses on COVID-19 issues, joining our small business roundtable forums last year and attending numerous Chamber events.
Weiss has expressed recognition for the need for housing stock for all income levels. He has strong ideas for encouraging developers to build affordable housing units, advocating for a variety of opportunities including infill projects along the coastal corridor to "reasonable and planned development of South Morro Hills". Watch video interview.
---
Ballot Measures
No on Prop 15

Prop 15 on the November ballot will be the largest property tax increase in state history at $11.5 billion per year. Unless defeated by voters, the measure shreds long-standing Prop 13 protections that have kept property taxes affordable and provided every taxpayer that buys a home or operates business with certainty that they can afford their property tax bills in the future. Prop 15 repeals these protections for business property by requiring reassessment at current market value at least every three years. More Info.
---
Yes on Prop 20
The Oceanside Chamber recommends a vote of YES on Proposition 20 as an important first step in addressing the criminal behavior associated with homelessness on our streets… behaviors including violence and repeated acts of theft. These behaviors have been a tremendous burden on our small businesses, a distraction they can ill afford as they focus on recovering from the COVID-19 pandemic. More Info.
---
Prop 22 on California's November ballot is needed to save hundreds of thousands of jobs for app-based drivers, and app-based food delivery and rideshare services that millions now rely on. That's because drastic legislation passed by Sacramento politicians puts these services at risk of shut down. More Info.
---
Yes on L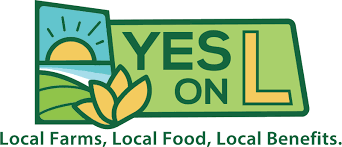 Vote YES on Measure L to support San Diego County's first farm community designed for Oceanside that preserves agriculture by creating a working farm within a neighborhood that will produce locally grown fruits and vegetables for thousands of Oceansiders. More than half of North River Farms' 268-acre site is farmland and open space. More info.
---
N0 on Prop 24
The California Privacy Rights Act (CPRA)
On November 3, Californians will vote on Prop. 24, the California Privacy Rights Act (CPRA). Like most other ballot propositions, it's designed to bypass the legislative process. Californians are usually inclined to vote "no" on those propositions, and that's the right instinct here. The key takeaway from this long post: CPRA is the wrong policy approach, at the wrong time, via the wrong process. More info.
---
US Congressional 49th District Election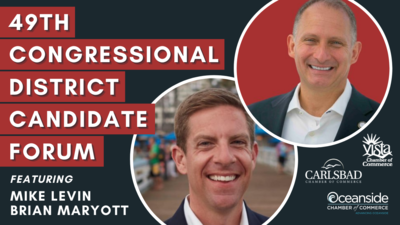 The Oceanside, Carlsbad and Vista Chambers of Commerce recently partnered with the League of Women Voters North County San Diego (LWVNCSD) to host a virtual pre-recorded forum for the upcoming US Congressional 49th District election with candidates Mike Levin and Brian Maryott. The forum was moderated by the League of Women Voters North County San Diego. View Video.
---
Tri-City Healthcare
District Board Elections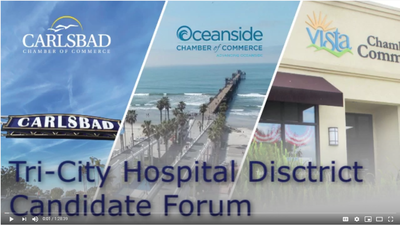 The Oceanside, Carlsbad and Vista Chambers partnered to present an informative forum with the Candidates for the Tri-City Healthcare District Board of Directors. Watch Video.
Read Chambers' OpEd on the Tri-City Board Elections. More details.