---
Chamber Partners
Emerald Partner
---
Platinum Partners


---
Silver Partners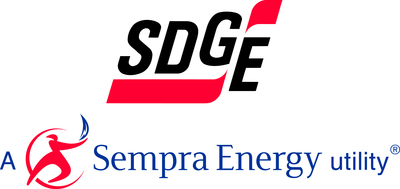 ---
Bronze Partners




---
Investors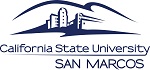 ---
---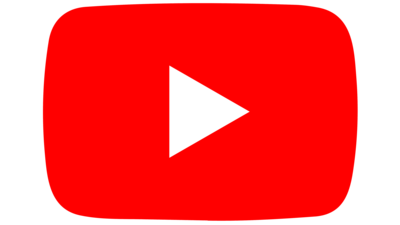 ---
Goodwill Industries of San Diego County
---
Graybill Medical Group Oceanside
---
---
7/01/2021
8:00 AM - 9:30 AM
Virtual Emerging Issues Forum: Update from the CA Citizens Redistricting Commission
7/01/2021
9:00 AM - 10:00 AM
Oceanside-Mission Grocery Outlet Grand Opening Ceremony
7/06/2021
8:00 AM - 9:00 AM
In-Person, First Tuesday Coffee at the Chamber Offices
7/08/2021
8:00 AM - 9:00 AM
Virtual Military Affairs Forum
7/08/2021
11:00 AM - 1:00 PM
Coddiwomple Coffee Grand Opening Celebration
7/14/2021
10:00 AM - 11:00 AM
Going Green: A Virtual Sustainable Business Workshop with Green Oceanside
7/14/2021
11:30 AM - 1:00 PM
Plates for 8
7/22/2021
5:00 PM - 7:00 PM
Business Mixer at Ivey Ranch Park
---
Oceanside to Celebrate 133rd Birthday with Fireworks Display July 3
Virtual Workshop on Beach Sand June 30
Early Learning & Community Information Hub at Oceanside Public Library
SBA Launches 6th Annual Growth Accelerator Fund Competition, Debuts SBIR Catalyst to Award over $5 Million in Prizes
Open this email in your web browser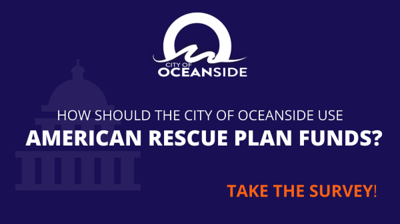 City of Oceanside Requesting Community Input on American Rescue Act Funding
In March 2021, Congress passed the American Rescue Plan Act of 2021 (ARPA), which established the Coronavirus State and Local Fiscal Recovery Fund. Since the signing of ARPA, City leaders have been intently focused on planning Oceanside initiatives that meet the requirements of the ARPA. Residents, businesses, and community organizations are asked to provide feedback through a survey. Your input will help guide the use of the funds for immediate recovery needs and help maximize the impact in our community. More details.
---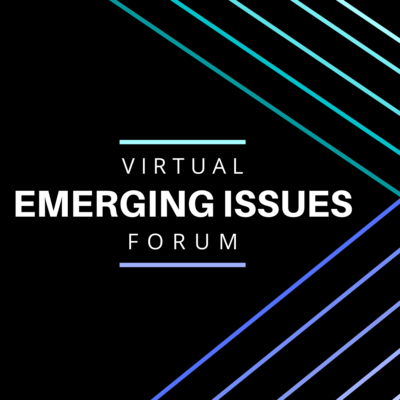 Tomorrow! Virtual Emerging Issues Forum to Provide an Update on the CA Citizens Redistricting Commission
Thursday, July 1, 2021
8:00 AM - 9:30 AM PST
Online Event via Zoom
This month's Forum will feature an update from Commissioner Patricia Sinay of the CA Redistricting Commission on the work of the Commission.
BACKGROUND:
In November 2008, California voters passed the Voters FIRST Act, authorizing the creation of the Independent Citizens Redistricting Commission to draw new district lines, taking the job out of the hands of the California Legislature and transferring it to the citizens. In 2010, the VOTERS FIRST Act for Congress added the responsibility of drawing Congressional districts to the Commission.
NOTE: Per California Government Code Section 8253(3)--Commission members and staff may not communicate with or receive communications about redistricting matters from anyone outside of a public hearing. Therefore, the Commission will not be taking any public input during these educational presentations.
More details and registration.
---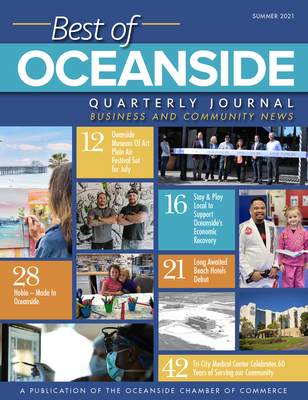 Read the Summer Edition of the Best of Oceanside Quarterly Journal
The fall edition of the Oceanside Chamber's Quarterly Business Journal is here! This edition highlights local Oceanside business and news! Our new, reoccurring feature, "Key Contributors", honors Tri-City Medical Center's hardworking employees. Take an inside look at Oceanside's Cultural Arts District, and check out some of our spots to shop and play local in our new "Shop and Play Local" spotlight. As always, the publication features member spotlights including Hobie, Frazier Farms and Oceanside RV Resort. Read the full publication.
---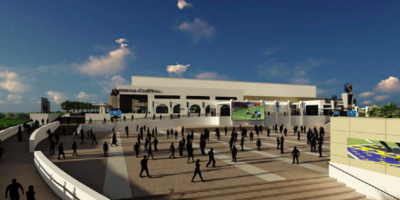 Oceanside Economic Development News
Oceanside has a dynamic business climate with new restaurants, retail shops and manufacturing businesses moving into the City. The City's Economic Development Division assists businesses with expansion and relocation to Oceanside by offering site searches, business visits, demographic and statistical information, and assistance with permit processing and business license issuance. Check out the latest new and coming business news. More details.
---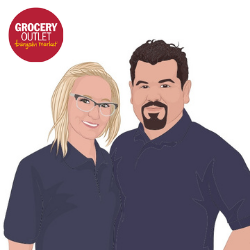 The Oceanside-Mission Grocery Outlet Grand Opening Celebration This Thursday!
Thursday, July 1, 2021
9:00 AM - 11:00 AM
Oceanside-Mission Grocery Outlet
1527 Mission Ave., Ste. D
Oceanside, CA 92051
Join us in welcoming The Oceanside-Mission Grocery Outlet on Thursday, July 1st from 9 AM - 10 AM! Discover Bargain Bliss! Grocery Outlet is the nation's largest extreme value Grocery Store with independently operated stores in California, Idaho, Nevada, Oregon, Pennsylvania, and Washington. Did you know you can save 40-70% off name brand groceries every day without club cards or coupons? At Grocery Outlet, the bargains are simply incredible, and you'll find thousands of them every day. The Oceanside-Mission Grocery Outlet is locally owned and operated by Ernesto and Dana Sesma! Register here.
---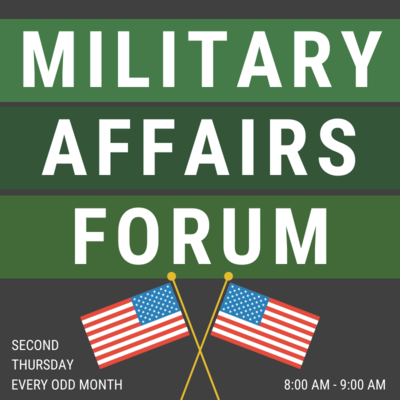 In-Person Military Affairs Forum to Feature Extended Update on Base Activities
Thursday, July 8, 2021
8:00 AM - 9:00 AM
Veterans Association of North County (VANC)
1617 Mission Ave.
Oceanside, CA 92058
The Oceanside Chamber of Commerce Military Affairs Forum provides an avenue for Oceanside Chamber members to learn about key issues relating to Oceanside's relationship with Marine Corps Base Camp Pendleton and the servicemembers serving on the base. This month's meeting will feature an extended update on Base activities. This meeting is open to all Oceanside Chamber members, and is held the 2nd Thursday of every other month (odd numbered months), from 8am to 9:00am at the Veterans Association of North County. More details and registration.
---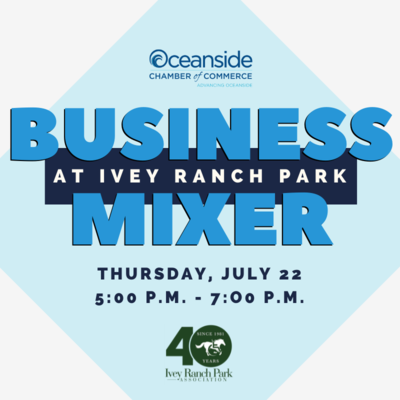 Register Early for July's Business Mixer at Ivey Ranch Park
Thursday, July 22, 2021
5:00 PM - 7:00 PM
Ivey Ranch Park Association
110 Rancho del Oro Dr.
Oceanside, CA 92057
Join us for our first, in-person Business Mixer of 2021! Come celebrate with us at Ivey Ranch Park on Thursday, July 22nd from 5 PM to 7 PM. This is a great opportunity to get out and meet our Oceanside Business Community! Besides networking, Ivey Ranch Park will be giving tours of their facility and learn about their work with adults and children. You'll also hear from Chamber CEO, Scott Ashton, on various updates here at the Chamber. Don't foget to purchase your raffle tickets for a chance to win some fun prizes. All raffle proceeds will support the Ivey Ranch Park Association. This event is free to Chamber members and $20 for prospective members. You must register prior to attending. No walk-ins. More details and registration.
---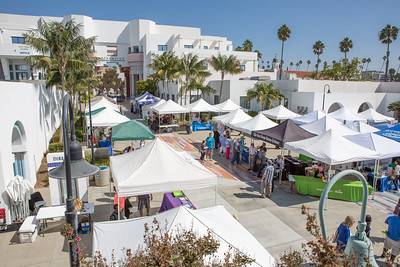 Booth Space Available for the 13th Annual North County Health & Wellness Fair
Thursday, August 12, 2021
9:00 AM - 1:00 PM
City of Oceanside
300 N. Coast Hwy
Oceanside, CA 92054
On August 13, 2020, from 9:00 a.m. to 1:00 p.m., the Oceanside Chamber will hold its 13th Annual North County Health & Wellness Fair in-person. This event provides an opportunity for local health & wellness related businesses to promote their products and services. The event also features a variety of health-related free screenings and demonstrations for community members. Due to COVID-19 restrictions, the annual event has a very limited number of booth spaces. Please contact Kristi Hawthorne if you're interested in booth space. More details. Booth registration form.
---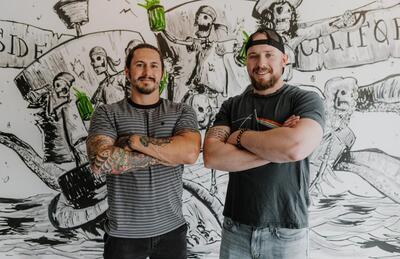 Stay & Play Local Spotlight - Roots Craft Juice
Have you been searching for a healthy spot in Oside to grab a bite? Well search no more! Roots Craft Juice was opened in early 2021 by two local military veterans. After finding a lack of fresh, organic options in town for food and drinks they decided to create their own! Located at 631 South Cleveland Street they are located just two blocks away from the beach and pier. Roots brings local produce to life through cold pressed juices, fresh smoothies, acai bowls, toasts and bagels! Stop in and enjoy the local art and the great vibes! More details.
---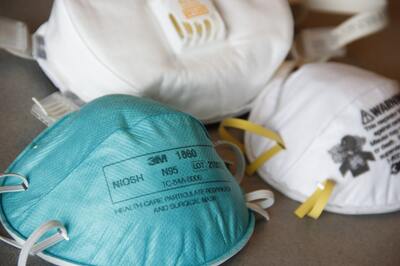 Free N95 Masks Available for Businesses
Part of the latest Cal/OSHA update requires employers to provide respirators / N95 masks for unvaccinated workers upon request. The Chamber is partnering with CA Office of Emergency Services and has signed on as a distribution center for businesses that would like to pick up a supply of the masks. The masks are free to local businesses on a first-come first-served basis. If you are interested in picking up a supply for your business please email Gwen Bryson at Gwen@OceansideChamber.com or call 760-722-1534.
---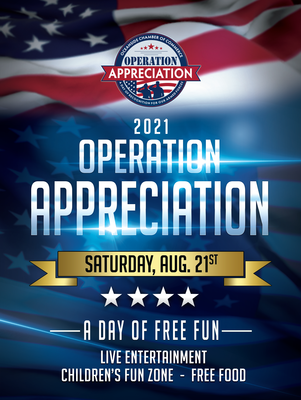 List Your Business in the Official Armed Forces Day Operation Appreciation Guide
On August 21, 2021 the Oceanside Chamber will hold its Annual Operation Appreciation event at the Civic Center Plaza in Oceanside. Thousands of local active duty military and family members will be treated to a day of food, fun and entertainment. Our media partner, Military Guides USA, will produce the official Operation Appreciation Guide, printing 40,000 copies to be distributed around Camp Pendleton, Oceanside, and at the event. List your business on our "We Support our Troops" page in the Official Operation Appreciation Guide for only $50 (Members) or $100 (Non-Members). Just complete the form attached and return it to Hana Gilbert at the Oceanside Chamber. For more details, please contact Hana at Hana@OceansideChamber.com. Download listing form.
---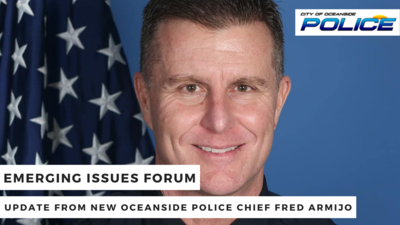 Watch June's Emerging Issues Forum On-Demand - An Update from New Oceanside Police Chief Fred Armijo
This month's Forum featured an update from new Oceanside Police Chief Fred Armijo. Armijo, a lifelong resident of Oceanside, has headed its police force in an interim capacity since December. Initially hired by the city as a lifeguard in 1989, Armijo joined the OPD as a sworn officer in 1994 and was promoted through the ranks as sergeant, lieutenant and, ultimately, captain, a role in which he directed each of the department's three divisions – support operations, investigations and patrol. Watch update.
---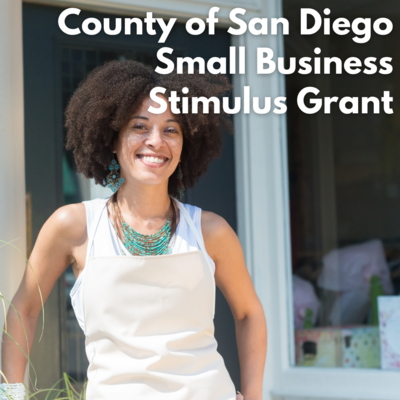 County of San Diego Small Business Stimulus Grant Information
The County of San Diego business stimulus grant program has reopened. You can visit the county webpage on their reopened program for more information including eligibility, to apply, and for frequently asked questions. If you require assistance with the application, please contact us at the San Diego & Imperial Small Business Development Center (SBDC) Network. We're here to help small business owners understand the program and take advantage of the funding that may be available to sustain their business during the COVID-19 pandemic. Get free help from our SBDC expert advisors! More details.
---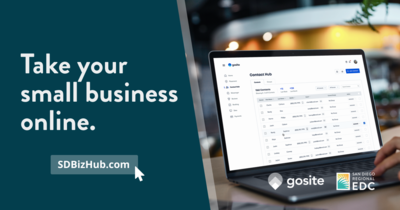 San Diego Biz Hub Launch for Small Businesses
San Diego Regional EDC has teamed up with local tech company GoSite to offer up to 100 small, service-based businesses with a full suite of digital tools, free-of-charge. Reserved for minority, women, veterans, and other economically under-resourced business owners, GoSite's products will include website layouts, payment processing, and customer communications, among other tools to help take small businesses online and improve resiliency. Apply now.
---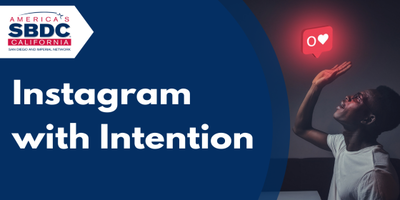 Instagram with Intention
Tuesday, July 13, 2021
4:00 PM - 5:30 PM
Online Event via Zoom
Thrive in 2021! Are you ready to take your Instagram game to the next level? If you are a small business owner who already uses Instagram regularly, and need an extra push to get your strategy to the next level, this class is for you. We will go over the latest 2021 trends for Instagram, and you will leave with a plan of execution so your business elevates this year through the power of this awesome platform. Key takeaways:
Learn the 2021 trends you want to absolutely use.

Learn about influencer marketing and how to best utilize it.

Create your own 2021 Instagram blueprint for your business.

Set goals you can actually achieve based on your existing metrics.
Please note, this class is recommended for users who are familiar and well-versed with Instagram. If you are a beginner user, we recommend taking the Instagram 101 class first. More details and registration.
---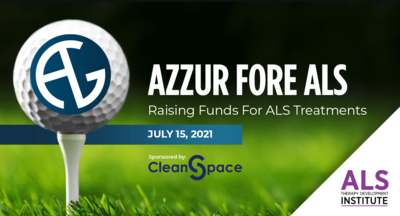 Azzur Fore ALS Golf Tournament
Join us for the Azzur Fore ALS Golf Tournament! Enjoy a day of friendly competition as you putt your way through the beautiful views at the Goat Hill Park Golf Club. Tournament proceeds benefit the ALS Therapy Development Institute (ALS TDI). Goat Hill Park is loved for its ocean views, fresh breeze, authentic atmosphere, and raw golf feel. Quite simply, you will have a hard time finding a more challenging short course with as many unique holes anywhere in the country. More details and registration.
---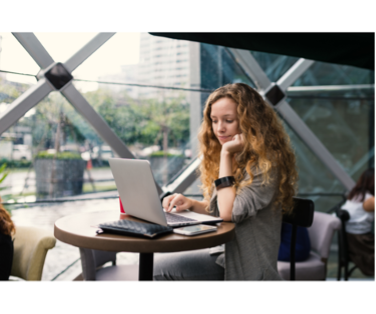 Take Advantage of SDG&E's No-Cost Training from Energy Experts
(Source: SDG&E)
Did you know that SDG&E provides webinars for business owners and trade professionals, and most are at no cost? You or your employees can learn about the latest in green building practices, technology and energy-saving solutions from industry experts. Some of the topics include HVAC, A/C, smart thermostats, heat pump water heaters, lighting design, commercial kitchen equipment, Net Zero commercial building design and more. Certifications and continuing education units are available for many of the classes. Check out the class listing at seminars.sdge.com. More details.