---
Chamber Partners
Emerald Partner
---
Platinum Partners


---
Silver Partners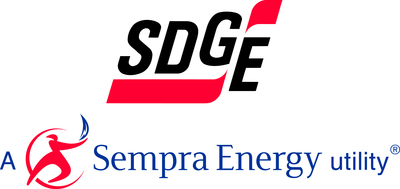 ---
Bronze Partners




---
Investors
---
---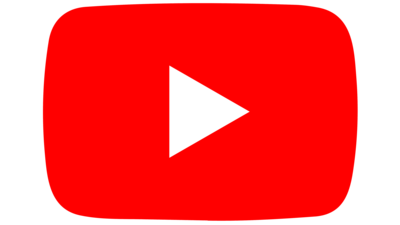 ---
---
Oceanside Bluffs Properties, LLC
---
*NEW*
---
1/06/2022
8:00 AM - 9:30 AM
Emerging Issues Forum: Update on OceanKamp Project
1/06/2022
12:00 PM - 1:00 PM
Oceanside Young Professional Netowork Meeting at Pacific Coast Spirits
1/11/2022
8:00 AM - 9:o0 AM
Second Tuesday Coffee
1/13/2022
8:00 AM - 9:o0 AM
Military Affairs Forum
1/18/2022
7:45 AM - 9:o0 AM
Rising Star Breakfast
1/20/2022
11:30 AM - 1:o0 PM
Plates for 8
---
Señor Grubby's Presents Santa & Food Drive Fundraiser to Benefit 'Got Your Back San Diego'
Oceanside Public Library to Host Writing & Publishing Workshop
Frontwave to Become Official Credit Union of the San Diego Sockers
Pure Water Oceanside Hosts Minister for Environment of Denmark & Water Technology Alliances
Energy Upgrade California's Small Business Digital Toolkit to Reduce Energy Usage
Nominees Sought for the 2022 Martin Luther King, Jr. Community Service Award
Open this email in your web browser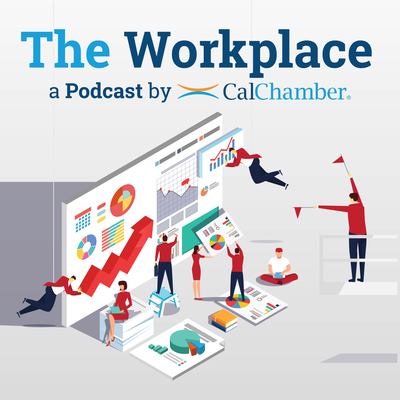 HR Tips for Holiday Work Parties
(Source: CalChamber)
In this episode of The Workplace podcast, CalChamber employment law experts Matthew Roberts and Bianca Saad discuss the workplace rules employers should consider when planning their company's holiday party. It has been another challenging year due to the COVID-19 pandemic and since many employers in California couldn't host a party last year, many employers are looking forward to celebrating this holiday season by throwing an in-person company holiday party. As with anything that is work related, employers need to make sure they put together a respectful and safe event in addition to the fun, Roberts says. More details.
---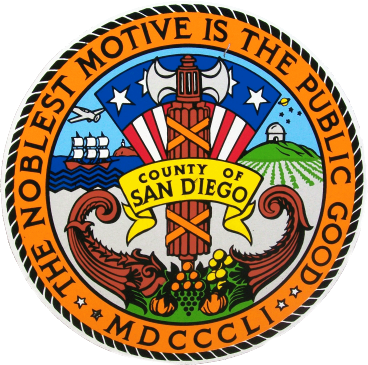 San Diego County Accepting Applications for Small Business Stimulus Grant
Local small businesses and nonprofit entities that suffered economic losses due to COVID-19 may be eligible for grant funding from the County. The Small Business Stimulus Grant Program is funded by Board of Supervisors allocated federal American Rescue Plan Act (ARPA),CARES Act funding and County General Fund. The grant funding provides economic assistance to help businesses and nonprofit entities impacted by COVID-19. More details and application.
---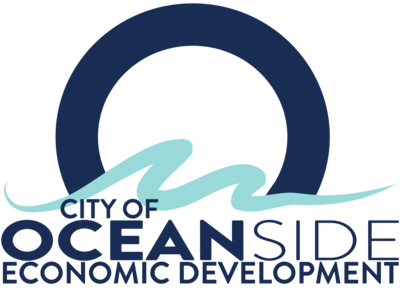 Grant Funding for Oceanside Nonprofits Impacted by COVID-19 Launched
As part of its ARPA spending plan, the Oceanside City Council approved $1 million to be used for grants to local nonprofit organizations negatively impacted by COVID-19. To qualify for grant funds, an applicant must be an Oceanside-based, tax-exempt, charitable organization in good standing, as described in Section 501(c)(3) of the Internal Revenue Code. Grants will be awarded in two categories:
Grants ranging from $1,000 to $5,000 to offset revenue losses to the organization due to COVID-19

Grants ranging from $5,000 to $50,000 for specific programs or activities (either new or existing) to help to address negative impacts in Oceanside caused by COVID-19
Grant amounts will be determined based on several factors, including financial impacts to the organization related to COVID-19, applicants' positive impact on community economic recovery and applicants' capacity to assist underserved populations disproportionately impacted by COVID-19. More details and application.
---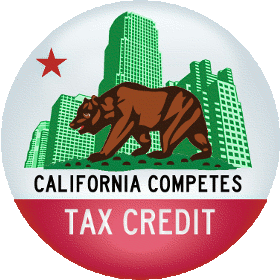 Upcoming California Competes Tax Credit Program
The California Competes Tax Credit (CCTC) is an income tax credit available to businesses that want to locate in California or stay and grow in California. Businesses of any industry, size, or location compete for over $180 million available in tax credits by applying in one of the three application periods each year.
For fiscal year 2021-2022, GO-Biz will accept applications for the California Competes Tax Credit during the following periods:
January 3, 2022 – January 24, 2022

March 7, 2022 – March 28, 2022
---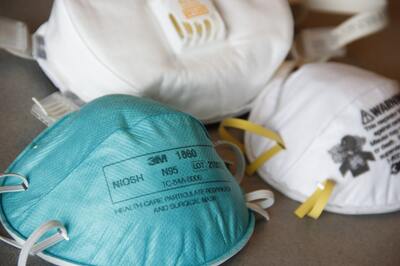 Free N95 Masks Available for Businesses
Part of the latest Cal/OSHA update requires employers to provide respirators / N95 masks for unvaccinated workers upon request. The Chamber is partnering with CA Office of Emergency Services and has signed on as a distribution center for businesses that would like to pick up a supply of the masks. The masks are free to local businesses on a first-come first-served basis. If you are interested in picking up a supply for your business please email Gwen Bryson at Gwen@OceansideChamber.com or call 760-722-1534.
---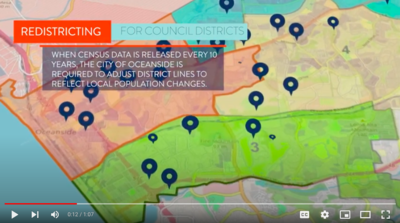 An Update on Oceanside's 2022 Redistricting from City Clerk Zeb Navarro
The City of Oceanside is beginning the process of adjusting City Council District lines to reflect local population changes shown in the 2020 Census. To participate and provide feedback, please see the schedule of a series of Public Hearings and Community Outreach Meetings from January through March, or contact the City Clerk's Office. More details.
---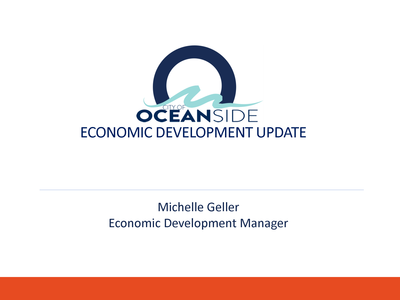 Now Available on YouTube! December's Emerging Issue Forum - Oceanside's Economic Development Update
The Oceanside Chamber's December 2nd Emerging Issues Forum featured an Oceanside's Annual Economic Development update. Oceanside's Economic Development Manager, Michelle Geller provided an overview of recent and upcoming economic development activity in Oceanside. Watch full update.
---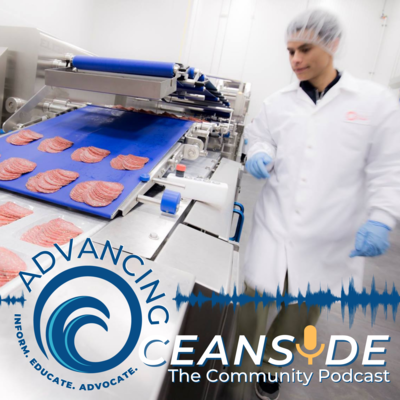 6. Made in Oceanside - Olli Salumeria, More Than Just Meats
Today on the Advancing Oceanside Podcast, we are so excited to have with us the owner of Olli Salumeria here in Oceanside. Olli Salumeria is a local salami manufacture specializing in slow-cured fine meats based on old family recipes handed down over four generations. Olli, originally from Rome, has created a company that is so much more than meats. During the interview you'll hear his incredible story and how he has created a company culture that excites his employees. He is passionate about what he does and treats his employees with the utmost respect. We are so blessed to have Olli here in Oceanside. Watch on YouTube. Listen on Apple Podcasts.Listen on Spotify.
---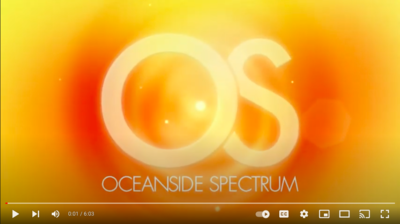 Oceanside Spectrum Features an Update on the Oceanside Chamber
In the latest edition of the Oceanside Spectrum, our CEO, Scott Ashton, and our Workforce Development Coordinator, Victoria Carlborg, provided viewers with an update from the Chamber and some recent areas of focus, one of these areas being workforce development. Victoria discusses the Chamber's new Rising Star program, which honors a high school senior that has overcome hardships yet continues to excel with their education. Discussing the Chamber's focus on business support, Scott Ashton highlights the Chamber's Advancing Oceanside Podcast which provides a platform for local businesses to share their stories. Watch full segment.
---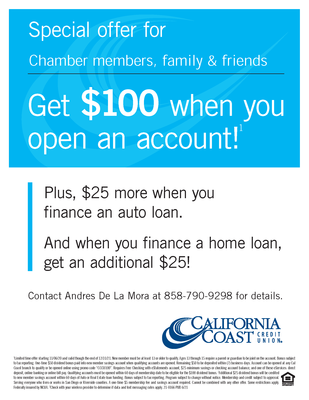 California Coast Credit Union's Special Offer for Chamber Members
At Cal Coast, their mission is to simplify the lives of their members, provide the highest level of service and ultimately help you achieve financial prosperity. Happening now, Cal Coast is excited to offer Oceanside Chamber members $100 when you open an account, plus an additional $25 when you finance an auto loan. And when you finance a home loan, get an additional $25! Contact Andres De La Mora at 858-790-9298 for details. Learn more about Cal Coast Credit Union.
---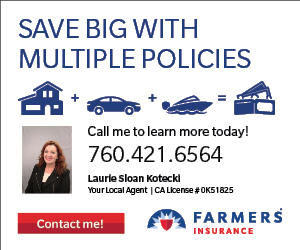 Special Holiday Discounts with Farmers Insurance
Laurie Sloan Kotecki is proud to be your local Farmers Agent!" Please join her to celebrate the holiday season with special discounts on auto, home, renters, landlord, mobile home, life, business, workers comp, motorcycle, RV, pet insurance and more. She offers coverage that you can customize to meet your needs. Give her a call or feel free to stop by for a free coverage review! Connect with Laurie.
---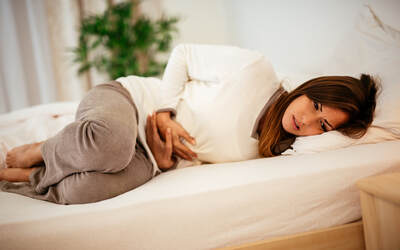 How to Get Rid of Nausea
(Source: Scripps Health)
Most people have experienced nausea, that queasy feeling that often comes on suddenly. While nausea is not usually serious, it can be acutely uncomfortable. "Nausea is an uneasiness of the stomach that is often accompanied by an urge to vomit," says Erin Lester, MD, a family medicine physician at Scripps Coastal Medical Center Solana Beach. "Anyone can experience nausea, and the symptoms are straightforward. You feel like you're going to vomit, although you may not actually do so." More details.
---
8 Things You Should Know About Flu Shots for National Influenza Week
(Source: TrueCare)
It's National Influenza Week, a national awareness campaign to highlight the importance of influenza vaccination. It comes right in the middle of that time of year when the flu bug is hitting our diverse communities. Here are 8 things people should know about flu shots if they haven't gotten their flu shot yet. Doctors from TrueCare™ are available for questions and interviews. TrueCare is a nonprofit health care provider for those who are underserved in North San Diego County and Riverside County. More details.
---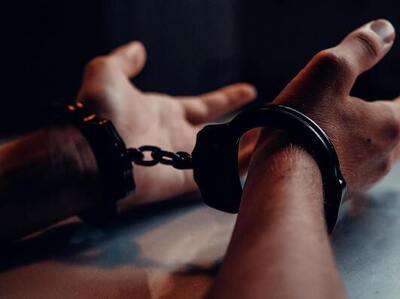 Don't Let a DUI Ruin the Holiday Season
By District Attorney Summer Stephan
Before you accept that second glass of Champagne at your next holiday gathering, make sure your celebration remains happy by designating a sober driver or simply taking a cab. San Diego is struggling with its worst episode of deadly DUI crashes in two decades with 37 lives claimed to date. More details.
---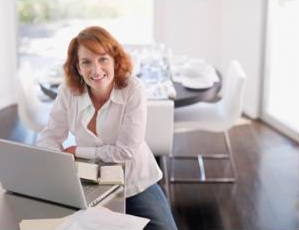 Take Advantage of No-Cost Training from Energy Experts
(Source: SDG&E)
Did you know that SDG&E provides webinars for business owners and trade professionals, and most are at no cost? You or your employees can learn about the latest in green building practices, technology and energy-saving solutions from industry experts. Some of November's topics include:
Commercial heat pump water heating

Advanced lighting controls

Smart building technologies for energy efficiency