Helping Businesses Prosper and our Community Thrive!
Your investment in the Oceanside Chamber is making a difference in our community! The Chamber's mission is to "stimulate economic prosperity and foster a vibrant community." Here's a quick overview if what your investment in the Chamber allowed us to accomplish in the recent weeks...




Public Policy & Business Advocacy

Through its work with the Save Small Business Coalition, the Chamber has advocated for a Recovery Fund to help small businesses. The efforts have resulted in the Small Business Comeback Bill (H.R. 7671). Through a direct grant program with strong oversight and anti-corruption guardrails, the Small Business Comeback Act will allow businesses to retain and rehire employees, continue to provide benefits including health care, pay rent and local and state taxes, and meet certain debt obligations.
Chamber CEO, Scott Ashton sent a letter to Congressman Levin asking support for S. 4117, "The Paycheck Protection Program Small Business Forgiveness Act". This legislation would forgive PPP loans of less than $150,000 upon the borrower's completion of a simple, one-page forgiveness document. PPP loans of $150,000 and under account for 86 percent of total PPP recipients, but less than 27 percent of PPP loan dollars. Expediting the loan forgiveness process for many of these hard-hit businesses will save more than $7 billion dollars and hours of paperwork.
The Chamber is actively participating in a coalition to defeat AB 1383. This bill will significantly harm small employers in California by requiring any employer with as few as 5 employees to provide 12-weeks of protected leave each year and threatening them with litigation for any unintentional mistake. It will also impact large employers by providing the opportunity for a 6-month mandatory leave of absence. Chamber CEO has participated in meetings with Assemblymember Tasha Boerner Horvath and others to express business owners' concerns about this bill.
The Chamber encouraged members impacted by the increasing CA minimum wage to take action to encourage Governor to implement a Minimum Wage Increase Suspension. When the minimum wage law was passed in 2016, it included the option for the Governor to suspend scheduled increases during times of economic crisis.
The Chamber staff conducted outreach for Congressman Levin's workshop on the Restaurants ACT bill, which would create a $120 billion restaurant stabilization grant

program during the COVID-19 pandemic for food service and drinking establishments that are not publicly traded or part of a chain with 20 or more locations doing business under the same name.

The Chamber joined a coalition to oppose AB 398, which would create a statewide tax on jobs by imposing a new "headcount" tax on California employers who have more than 500 employees. The tax rate would be $275 per employee.
The Chamber opposed AB 1436 a bill that forces rental property owners to forgo collecting rent for the entire duration of the state of emergency or until April 1, 2021 (whichever comes first) and then prohibits owners from collecting on the unpaid rents for an additional 12 months.

The Chamber joined a coalition in support of three "pro-housing" bills including the following…

SB 281 which would extend the expiration date of building permits or other entitlements necessary for, or pertaining to, a housing development project.
AB 3279 which would make incremental improvements to the CEQA process that will allow more housing and other land use projects to be built with less unnecessary delays.
AB 2323 which advances two very practical improvements to existing CEQA provisions.

Political Action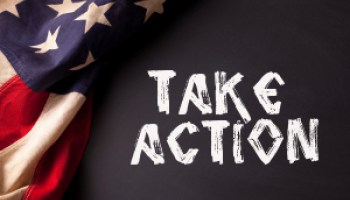 Chamber CEO, Scott Ashton conducted candidate outreach for the Chamber's Advance Oceanside Political Action Committee. Candidate for Oceanside's Mayoral and Districts 3 and 4 races were invited to complete a screening questionnaire to state their positions on various business issues. Candidate interviews were conducted in July and the Chamber Board will be reviewing the PAC's endorsement recommendations later this month.


Education/Development
Over the past few months, Chamber staff has connected with hundreds of businesses to hear about the challenges they are facing during the pandemic and to connect them with resources that can help. Our staff has also held several one-on-one Zoom sessions with businesses to identify their unique challenges. Based on the feedback we've received, our organization has made an effort to host more educational webinars to help assist businesses in a variety of areas. During the duration of this quarter, we've hosted sessions focused on leadership, marketing, eCommerce, energy efficiency, and nonprofit fundraising.