Helping Businesses Prosper and our Community Thrive!
Your investment in the Oceanside Chamber is making a difference in our community! The Chamber's mission is to "stimulate economic prosperity and foster a vibrant community." Here's a quick overview if what your investment in the Chamber allowed us to accomplish in the recent weeks..

Political Action
Chamber-Supported Candidates Win Oceanside City Council Races
In August, the Oceanside Chamber of Commerce announced its endorsements for the 2020 City of Oceanside elections. The Chamber Board of Directors voted to support Ryan Keim for District 3 and Peter Weiss for District 4. Both candidates won their respective district races within crowded candidate fields.
While the Chamber has been a very vocal business advocate on a variety of business-related issues over the years, this was the Chamber's first time endorsing candidates in recent history. The endorsements by the Chamber Board followed several months of work by the Advance Oceanside Political Action Committee. Much of 2019 was spent developing policies and procedures and seeking Chamber member input on what issues were most important to our businesses. In addition to its endorsement, The Chamber's Advance Oceanside Political Action Committee raised nearly $12,000 to support our candidates this year.
"Both of these councilmembers have proven that they have the best interests of our business community in mind", said Chamber CEO Scott Ashton. "While the State's mandated closures have been destructive to our business community, City leaders have bent over backwards to try to help our businesses succeed in this environment. Both Ryan Keim and Peter Weiss have played instrumental roles in those efforts."
Interested in helping our business-friendly candidates get elected? Click here for more information.


Public Policy & Business Advocacy
Supporting Small Business Through "Shop Local" Initiative
Shop Local Oceanside is an ongoing effort to revitalize Oceanside's economy through various avenues and to create overall awareness for residents and tourists to support local businesses. The Chamber managed the marketing and outreach to participating businesses and consumers. The Chamber purchased $8,500 in gift cards from small businesses and distributed the gift cards to local residents who participated in Shop Local social media contests. Program funding was made available by the City of Oceanside through CARES Act funds.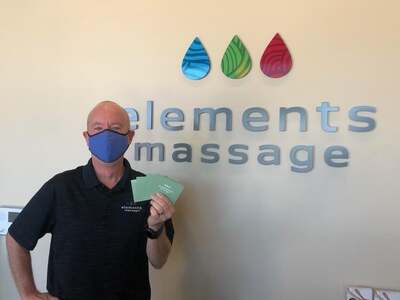 Continuing the Fight to Save Small Business
Chamber CEO, Scott Ashton continued to provide a voice for Oceanside's small business community by speaking at the County Board of Supervisors meeting on November 17th. In his comments, he referenced a San Diego Union Tribune article that reported 36,000 jobs have already been lost along the North County 78 Corridor. He stated to the Supervisors that he believed "much of this was preventable and is due to a gross overreach by our state government and an acquiescence of our County government".
"The current tiered system implemented by the Governor provides no hope for our small businesses to recover and will ultimately close many of them permanently. This system allows the state government to continue to choose winners and losers, and that is completely unacceptable", he added.
Save Small Business Coalition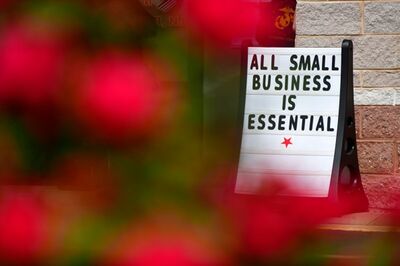 Through its partnership with The Save Small Business Coalition the Chamber continues advocacy efforts for a "Phase 4" COVID-19 relief bill that among other items, includes:
Paycheck Protection Program Extension and Enhancement:

Broaden the definition of forgivable expenses to include costs associated with protecting employees and customers and expand the period during which expenses qualify for loan forgiveness.

Simplified good faith certification for loan forgiveness of loans under $150,000.

Expansion of eligible borrowers to include all non-profits including 501(c)(6) organizations with no more than 300 employees as long as PPP funds are not used for lobbying.

Authorization of a second round of loans for small businesses experiencing revenue reductions of 35% or more.

Workforce Development:

Provide $1.3 billion to assist job seekers access employment, education, training, and support services through a combination of new and existing programs.

Business Liability Protection:

Protection from COVID-19 related exposure liability for those employers who follow applicable federal, state, or local government guidelines for the protection of their employees and/or customers.

Protection from liability claims arising from COVID-19 medical care for healthcare workers and facilities.

State and Local Aid:

Assist state and local government's experiencing one-time COVID-related expenses and revenue shortfalls based on fixed share of actual costs and revenue shortfalls within an overall funding cap.