Coffee With America!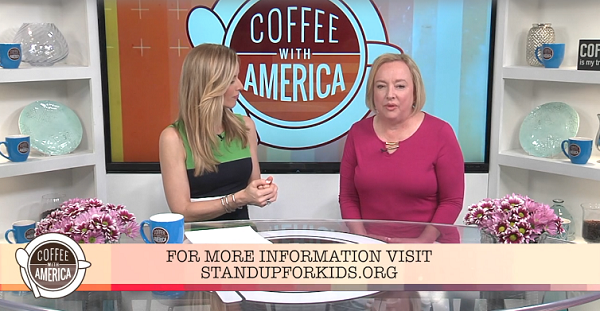 We are excited to announce that our organization was featured on Coffee with America on Saturday, July 13, on stations across the nation! The segment introduced viewers to Atlanta staff member Julie Palmer. Julie beautifully captured the work we do and the youth we serve. Watch the full video on our blog!
---
Krysta: A Young Girl's Journey From Hopeless To Hopeful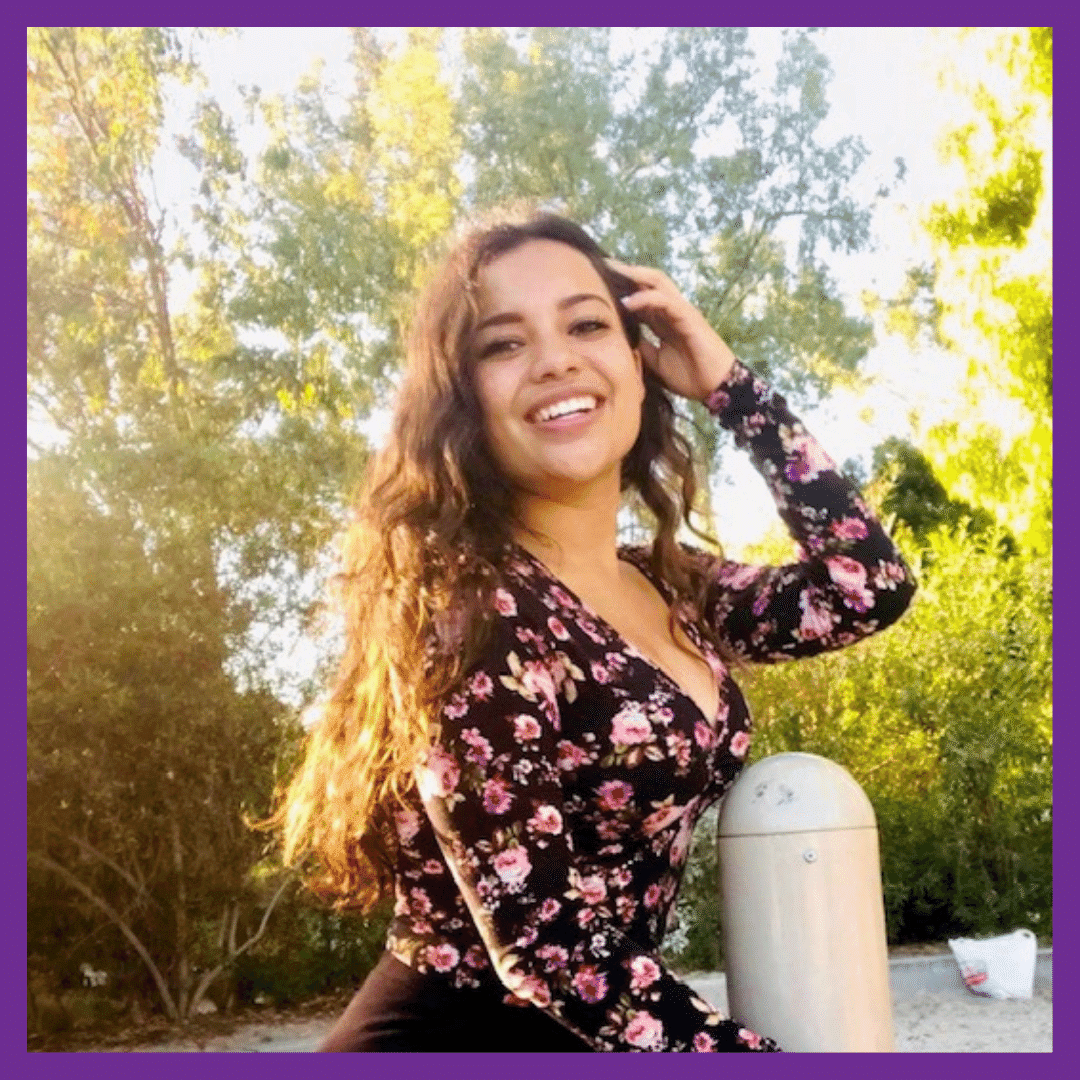 After spending the last 3 years alone with no one to rely on, eighteen-year-old Krysta was unsure if things would ever get better. Her mother was deported and everyone she thought she could trust betrayed her. After facing many tough situations, Krysta began to contemplate suicide. However, she overcame her dark thoughts and reached out to her high school counselor for help getting back into school. In addition to getting a seat in a local high school, she was given food, living supplies, and the phone number for StandUp for Kids. Visit our blog to find out how StandUp for Kids helped Krysta to overcome one of the most difficult times of her life.
---
Check Out Our New Look!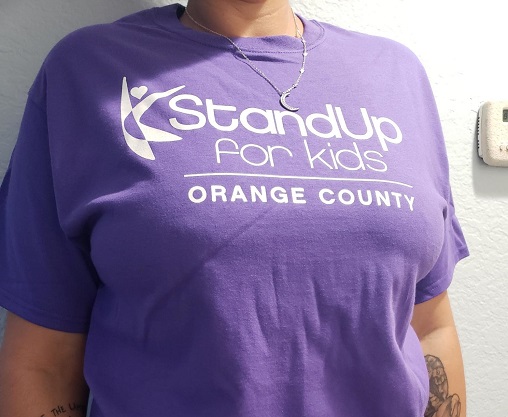 After nearly thirty years of serving youth in need, we are thrilled to announce that the StandUp for Kids brand has had a makeover!
After careful consideration, it was agreed that what was essential to our identity with youth was our name and the color purple. We arrived at a modern, energetic, and heartful icon, a more youth-centered font, a clean style template, and a tagline that perfectly captures the way we go about our mission: One life at a time.
We are proud of the work our organization does and the staff and volunteers who are on the front lines advocating for youth in our communities. We believe the new direction of our brand reflects the heart of our organization and truly hope that it speaks to you the same way that it has to us.
You can read the full story about our brand makeover here!
---
2018 Annual Report

Have you read our latest annual report? Thanks to the support of our amazing donors, volunteers, and staff, last year StandUp For Kids was able touch the lives of so many youth nationwide. Together, we are fighting to end the vicious cycle of youth homelessness! You can find the full report here!
---
Donate Now - Help Out - Where We Are - What's New - Give Monthly