---
Chamber Partners
Emerald Partner
---
Platinum Partners


---
Silver Partners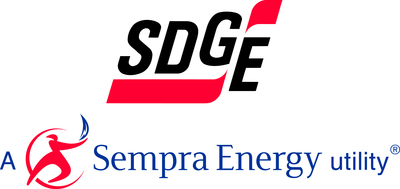 ---
Bronze Partners




---
Investors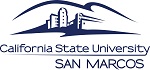 ---
---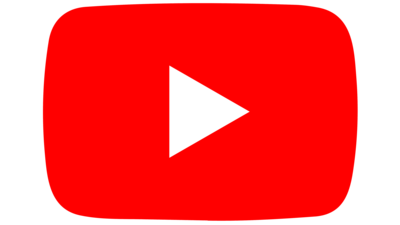 ---
---
---
*NEW*
---
9/22/2021
11:00 AM - 2:00 PM
UEI College Grand Opening Celebration
9/23/2021
9:00 AM - 10:00 AM
New Member Orientation
9/25/2021
9:00 AM - 1:00 PM
Oceanside Job Fair
9/28/2021
11:30 AM - 1:00 PM
Plates for 8
9/30/2021
5:00 PM - 7:00 PM
Meet the City of Oceanside
10/07/2021
8:00 AM - 9:30 AM
Emerging Issues Forum: Impacts of SANDAG Regional Transportation Plan
10/12/2021
8:00 AM - 9:00 AM
Second Tuesday Coffee
10/14/2021
9:00 AM - 1:00 PM
Active Lifestyles Expo (Oceanside Senior Expo)
---
Filipino Cultural Celebration October 9
Scripps Expert Urges Early Flu Shot Before the Season Intensifies
Sen. Patricia Bates Applauds Fire Prevention Grants for San Diego and Orange Counties
Rep. Mike Levin Honors Motivational Speaker and First Generation American as Constituent of the Month
MiraCosta College Brewers are 2021 US Open College Beer Champions
40 Years of KOCT Celebration Fundraiser
Ivey Ranch Park Association Western Hoedown
Brooks Theater Gallery and OMA Create Amazing Synergy
Homeschool with The Classical Academies
Open this email in your web browser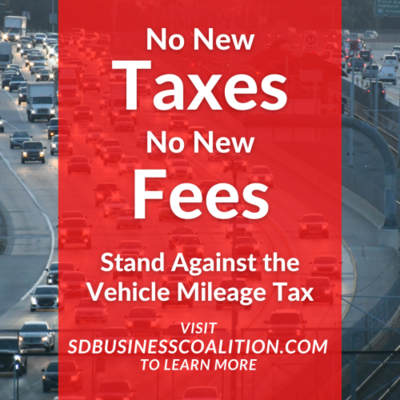 The Oceanside Chamber Joins San Diego Business Coalition to Oppose the Vehicle Mileage Tax
In 2021, 18 Chambers of Commerce came together to form the San Diego Business Coalition. Our goal is to educate the community and businesses about proposed policies that will negatively impact San Diegans.
San Diego Elected Officials are looking to impose a new VEHICLE MILEAGE TAX to charge drivers PER MILE that we drive. This pilot program will then be implemented for all California drivers.
80-cent-per-gallon INCREASE - The Vehicle Mileage Tax would require tracking every driver's mileage and charging them $0.04-$0.06 per mile they drive. That is the equivalent of an $0.80 per gallon increase in gas tax.

$600-800 a year - The typical San Diegan driver will be forced to pay $600-800 more a year to drive on roads they already paid for with the original gas and sales taxes. When added with the current car and gas tax, a two-car family is looking at over $3,000 a year in taxes.

LOSS OF PRIVACY - The Mileage Tax is an invasion of privacy with a tracking requirement that is still being decided by the government. Proposals include a device installed in every vehicle, a tracking app on cell phones, or your odometer being inspected annually.
---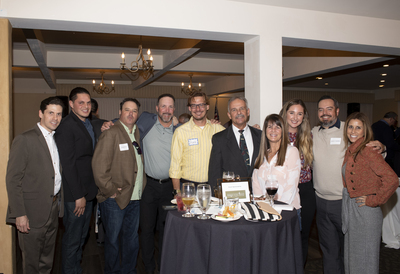 Annual Meet the City Event Next Week - Celebrate the Chamber's 125th Anniversary and Meet the City of Oceanside
Thursday, September 30, 2021
5:00 PM - 7:00 PM
El Corazon Aquatics Center Conference Room and Patio
3302 Senior Center Drive
Oceanside, CA 92056
Join us September 30th from 5 PM - 7 PM for the annual Meet the City Reception and to celebrate the Chamber's 125th Anniversary! This event gives Oceanside Chamber of Commerce members and guests, the opportunity to connect with local elected officials, City of Oceanside staff members, other businesses, and community leaders. The event includes appetizers and a no-host bar. This indoor/outdoor event will be held at the new El Corazon Aquatic Center. Attendees can enjoy both the conference center and the outdoor patio. The cost is $55 for Chamber members, and $95 for non-members. More details and registration. Download sponsorship flyer.
---
In-Person New Member Orientation Tomorrow
Thursday, September 23, 2021
9:00 AM - 10:00 AM PST
Oceanside Chamber of Commerce
928 N Coast Hwy.
Oceanside, CA 92054
You're invited to the Oceanside Chamber's New Member Orientation on Thursday, September 23rd from 9 AM - 10 AM in the Chamber conference room. This is a great opportunity for new members to meet other members while receiving information on the Oceanside Chamber's work and offerings. Our Oceanside Chamber team will provide an overview of the Chamber's priorities and programs you can utilize to help your business grow this year. We encourage new members looking to get the most out of their Chamber members and old members looking for a refresh on chamber offerings to join us and enjoy a casual meet and greet with our Chamber staff. A light breakfast and coffee will be provided. More details and registration.
---
Emerging Issues Forum: Impacts of SANDAG Regional Transportation Plan
Thursday, October 7, 2021
8:00 AM - 9:30 AM PST
Oceanside Chamber
928 North Coast Highway
Oceanside, CA 92054
Join us at the Chamber's October 7th Emerging Issue Forum for a presentation on the impacts of SANDAG's proposed $163B regional transportation plan. We will also have updates from our various legislative representatives. Please Note: The Forum has returned to meeting in person at the Chamber's office. More details and registration.
---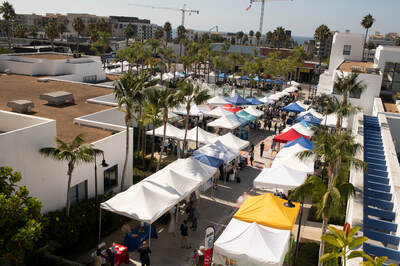 Booth Space Still Available for the Oceanside Senior Expo
Thursday, October 14, 2021
9:00 AM - 1:00 PM
Oceanside Civic Center Plaza
300 N. Coast Hwy
Oceanside, CA 92054
This popular event will feature health-related businesses, non-profits and senior organizations. In addition, exhibitors have an opportunity to offer variety of free health-related screenings and demonstrations for the public. The event is free to the public. Booth space is available for businesses interested in promoting their products or services. More details. Download a booth registration form.
This event could not occur without corporate sponsorship. We provide our sponsors with an excellent branding opportunity, beyond what just a booth space can offer.Contact the Chamber at 760-722-1534 or email to learn about the marketing and promotional opportunities gained by sponsoring this event. Sponsorship information.
---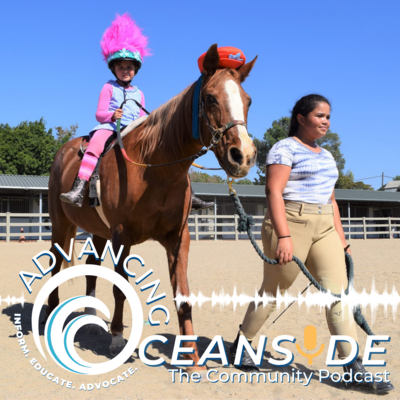 3. Ivey Ranch Park Association Then and Now, Celebrating 40 Years of Community-Based Work | Tonya Danielly, Executive Director
Joining us today on the Advancing Oceanside Podcast is Tonya Danielly, Executive Director for the Ivey Ranch Park Association. Ivey Ranch Park Association was established in 1981 and is a private non-profit, community-based corporation that provides services targeted to disabled and able-bodied children and young adults located throughout San Diego County. During the interview, Tonya will take you through Ivey Ranch Park's history, and how over 40 years the organization has evolved from a dirt mound to 12-acres of beautifully kept grounds with the only duly accredited equestrian facility in the state of California. The organization has so much to offer, and I'm excited for you to hear about their programs and the special horses that are happy to call Ivey Ranch home. And now, Tonya Danielly.
Watch the interview on YouTube. Listen on Apple Podcasts. Listen on Spotify. Learn more about Ivey Ranch Park Association.
---

Oceanside Economic Development News
Oceanside has a dynamic business climate with new restaurants, retail shops and manufacturing businesses moving into the City. The City's Economic Development Division assists businesses with expansion and relocation to Oceanside by offering site searches, business visits, demographic and statistical information, and assistance with permit processing and business license issuance. Check out the latest new and coming business news. More details.
---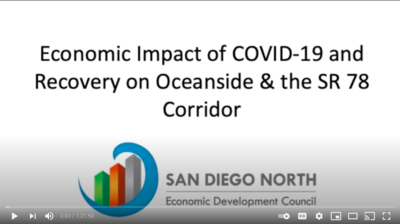 September's Emerging Issues Forum Available on YouTube - Update from San Diego North Economic Development Council
September 's Emerging Issue Forum featured a presentation from Erik Bruvold, CEO of the San Diego North Economic Development Council. Erik's presentation will included:
An overview of the North County Economy and our Recovery from COVID

Insight into which industries in Oceanside are growing the fastest

Overview of the 3 most important issues impacting economic development and what that means for Oceanside's competitive position
---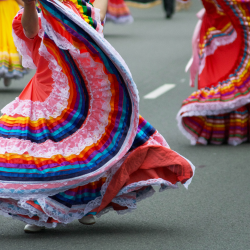 Hispanic and Latino Community and Business Resources
(Source: Innovate78)
National Hispanic Heritage Month (September 15 to October 15) is a time to celebrate and honor the culture, history, heritage and contributions of Spanish, Caribbean and Central and South American people in the United States. With North County's close proximity to the U.S./Mexico border, our community has long been shaped by Hispanic and Latino-owned and led businesses and organizations. In observance of the month, we've compiled just a few community and business resources for Hispanic and Latino residents along the 78 Corridor. More details.
---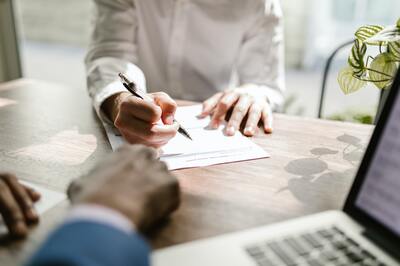 Group Life Insurance Available to OCC Members/Employees
Groups who enroll five or more employees are eligible for up to $50,000 of guaranteed issue life insurance, up to $20,000 for their spouse or domestic partner and $10,000 for their dependents. The program is voluntary, and employers are not required to pay for any of the insurance. There are no health questions, no physical exams and no doctor reports. Males and females pay the same premiums and non-smoker rates will apply for everyone. For groups enrolling 20 or more employees, the guaranteed issue increases to $100,000.
Joel Marcus, a chamber member and our broker for this program, is available to answer any questions you may have. Joel can be reached at (760) 804-6233 or jmaflac@aol.com.
---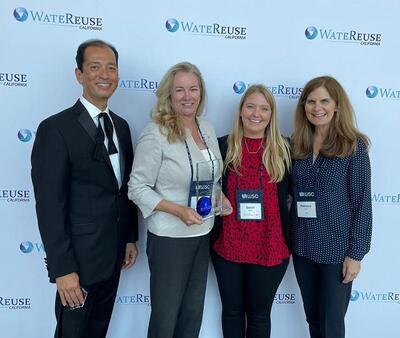 City of Oceanside Wins WateReuse Award of Excellence
The City of Oceanside received an Award of Excellence during the WateReuse Conference this month. Oceanside received the Recycled Water Outreach/Education Program Award for Pure Water Oceanside, which pays tribute to an agency that demonstrates a significant and wide-reaching community outreach and/or public education program that informs the community about the presence and benefits of water reuse. More details.
---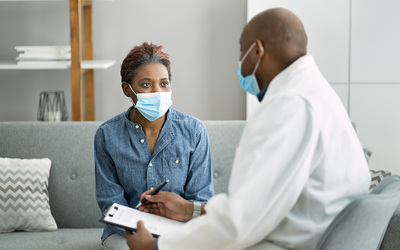 8 Ways to Build a Strong Relationship with Your Doctor
(Source: Scripps Health)
You've waited several weeks to see your doctor, but after you leave the office you still have questions, and you don't quite understand your diagnosis. If this sounds familiar, it's time to improve your relationship with your physician.A good patient-physician relationship can go a long way in helping you stay healthy — and getting the care you need when you're not feeling well. More details.
---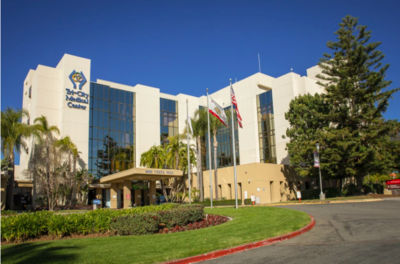 Tri-City Recognized as a Community Hero
(Source: San Diego Union Tribune)
Representatives from Tri-City Medical Center's executive team, Chief Compliance Officer Roger Cortez and Tri-City Hospital Foundation President Jennifer Paroly, accepted a Community Heroes Award as part of the San Diego Union Tribune's "San Diego's Best" awards program. This year's Community Heroes Award was given to four organizations who went above and beyond for their employees and the community during the pandemic. Tri-City Medical Center is proud to be recognized by the San Diego Union Tribune with this special award. More details.
---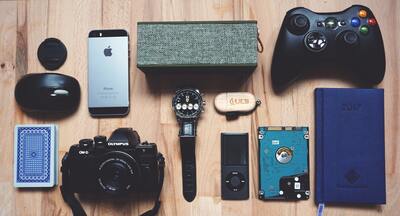 Warranties: Understand Your Consumer Rights Before You Buy
By District Attorney Summer Stephan
You never know when life – or a manufacturer – might throw you a lemon. That's why consumers should understand what warranties will and will not cover. A product may be defective upon delivery or become defective over time. Product warranties acknowledge this possibility and generally allow consumers to seek product repair, replacement, or refund within a designated time after purchase. More details.
---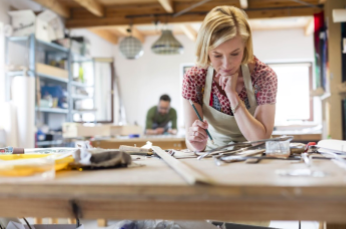 No-Cost and Low-Cost Energy Tips for the Office
(Source: SDG&E)
When you run a business, controlling your costs is a priority. Here are some easy tips to help reduce your energy use and bills.
Power down your office equipment (monitors, printers, lights) when not in use to reduce unnecessary power drain.

Close curtains, shades and blinds, particularly during unoccupied times. Too much sun exposure inside can put a strain on your HVAC equipment – making it work harder than necessary.

Keep your HVAC equipment running efficiently. Clean condenser coils, replace air filters and check ducts and pipe insulation for damage.