Helping Businesses Prosper and our Community Thrive!
Your investment in the Oceanside Chamber is making a difference in our community! The Chamber's mission is to "stimulate economic prosperity and foster a vibrant community." Here's a quick overview if what your investment in the Chamber allowed us to accomplish in the recent weeks...

Economic Recovery
In March, the Chamber launched a new Economic Recovery Task Force made up of representatives from the business community, arts and culture community, City of Oceanside, Visit Oceanside and MainStreet Oceanside. Key focus areas for the task force will include the following…
Gateway enhancement and beautification

Promoting economic recovery and development through the cultural arts

Creating a year-round "shop and play local" culture

Promoting business friendly policies to help businesses accommodate "pent-up demand"

Convening business and community leaders to address the issue of homelessness
Political Policy/Business Advocacy
State Legislation
The Oceanside Chamber of Commerce signed on to numerous statewide coalition letters on business related legislation including…
Supported

AB 927 which helps California Community Colleges to proactively meet the changing workforce needs of our businesses. The legislation will make the current 15 community college baccalaureate degree programs permanent and to allow for the expansion of the program into other communities. The pilot program, which allowed MiraCosta College to offer a baccalaureate degree in biomanufacturing, has been a huge success for our region.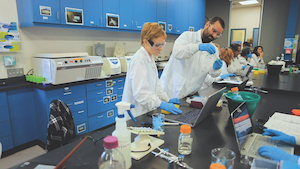 Local Issues
In April, the Oceanside City Council adopted a

hotel/motel voucher program and anti-camping ordinances

. The voucher program offers a viable, short-term solution to sheltering our homeless population until a permanent shelter can be put in place. Additionally, the ordinances give our public safety officials more options to address a growing problem. The Chamber, along with MainStreet Oceanside and Visit Oceanside, played an instrumental role in urging the business community to speak up in support of these solutions. The Chamber's digital advocacy platform showed over 230 participants emailing the Council on this issue.

The Chamber provided a support letter for the City of Oceanside's request for funding to establish a year-round shelter to address homelessness in North San Diego County. The shelter will provide up to 50 beds and wrap-around services to assist persons with case management specific to their needs and assistance in moving forward into permanent housing suitable for their situation to help prevent future homelessness.

The Chamber provided a letter of support for the City of Oceanside regarding North County Coalition's water recycling efforts. The purpose of the letter was to request support for federal financial assistance for the

North San Diego County Regional Recycled Water Project

.

Serving as a Champion for our Community
The Chamber continued its Advancing Oceanside Podcast in order to bring attention to the businesses and non-profit organizations serving our community. April's interviews focused on sustainability and included ENJO, Stellar Solar, SDG&E and the San Diego County Water Authority. The podcast also hosted Chamber Board Chair, Haley Wonsley.
The podcasts can be viewed on the Chamber's YouTube Channel, IGTV, Spotify and Apple Podcasts.