In This Issue:
North River Farms Updates

Ballot language Updated for the Better Choice Measure

Overview of Newland Sierra's Proposed Housing Development

BACPAC Updates

Partnership with MiraCosta College's Gear Up Program

OYPN Mentorship Program for Local College Seniors

Thank You to Our Partners:
Emerald Partner:
​​​​​

---
Platinum Partners:



---
Silver Partners:
---
Bronze Partners:

---

The Chamber & the Community!
Introducing, Discovering Wellness, the Chamber's 1st Health and Wellness eNewsletter!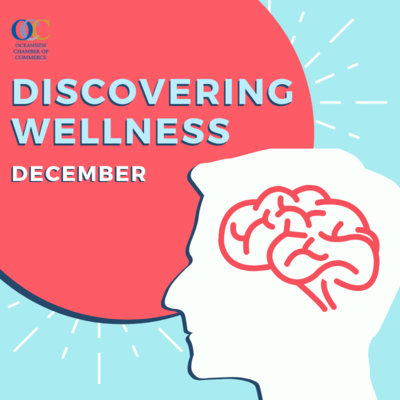 By Angelina Santoro
Help your health this holiday season! Check out our new Discovering Wellness eNewsletter designed and authored by Angelina Santoro, our newest Chamber staff member. This monthly eNewsletter is set to share some valuable, current health tips, as well as, a featured spotlight from a Chamber member within the Health and Wellness field. December's issue features a list of natural pain relievers, a recipe for healthier gingerbread cookies and a wellnes tip from our member, Red Mountain Wellness.

12/3/2019
8:00 AM - 9:00 AM
First Tuesday Coffee
12/5/2019
8:00 AM - 9:30 AM
Emerging Issues Forum
12/5/2019
10:00 AM - 11:00 AM
OYPN Committee Meeting
12/10/2019
11:30 AM - 1:00 PM
Plates for 8 at Saint Tropez Bistro and Beyond
12/11/2019
5:00 PM -6:30 PM
Holiday Mixer at the QLN
12/18/2019
8:00 AM - 9:00 AM
OYPN Holiday Paint N' Sip