In This Issue:
Chamber Endorsement of the Better Choice Measure

Small Business Development Center Business Consulting

Cal Competes Tax Credit

Carlsbad Airport Updates

Chamber/Genentech
Partnership for STEM

Military Outreach

BACPAC Updates

Recap of OYPN Business Over Beers Event

Thank You to Our Partners:
Emerald Partner:
​​​​​

---
Platinum Partners:



---
Silver Partners:
---
Bronze Partners:

---

The Chamber & the Community!
North County Health and Wellness Fair, A Great Success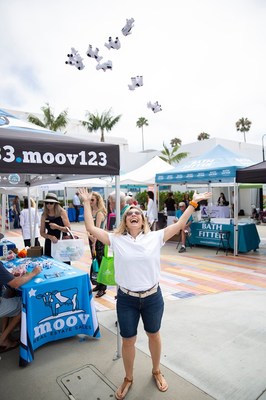 The North County Health and Wellness Fair was a great success. Because of its popularity, the Chamber sold out of booth space nearly three weeks before the event. With 80 exhibitors it had more to offer attendees than ever before. The North County Health & Wellness Fair is free to the public and a great way to receive free information, meet a new health specialist, take advantage of free screenings and learn more about healthy living.

Oceanside Harbor Days is Right Around the Corner!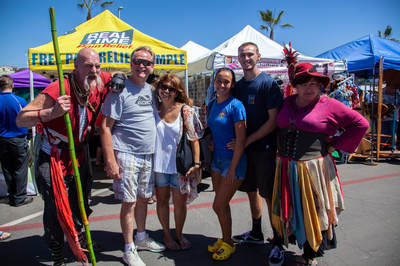 Two event filled days of sun, sand and surf provide an outstanding opportunity for residents and neighbors to experience fun activities including a costume party for kids 12 and under (accompanied by parents) at Pirate Village, Arts, Crafts and Food booth areas, Nail 'n' Sail Competition, Military, Public Safety displays, music, a beer garden (patrons 21-years old and over with a valid ID showing proof of age required to enter) and more. Harbor Days is free to the public, so bring the entire family Sept. 21st - 22nd, 9:00 AM - 5:00 PM!

9/3/2019
8:00 AM - 9:00 AM
First Tuesday Coffee
9/5/2019
8:00 AM - 9:30 AM
Emerging Issues Forum
9/5/2019
10:00 AM - 11:00 AM
OYPN Committee Meeting
9/5/2019
11:30 AM - 1:00 PM
Plates for 8 at Rockin' Baja
9/7/2019
1:00 PM - 8:00 PM
Orfila Vineyards & Winery Grand Opening
9/10/2019
5:00 PM - 6:30 PM
Business After Hours at Master Kitchen Cocktail
9/12/2019
8:00 AM - 9:00 AM
Military Affairs Forum
9/21/2019 - 9/22/2019
9:00 AM - 5:00 PM
Oceanside Harbor Days
9/25/2019
10:00 AM - 11:00 AM
Special Workshop for Oceanside Restuarant, Coffeehouses and Breweries
9/27/2019
9:00 AM - 10:00 AM
Using Data to Drive Business Growth