Open this email in your web browser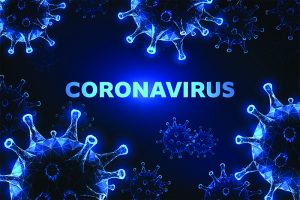 CalChamber Urges Pull Back of Emergency COVID-19 Regulations
(Source: CalChamber)
The California Chamber of Commerce urged the California Legislature yesterday to correct a series of costly COVID-19 workplace mandates imposed through an emergency regulation order. The regulation, issued by the California Division of Occupational Safety and Health (Cal/OSHA) late in 2020, requires employers to take a number of extraordinary steps that include providing costly unlimited paid time off for workers. It further creates an overly broad testing scheme that ignores the realities of current testing availability. More details.
---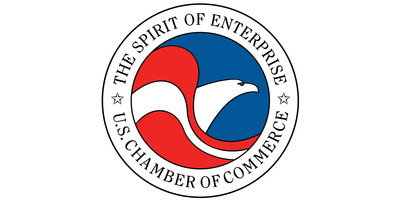 Oceanside Chamber Signs Coalition Letter on COVID-19 Liability Protections
The Oceanside Chamber has signed onto the US Chamber of Commerce's coalition letter urging Congress to include liability protections in the next COVID-19 relief package. The letter, which was signed by hundreds of chambers and business organizations from around the country, was sent to members of Congress and reads as follows...
TO THE MEMBERS OF THE UNITED STATES CONGRESS:
The undersigned organizations urge you to include targeted and temporary liability protections as you consider President Biden's COVID relief package. As the Administration strives to reopen schools, protect our nation's health and strengthen our economy, these critical protections will help safeguard educational institutions, healthcare providers, businesses and non-profit organizations from unfair lawsuits.
Read and download full letter.
---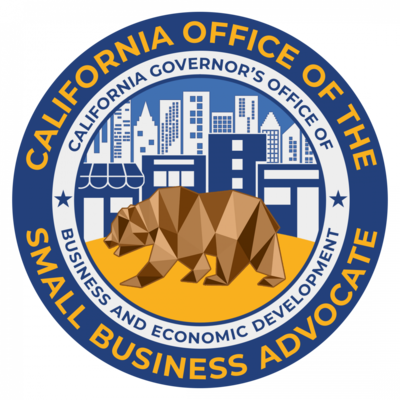 California Small Business COVID-19 Relief Grant Program - Round 2 Now Open
The Office of the Small Business Advocate (CalOSBA) are happy to announce there were over 300,000 applications successfully completed during Round 1 of the California Small Business Covid-19 Relief Grant Program. Round 2 is open for all small businesses and nonprofits to apply. Round 2 closes on Monday, February 8, 2021 at 6:00 pm PST. More details.
---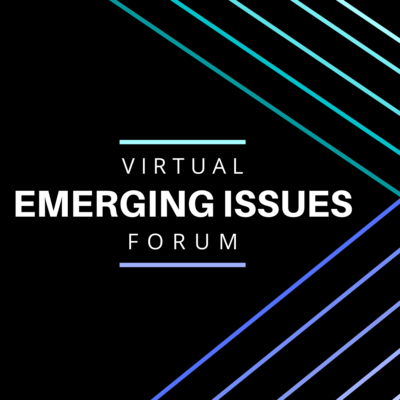 Tomorrow! February's Emerging Issues Forum Provides an Economic Development Update from Michelle Geller, City of Oceanside's Economic Development Manager
Thursday, February 4, 2021
8:00 AM - 9:30 AM
Online Event via Zoom
This month's Forum will feature the City of Oceanside's Annual Economic Development Update to the Chamber. Oceanside's Economic Development Manager, Michelle Geller will provide an overview of recent development in our City as well as a preview of what we can expect to see in the coming year. Michelle Geller has over 18 years of experience in the public sector, and has served as the economic development manager for the City of Oceanside since November 2019. There are some exciting projects being proposed for Oceanside, so you won't want to miss this update! NOTE: This event is for Oceanside Chamber Members and Invited Guests More details and registration.
Review January's Emerging Issues Forum on Local and Regional Water Updates.
---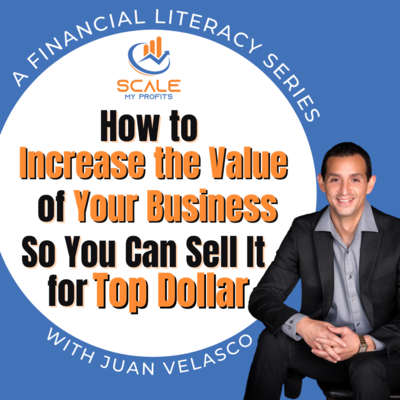 This Friday! Financial Literacy Workshop 4: How to Increase the Value of Your Business and Sell it for Top Dollar
Friday, February 5, 2021
12:30 PM - 1:30 PM
Online Event via Zoom
Join us this Friday, February 5th from 12:30 PM - 1:30 PM for the final workshop in the 4-part series, "How to increase the value of your business, so you can sell it for top dollar".
Learn strategies on how to automate your business so you can achieve total and complete financial freedom. During the workshop you will learn how to:
Create Steady Revenue - Create a steady stream of income from your business
Increase Business Value - Increase the existing value of your business at no extra cost or without increasing sales
Create an Exit Strategy - Prepare your business to sell for top dollar
More details and registration. Watch the last 2 workshops on YouTube:
---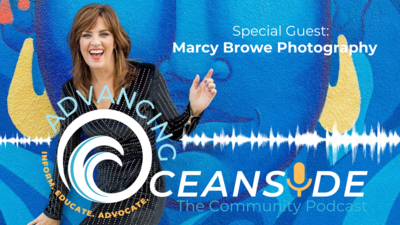 Now Available on Spotify! Advancing Oceanside Podcast Episode 13 - Inside Oceanside's Photography Industry with Marcy Browe Photography
The 13th episode of the Advancing Oceanside Podcast hosts a local from Oceanside's thriving photography industry. Marcy Browe, founder and owner of Marcy Browe Photography, brings years of industry experience. She provides us with details on how to find your niche in the industry, shares tips on how to style your subject, and shows us some of Oceanside's hidden location gems. Marcy packs hours of knowledge into this short 20 minute segment. Watch full interview. Listen on Spotify!
---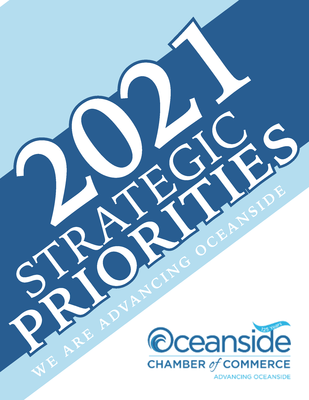 Read the Oceanside Chamber's 2021 Strategic Priorities for Advancing Oceanside
The Oceanside Chamber of Commerce has embarked on an incredibly ambitious plan of work for 2021. In addition to the development of our Multi-Year Strategic Plan, we have several key priorities to focus on this year. We have provided an overview of our Strategic Priorities for 2021 and why your investment in the Chamber continues to be critical to the advancement of Oceanside. Our areas of focus for 2021 include, Business Advocacy, Workforce Development, Economic Recovery, Restructuring Events and Political Action/Candidate Endorsements. Read our 2021 Strategic Priorities.
---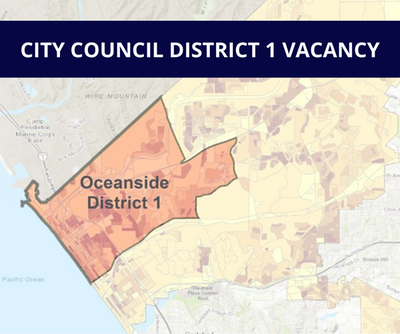 Kori Jensen Appointed as District 1 Councilmember
A City Council District 1 vacancy occurred when Esther Sanchez was elected Mayor in November 2020. The Council directed the acceptance of applications to fill the short-term vacancy. Thank you to the 36 applicants! At its Workshop on January 27, the City Council appointed Kori Jensen as District 1 Council Member. Council Member Jensen took the Oath of Office on January 29, and a swearing in ceremony will be held at the February 3 City Council meeting. District 1 will be on the 2022 ballot. District information
---

Frontwave Credit Union is Now Accepting Application for PPP Loans
As part of their commitment to fighting for their members and the communities they serve, Frontwave Credit Union announced today that they have been approved by the Small Business Administration (SBA) to accept applications for the Paycheck Protection Program (PPP). The Paycheck Protection Program, backed by the U.S. Small Business Administration, is a loan program designed to provide a direct incentive for small businesses to keep their workers on the payroll. Businesses looking for more information can email SBArelief@Frontwavecu.com.
---

The Shuttered Venue Operators (SVO) Grant
The Shuttered Venue Operators (SVO) Grant program was established by The Economic Aid to Hard-Hit Small Businesses, Nonprofits, and Venues Act, signed into law on December 27, 2020. The program includes $15 billion in grants to shuttered venues, to be administered by the Small Business Administration's Office of Disaster Assistance. Eligible applicants may qualify for SVO Grants equal to 45% of their gross earned revenue, with the maximum amount available for a single grant award of $10 million. $2 billion is reserved for eligible applications with up to 50 full-time employees. More details.
---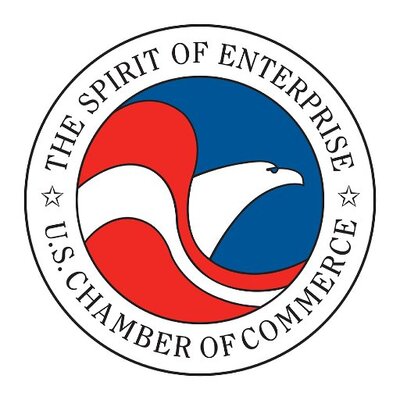 Guide to Small Business COVID-19 Emergency Loans
(Source: US Chamber of Commerce)
As part of an end-of-year pandemic relief package, Congress has passed several changes to the Paycheck Protection Program (PPP) and created a "Second Draw" PPP for small businesses who have exhausted their initial loan. Other changes impact eligibility for initial PPP loans, the loan forgiveness process, and the tax treatment of PPP loans. Congress has also made changes to other programs – including Economic Injury Disaster Loans (EIDL Program), the Employee Retention Tax Credit, a Venue Grant program, and SBA loan programs –that will benefit small businesses. More details.
---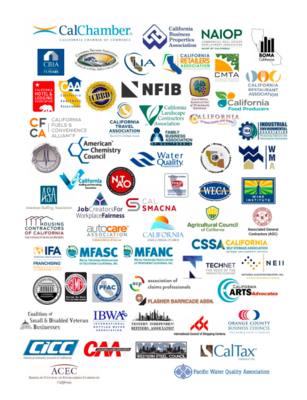 Chambers Unite on Economic Recovery Messaging
The Oceanside Chamber signed on to a California Chamber Coalition letter urging our elected officials to take critical steps in support of economic recover. The letter reads as follows…
Dear Governor, Mr. Speaker, Madam President Pro Tem, Members of the State Legislature:
The California economy cannot fully recover until businesses are allowed to reopen. Many employers believe they could safely reopen now with the extensive work they have done to create a safe environment for their employees and customers. But, until there is widespread distribution of the vaccine, it is doubtful that California will be allowed to reopen anytime soon with the record number of infections that have overwhelmed hospitals throughout the State. The shutdowns have already devastated many small and large employers, and brought misery to millions of workers. As the shut down continues indefinitely, many more of these businesses will close permanently, unable to withstand the financial losses they are suffering.
---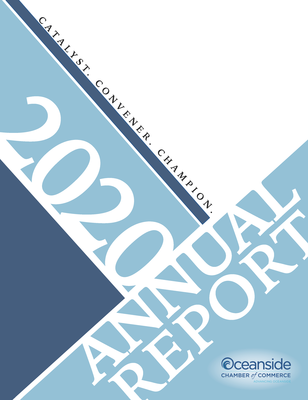 Read the Oceanside Chamber's 2020 Annual Report
The Oceanside Chamber recently published its 2020 Annual Report. The report includes a summary of the work accomplished in 2020 and how the business community was impacted. While business advocacy remained a top priority, there were several other focus areas for the Chamber during 2020. Learn how the Chamber remains a catalyst for business growth, a convener of leaders and influencers and a champion for a strong community. Read the 2020 Annual Report
---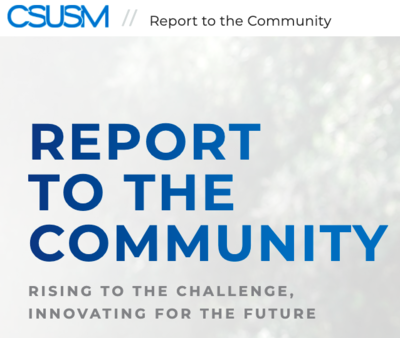 CSUSM's 2021 Report to the Community
Thursday, February 4, 2021
8:30 AM - 10:15 AM
Online Event
The past year has been a defining moment of unprecedented global change. In her second annual Report to the Community, President Ellen Neufeldt will share how Cal State San Marcos is rising to meet the challenges of today with resilience and resolve. She will affirm CSUSM's commitment to innovating for the future and share her vision on how we will lead together from this moment. More details, sponsorship and registration.
---
North County Economic Development Virtual Launch Party Hosted by the San Deigo North EDC
Wednesday, February 10, 2021
1:00- 2:00 PM
Virtual Event
You're invited to the San Diego North EDC's special premiere of six videos showcasing the efforts of cities across North County over the last year. Our economy faced unprecedented challenges during 2020 and the SDNEDC is proud of the initiatives economic developers launched to spur economic growth and help small businesses pivot throughout our region. They will be joined by North County Economic Development Managers and will open the floor to Q&A at the midpoint of the event. The webinar will close with a raffle of local goods and gift cards from several North County Small businesses. More details and registration.
---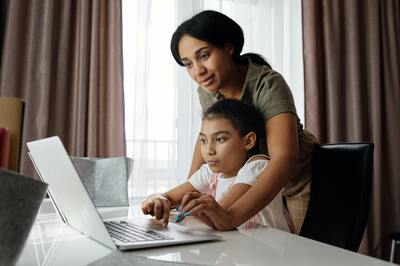 Online Safety Tips for Children
By District Attorney Summer Stephan
The pandemic has shifted life for everyone over the last year, but perhaps one of the most vulnerable groups include children, who are spending more time than ever online. Through everyday scrolling, online gaming and Zoom learning, predators have unprecedented access to kids. With the so much dependence on technology and the web, children are increasingly at risk of befriending strangers online. More details.
---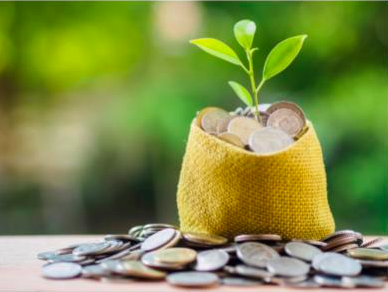 Pricing Plans Basics for a Better Bottom Line
(Source: SDG&E)
When you're running a business, the right pricing plan for electricity and other utilities can make a big difference in your cash flow and bottom line. Knowing what pricing plan you're enrolled in is a great first step in energy management. Watch this video to find your business pricing plan for gas and electricity. More details.