---
Chamber Partners
Emerald Partner
---
Platinum Partners


---
Silver Partners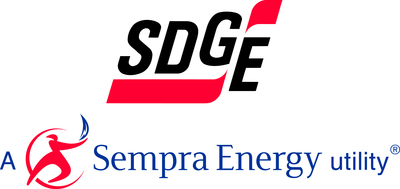 ---
Bronze Partners




---
Investors
---
---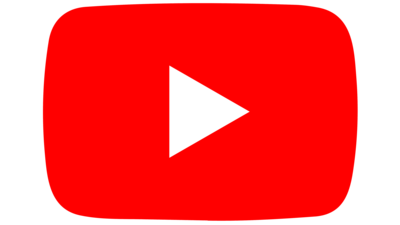 ---
Armed Forces Dispatch Newspaper
---
---
*NEW*
---
1/12/2022
11:30 AM - 1:o0 PM
Plates for 8
1/13/2022
8:00 AM - 9:o0 AM
Military Affairs Forum
1/18/2022
7:45 AM - 9:o0 AM
Rising Star Student Recognition Breakfast
1/25/2022
11:30 AM - 1:o0 PM
Plates for 8
2/03/2022
8:00 AM - 9:30 AM
Emerging Issues Forum: Update from San Diego Rescue Mission
2/03/2022
12:00 PM - 1:00 PM
Oceanside Young Professional Netowork Meeting
2/08/2022
8:00 AM - 9:o0 AM
Second Tuesday Coffee
---
SDCCU 'Presents for Paws' Now Extended Through January 31!
MiraCosta College Board of Trustees Name New President and Vice President
Vista High School January 21st Job Fair
Oceanside Public Library to Host Writing & Publishing Workshop
Pure Water Oceanside Hosts Minister for Environment of Denmark & Water Technology Alliances
Energy Upgrade California's Small Business Digital Toolkit to Reduce Energy Usage
Open this email in your web browser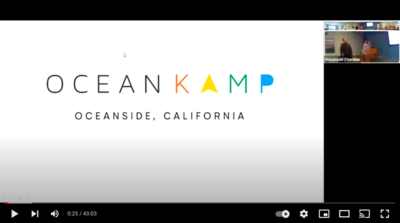 Watch January's Emerging Issues Forum: Update on Ocean KAMP Project on YouTube
At the Chamber's January 6th Emerging Issues Forum, Michael Grehl, Vice President - Real Estate for N4FL Worldwide provided an update on the proposed Ocean KAMP Project, slated for the old drive-in site on Highway 76. His presentation covered the status of the project and how it will support Oceanside's economy. Watch presentation.
---
Joe Molina, The National Veterans Chamber Executive Director/ CEO

Oceanside Chamber of Commerce
928 North Coast Highway
Oceanside, CA 92054
The Oceanside Chamber of Commerce Military Affairs Forum provides an avenue for Oceanside Chamber members to learn about key issues relating to Oceanside's relationship with Marine Corps Base Camp Pendleton and the servicemembers serving on the base. Our guest speaker for this month's Military Affairs meeting will be Joe Molina, The National Veterans Chamber Executive Director/ CEO. This meeting is open to all Oceanside Chamber members and invited guests only. More details and registration.
---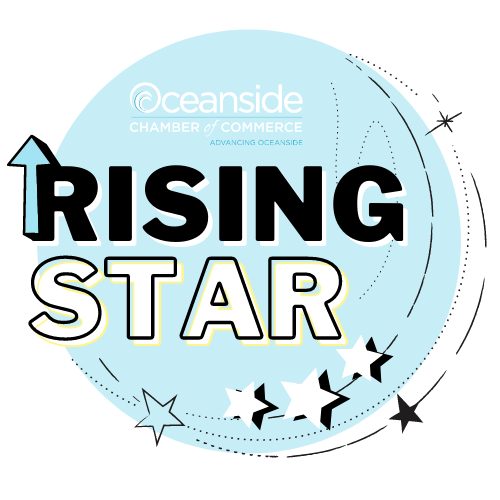 Celebrate Local Students at January's Rising Star Student Recognition Breakfast

El Camino Country Club
3202 Vista Way
Oceanside, CA 92056
The Oceanside Chamber's monthly Rising Star Breakfast will be held Tuesday, January 18th from 7:45 AM - 9 AM. The Oceanside Chamber's Rising Star Program aims to champion students that have overcome significant challenges in their life, but have managed to keep, or get back on track, with their education. The Chamber will honor one high school senior each month from each of our area high schools at a breakfast event. Rising Star Breakfasts are open to all educators, family members of students being honored, Chamber Board Members, business leaders, community members and event sponsors. All donations to the Rising Star program are tax deductible through the Oceanside Chamber Foundation, a 501(c)(3). Tickets are $25 for Chamber members and $40 for prospective members. More details and registration.
---
CalChamber Tags AB 1400 and ACA 11 as First 2022 Job Killer Bills
(Source: CalChamber)
The California Chamber of Commerce has tagged AB 1400 (Kalra, Lee and Santiago) and ACA 11 (Kalra and Lee) as its first Job Killer bills of 2022. The bills would create and finance a new single payer health care system called CalCare. "Single payer health care is not free health care," said CalChamber Policy Advocate Preston Young. "AB 1400 and ACA 11 would not only ruin quality health care delivery in the state but create the largest tax increase in state history. Successfully standing up a new function that would be twice the size of the existing state budget is highly doubtful, given the state's recent experience with benefit delays and massive fraud in the unemployment system." More details.
---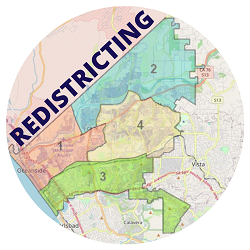 Join the City of Oceanside in the 2022 Redistricting Process
(Source: City of Oceanside)
The City of Oceanside is beginning the process of adjusting City Council District lines to reflect local population changes shown in the 2020 Census. To participate and provide feedback, please see the schedule of a series of Public Hearings and Community Outreach Meetings from January through March, or contact the City Clerk's Office. Watch a video about the redistricting process here, and learn more on the City website.
---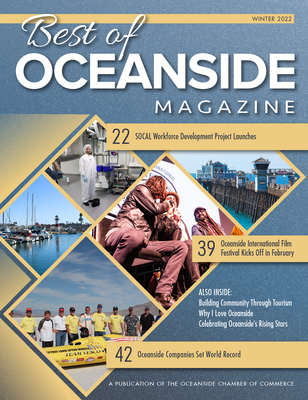 Winter Edition of the Best of Oceanside Magazine Available Now
The winter edition of the Oceanside Chamber's Best of Oceanside Magazine is here! This edition highlights local Oceanside business and community news and updates on economic development, workforce development, education and much more! Find stories on Oceanside's local businesses including Olli Salumeria, Children's Paradise and Angels and Gurus. Take an inside look at Oceanside's Cultural Arts District, and check out Visit Oceanside's article on how tourism is helping to build community. As always, the magazine highlights some of our spots to shop and play local in our new "Shop and Play Local" spotlight. Read full publication.
---

Coalition of North County Leaders Launch Initiative to Strengthen Regional Workforce Pipeline
A coalition of North County business organizations has announced the launch of the Student Opportunities for Career Awareness and Learning (SOCAL) initiative, a long-term workforce development effort designed to provide students and career explorers with direct access to information and first-hand experiences regarding potential occupations and career opportunities in North County. The direct access and transparency fostered through this initiative are intended to help cultivate the workforce for middle-wage jobs that require less than a four-year college degree.
The coalition supporting SOCAL represent many of the region's premier business and educational institutions, including Tri-City Medical Center, the Oceanside, Carlsbad and Vista Chambers of Commerce, the San Diego North Economic Development Council; MiraCosta College, Palomar College and others. Supervisor Jim Desmond, who represents much of North County, supported the partners' efforts to secure a $128,000 Neighborhood Reinvestment Grant from the County of San Diego, which was instrumental to the development and launch of SOCAL. More details. Visit SOCAL website.
---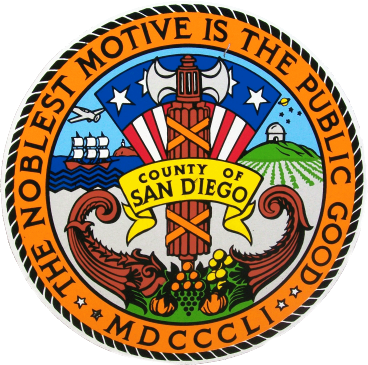 San Diego County Accepting Applications for Small Business Stimulus Grant
Local small businesses and nonprofit entities that suffered economic losses due to COVID-19 may be eligible for grant funding from the County. The Small Business Stimulus Grant Program is funded by Board of Supervisors allocated federal American Rescue Plan Act (ARPA),CARES Act funding and County General Fund. The grant funding provides economic assistance to help businesses and nonprofit entities impacted by COVID-19. More details and application.
---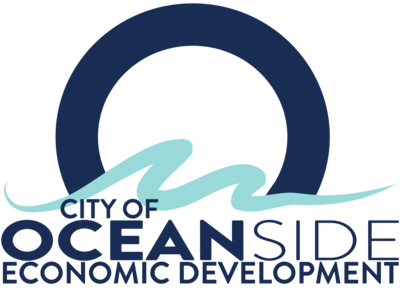 Grant Funding for Oceanside Nonprofits Impacted by COVID-19 Launched
(Closes Jan. 31)
As part of its ARPA spending plan, the Oceanside City Council approved $1 million to be used for grants to local nonprofit organizations negatively impacted by COVID-19. To qualify for grant funds, an applicant must be an Oceanside-based, tax-exempt, charitable organization in good standing, as described in Section 501(c)(3) of the Internal Revenue Code. Grants will be awarded in two categories:
Grants ranging from $1,000 to $5,000 to offset revenue losses to the organization due to COVID-19

Grants ranging from $5,000 to $50,000 for specific programs or activities (either new or existing) to help to address negative impacts in Oceanside caused by COVID-19
Grant amounts will be determined based on several factors, including financial impacts to the organization related to COVID-19, applicants' positive impact on community economic recovery and applicants' capacity to assist underserved populations disproportionately impacted by COVID-19. More details and application.
---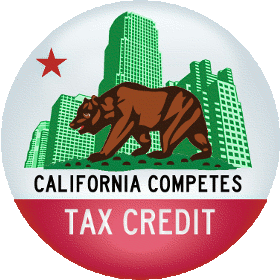 California Competes Tax Credit Program Now Accepting Applications
The California Competes Tax Credit (CCTC) is an income tax credit available to businesses that want to locate in California or stay and grow in California. Businesses of any industry, size, or location compete for over $180 million available in tax credits by applying in one of the three application periods each year.
For fiscal year 2021-2022, GO-Biz will accept applications for the California Competes Tax Credit during the following periods:
January 3, 2022 – January 24, 2022

March 7, 2022 – March 28, 2022
---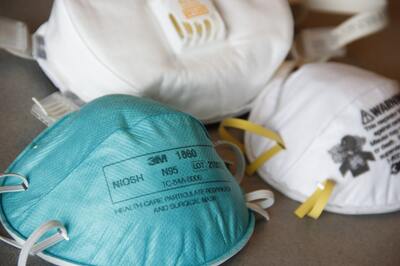 Free N95 Masks Available for Businesses
Part of the latest Cal/OSHA update requires employers to provide respirators / N95 masks for unvaccinated workers upon request. The Chamber is partnering with CA Office of Emergency Services and has signed on as a distribution center for businesses that would like to pick up a supply of the masks. The masks are free to local businesses on a first-come first-served basis. If you are interested in picking up a supply for your business please email Gwen Bryson at Gwen@OceansideChamber.com or call 760-722-1534.
---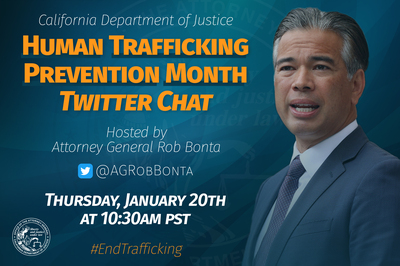 National Human Trafficking Prevention Month Twitter Chat Hosted by AG Bonta

January is National Human Trafficking Prevention Month. In an effort to uplift local resources and support survivors, the California Department of Justice is hosting a Twitter chat on Thursday, January 20 at 10:30 AM PT. Every year, there are thousands of reported human trafficking cases across the country. At the California Department of Justice, we know it takes partnership and collaboration to help make a difference. In that spirit, we encourage you to participate in this virtual chat to help highlight our collective efforts to #EndTrafficking. More details. Download toolkit.
---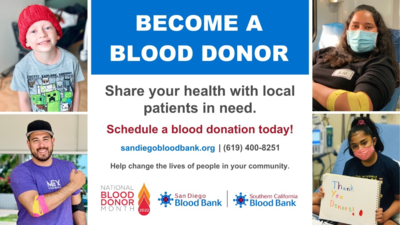 January is National Blood Donor Month - Please Consider a Blood Donation to Help Those in Need
(Source: The San Diego Blood Bank)
January is National Blood Donor Month, and this year the San Diego Blood Bank and blood centers across the country are encouraging eligible individuals to commit to donating blood at least twice throughout 2022. Winter is one of the most difficult times to collect blood and maintain a sufficient supply for our hospital partners. By celebrating National Blood Donor Month, the San Diego Blood Bank hopes to inspire those who have never donated before and encourage existing donors to donate whenever they are eligible. If every eligible individual donated blood at least one more time than they did in 2021, blood shortages would be eliminated! More details and where to donate.
---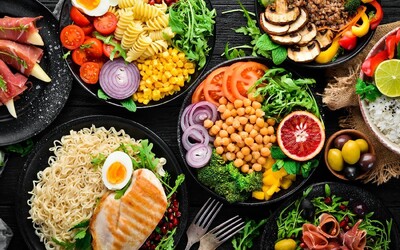 Mediterranean Diet Is Best Diet – Once Again
(Source: Scripps News)
US News & World Report recently weighed in on the best diets for 2022. The Mediterranean diet topped the scale as the best diet overall in the annual best diet rankings for the fifth consecutive year. US News also ranked the Mediterranean diet No. 1 in five other categories: best diets for healthy eating, easiest diets to follow, best diets for diabetes, best heart-healthy diets and best plant-based diets. The Mediterranean diet emphasizes eating less red meat, sugar and saturated fat and incorporating more fruits and vegetables, nuts and whole grains into your daily diet. "It's extremely delicious and easy to follow and get started. It is very sustainable," says David Felix, MD, an internal medicine physician at Scripps Clinic Torrey Pines and a champion of the Mediterranean diet. More details.
---