In This Issue:
Brother Bennos Updates

Breeze Town Homes Project Updates

Beach Sand Task Force

BACPAC Updates

​​​​​​

Developments on MiraCosta College's Gear Up Program

Thank You to Our Partners:
Emerald Partner:
​​​​​

---
Platinum Partners:



---
Silver Partners:
---
Bronze Partners:

---

The Chamber & the Community!
Discovering Wellness, January!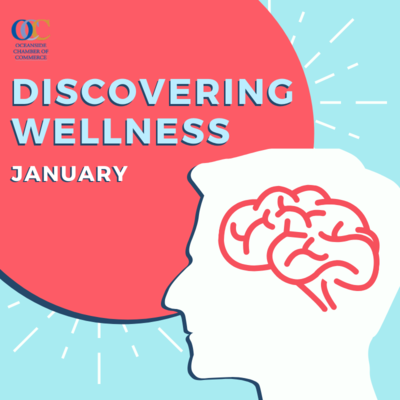 By Angelina Santoro
Here's your start to a healthy 2020! Check out January's issue of Discovering Wellness, our eNewsletter designed and authored by Angelina Santoro, of the Oceanside Chamber. This monthly eNewsletter is set to share some valuable, current health tips, as well as, a featured spotlight from a Chamber member within the Health and Wellness field. January's issue shares the SMART goals to help you succeed, ways to get you moving even at home, and a special feature on hearing loss from our member Sonus Hearing Care Professionals.

1/7/2020
8:00 AM - 9:00 AM
First Tuesday Coffee
1/9/2020
8:00 AM - 9:30 AM
Military Affairs Forum
1/14/2020
5:00 PM - 6:30 PM
Business After Hours at Coomber Craft Wines
1/22/2020
11:30 AM - 1:00 PM
Plates for 8 at Fat Joe's O'side
1/23/2020
5:00 PM - 7:00 PM
OYPN Scavenger Hunt
1/28/2020
5:30 PM - 7:00 PM
Taste of Tuscany Italy Trip Orientation
1/30/2020
5:00 PM - 7:00 PM
Meet the City