Helping Businesses Prosper and our Community Thrive!
Your investment in the Oceanside Chamber is making a difference in our community! The Chamber's mission is to "stimulate economic prosperity and foster a vibrant community." Here's a quick overview if what your investment in the Chamber allowed us to accomplish in the recent weeks...

Workforce Development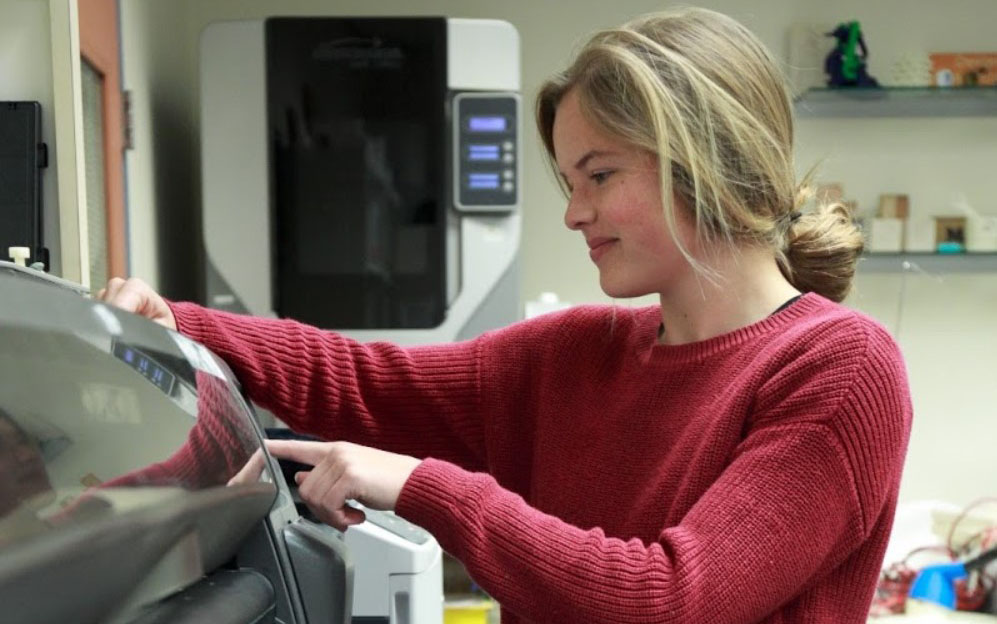 The Oceanside Chamber's Workforce Development Program has just concluded its third month. The coordinator has been conducting outreach to local businesses and organizations to understand their recruitment needs and required skillsets. Out of the fruits of her labor come planning a new incubator program with the Veterans Chamber of Commerce and SCORE Mentors. The program is geared to military spouses, female veterans, and any woman who was disproportionately impacted by the Pandemic and is looking at a career pivot in the form of entrepreneurship. The three organizations are collaborating to provide a 'Pandemic' and 'Recession' proof career opportunity to women by providing training, technical assistance, mentorship, peer-to-peer support, and finance information to women in one of three career tracks:
Social Media Management Company

Virtual Assistant Company

Business/Personal Coaching
The pilot program timeline will be October to November and entrepreneurs are required to:
Attend four instructional sessions via Zoom.

Write their business and promotion plans.

Receive coaching.

Engage with their peers.
One-on-one coaching will be at the Oceanside Chamber of Commerce, 928 N. Coast Highway, Oceanside, CA or at a location convenient for entrepreneurial trainees.
The application deadline is Sept. 10, 2021, and is free to attend. For more information, please contact our coordinator at Victoria@oceansidechamber.com.
Hiring Event Coming Soon
Some other workforce development news to tout is that the Chamber, along with Visit Oceanside and the City of Oceanside, are teaming up to hold a hiring event on September 25th.
The event will feature employers from several industries offering positions from entry-level to experienced. In addition, local resource partners that offer employment training and education services will attend. More information will follow in the next edition of our Monthly Digest and on our social media platforms.
Intern
The Chamber welcomed a summer intern from the Interfaith Community Services' Transitional Youth Academy. Yobana Hernandez, pictured at a ribbon cutting event welcoming Coddiwomple Coffee last month, is 15 years old and a sophomore at El Camino High School. Miss Hernandez assisted Victoria Carlborg in developing the workforce development department's programmatic work, focusing on Oceanside's economic recovery. Her primary duty was helping to launch the Chamber's enhanced job board on its website. The Chamber appreciates Interfaith's membership and Yobana's service.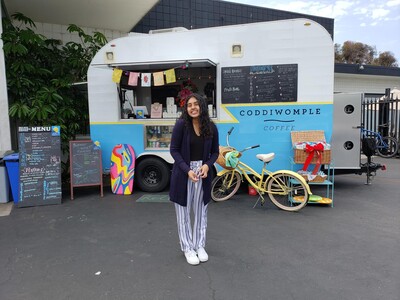 Job Board
And speaking of the job board that Yobana assisted the Chamber with, the Chamber will be formally launching a job board on its website this month that includes a space for employers to list their open positions, job seekers to upload their resumes, and a new space featuring helpful resources for applicants, businesses, and organizations. Job listings are an added member benefit. The success of the job board depends on you, the members, so please visit this page to add your open positions at www.OceansideCareers.com.
---
Economic Recovery
Earlier this year, the Chamber launched a new Economic Recovery Task Force made up of representatives from the business community, arts and culture community, City of Oceanside, Visit Oceanside and MainStreet Oceanside.
At its July meeting, the Task Force focused on the impacts of criminal behavior by the transient population. Businesses and customers are increasingly impacted by vandalism and violent behavior. The Task Force is working on developing advocacy points related to public safety in order to support and encourage City efforts to mitigate the problem.
The Chamber also volunteered with the CA Office of Emergency Services to serve as a distribution point for free N95 Masks for local businesses. So far the Chamber has distributed a total of 5,000 masks to more than 20 businesses.
---
Public Policy/Business Advocacy
The Oceanside Chamber of Commerce signed on to numerous statewide coalition letters on business related legislation. The Chamber continues to serve as a vocal advocate for the Oceanside business community.
Sent letter to Governor in support of Oceanside's sportfishing and whale watching businesses. The California Air Resources Board has proposed costly and technically infeasible engine and emission control regulations. The proposed harbor craft regulations will disproportionally impact commercial passenger sportfishing boats who will have to comply beginning January 2023 instead of after the lifespan of existing boats or engines have expired. The Chamber's letter requested that the Administration work with the sportfishing industry to develop air quality regulations that are economically feasible, take into account existing technology and does not put the safety of passengers and crew at risk.

Opposed

AB 257

which will establish an unelected council to create workplace policy in quick-serve and fast-casual restaurants with 30 or more locations nationwide. In doing so, the bill targets a sector of restaurants with the burden of duplicative regulations, creating dramatic inequities for these neighborhood business owners.

Opposed

SB 410

because it would deny policymakers, the regulated community, and the public access to critical analysis of the effects of proposed regulations on California's workplaces.