---
Chamber Partners
Emerald Partner

---
Platinum Partners


---
Silver Partners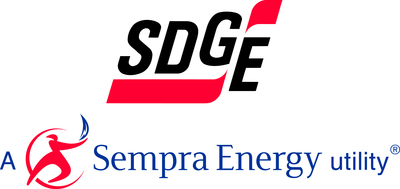 ---
Bronze Partners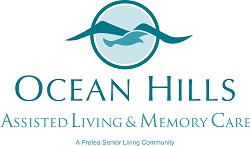 ---
Investors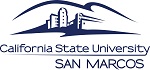 ---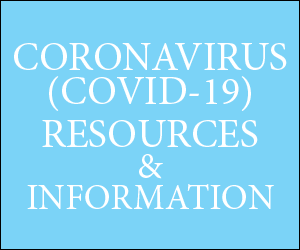 ---
---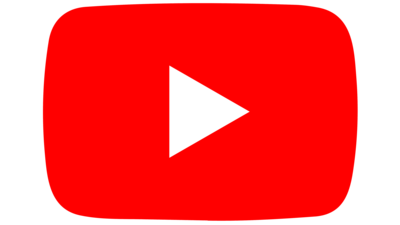 ---
Oceanside - Mission Grocery Outlet
---
---
---
4/22/2021
11:30 AM - 1:o0 PM
Joint Young Professionals LinkedIn Webinar: How to Build Up Your Online Professionalism
4/22/2021
4:00 PM - 5:30 PM
Virtual Thirsty Thursday with the San Fernando Valley Chamber of Commerce
5/4/2021
8:00 AM - 9:o0 AM
Virtual First Tuesday Coffee
5/6/2021
10:00 AM - 11:o0 AM
Virtual Oceanside Young Professionals Network Meeting
5/13/2021
8:00 AM - 9:o0 AM
Virtual Military Affairs Forum
5/21/2021
9:00 AM - 10:o0 AM
Virtual Social Media Workshop: Intro to Content Creation
---
Solis Team Oceanside City Clean-Up 2021
Save the Date! Staples Small Business Celebration
Courtyard by Marriott Blood Drive
Open this email in your web browser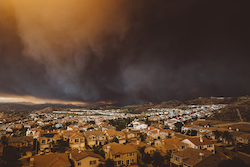 Adopted Wildfire Smoke Regulation Clarifies Employer Obligations
(Source: CalChamber)
With a new fire season approaching, has the California Division of Occupational Safety and Health (Cal/OSHA) developed additional regulations to address the hazards and mitigation of employee exposure to wildfire smoke? The emergency wildfire smoke regulations promulgated by Cal/OSHA and adopted by the Standards Board (OSHSB) on July 18, 2019, have been revised, adopted and approved by the Office of Administrative Law (OAL) as new Section 5141.1 of Title 8, the California Code of Regulations. More details.
---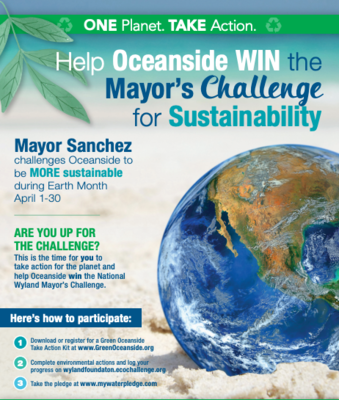 Pledge to Take Sustainable Actions this Earth Month
This Earth Month, Mayor Sanchez is challenging the Oceanside community to take action for the planet and help the City win the nationwide Mayor's Challenge competition. This annual contest measures sustainable actions within each City, and the winning cities receive prizes for their residents and funding for community improvement projects. Throughout the month of April, Oceanside residents can earn points for the City in the Challenge by pledging to take sustainable actions and logging their activities online. These easy-to-do activities can help form new habits and collectively make a difference in the quality of life for our community. Examples include neighborhood cleanups, home repairs, or simple lifestyle changes. Every action logged earns points for Oceanside and ultimately gets us one step closer to bringing home the coveted first place title! Participating residents will also be entered to receive prizes from the Wyland Foundation, such as money towards utility payments! More details. Download Mayor's Challenge Flyer to share.
---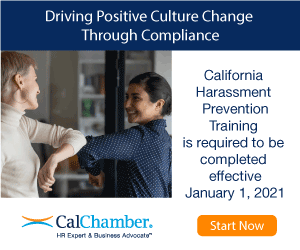 Mandatory Sexual Harassment Prevention Training Available for Discounted Price through the Oceanside Chamber
California law requires all employers with five or more employees to provide sexual harassment prevention training to all employees by January 1, 2021, and then every two years. This mandatory training for supervisors (two hours) and nonsupervisory employees (one hour) must also take place within six months of hire or promotion and again every two years. (Taking these individual-learner courses in a group setting will not satisfy the state requirements.) The Oceanside Chamber of Commerce has partnered with CalChamber to offer a 20% discount for online Employee Harassment Prevention Training, and online Manager/Supervisor Harassment Prevention Training. CalChamber makes it easy to train all your employees and managers to meet your California compliance obligations. More details.
---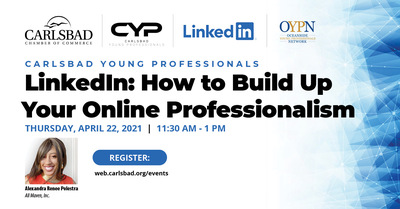 Tomorrow! Joint Young Professionals LinkedIn Webinar: How to Build Up Your Online Professionalism
Thursday, April 22, 2021
11:30 AM - 1:00 PM
Online Event via Zoom
The Carlsbad and Oceanside Young Professionals have teamed up for a "LinkedIn Webinar: How to Build Up Your Online Professionalism"!
About the Speaker:
Alexandra Renée Poelstra, THE MAVEN of ALL MAVEN, where I craft marvelous businesses and brands for extraordinary visionaries, while helping organizations conquer whatever is keeping them from maximum potential, efficiency, impact and profit, with less headaches and more headway. Need guidance? Just #findTHEMAVEN. Register here!
---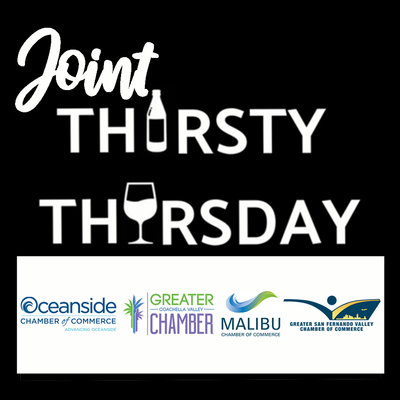 Tomorrow! Virtual Thirsty Thursday with the Greater San Fernando Valley, Coachella Valley and Malibu Chambers
Thursday, April 22, 2021
4:00 PM - 5:30 PM
Online Event via Zoom
The Oceanside Chamber has partnered with the Greater San Fernando Valley, Coachella Valley and Malibu Chambers for another Joint Thirsty Thursday Networking Event! Grab your favorite drink and join us Thursday, April 22nd from 4 PM to 5:30 PM for a special virtual networking happy hour. Conducted in a speed networking format, we look forward to connecting you with other professionals not only in North County, but all the way up into the LA area! This is a great opportunity to meet some new people while maintaining a safe social distance, and is a very popular event hosted through the Greater San Fernando Valley Chamber. This event is only open to Chamber members, and you must register prior to the event. More details and registration.
---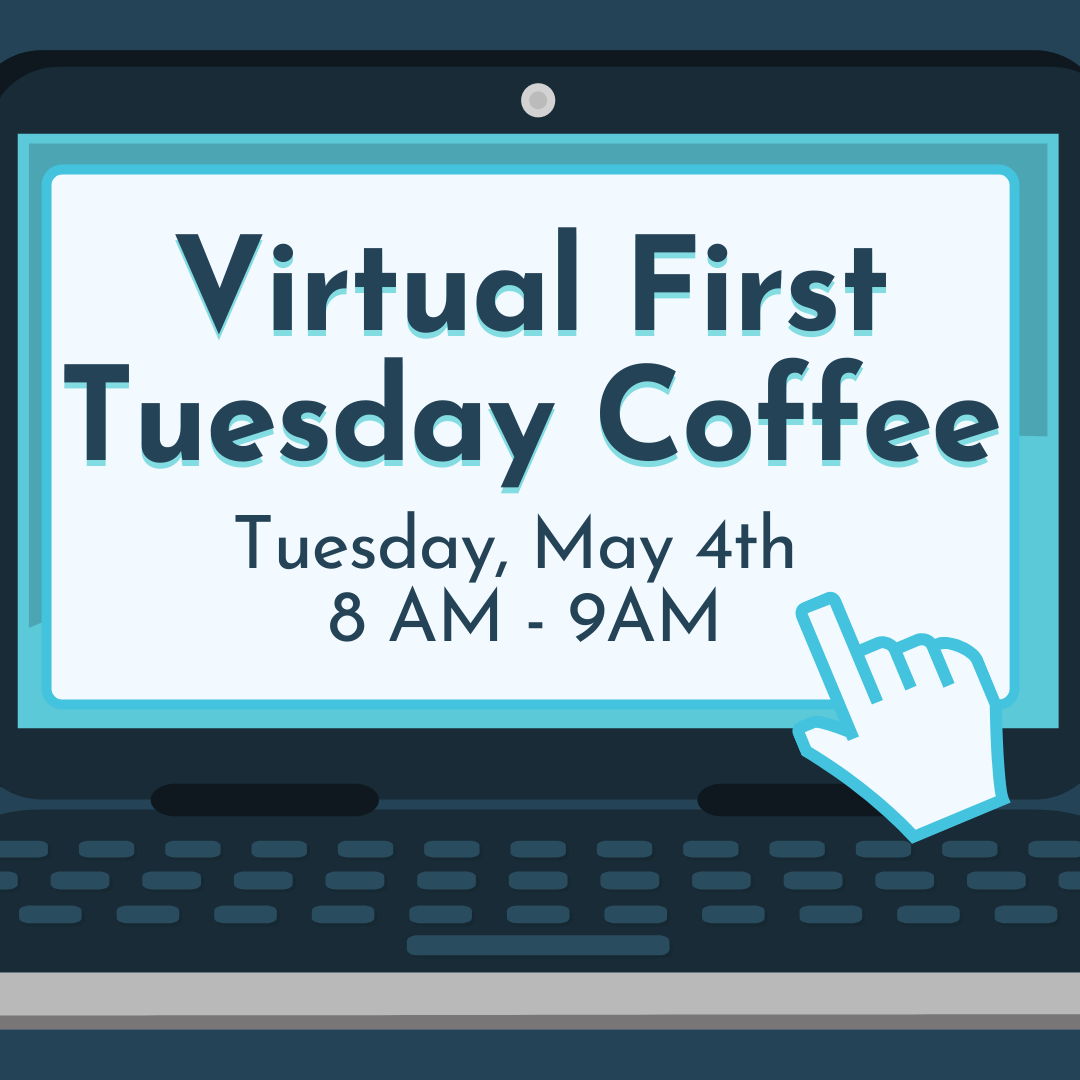 Meet Oceanside's Business and Community Members at Our Virtual First Tuesday Coffee
Tuesday, May 4, 2021
8:00 AM - 9:00 AM PST
Online Event via Zoom
Log into the Oceanside Chamber's Virtual First Tuesday Coffee Event. Connect with like-minded businesses over coffee, tea, or whatever your fix is on-the-go! Attendees will have the chance to give a 1-minute introduction followed by brief breakout room sessions. You will also have access to a participant list to stay connected after the event. The event is powered by Zoom and instructions will be sent via email after you register. This event is free to Oceanside Chamber members and $20 for prospective members. Online registration is required. Not a member? Please contact Margery Benkaci, Business Development Specialist, for information on how to attend the event. For all other questions, please contact our Communications and Outreach Coordinator, Hana Gilbert. More details and registration.
---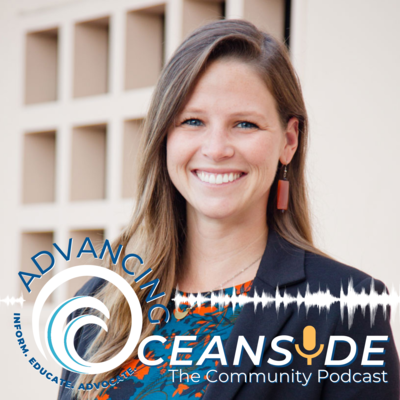 21. Chamber Board Chair, Haley Wonsley, on Leadership, Embracing Change & the Future of North County
The Advancing Oceanside Podcast is back with Haley Wonsley! Haley is a Senior Account Manager at Intesa Communications Group, and is also currently serving as the Oceanside Chamber's 2021 Board Chair! Haley is just an incredible woman and a great leader who is passionate about creating the best future for North County and is so happy to call Oceanside home. During the interview, Haley touches on what it's like to be a young female leader, shares what keeps her motivated, encourages listeners to surround themselves with those who uplift you and just packs so much knowledge and inspiration into this 20-minutes segment. Watch full interview. Listen on Apple Podcasts! Listen on Spotify!
---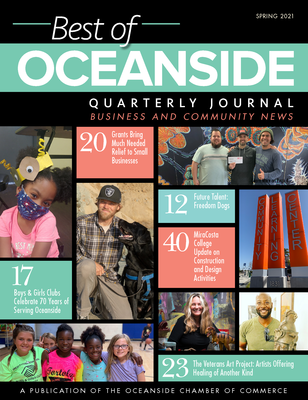 Read the Spring 2021 Edition of the Chamber's Quarterly Business Journal - A Focus on the Future of Oceanside
The spring edition of the Oceanside Chamber's Quarterly Business Journal is here! This edition features the Chamber's outlook for the future of Oceanside as we move towards full economic recovery. Learn more various economic developments here in Oceanside and help the community celebrate some exciting anniversaries including the Boys & Girls Clubs of Oceanside's 70th! As always, the publication features member spotlights including the Oceanside Museum of Art, KOCT, Freedom Dogs, Hydranautics and more. Read the full publication.
---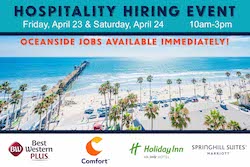 Oceanside Hospitality Hiring Event
Various Locations
Friday and Saturday. April 23 - 24, 2021
10 AM - 3 PM
Oceanside is hiring for hospitality. This is your chance to hand over your resume in person and meet directly with decision makers. Be dressed to impress and ready to give your best interview! See participating hotels and available positions on Visit Oceanside's website. More details.
---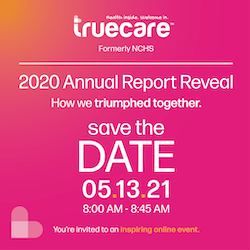 TrueCare 2020 Annual Report Revealed
Thursday, May 13, 2021
8:00 AM – 8:45 AM
Online Event
Save the Date! Join TrueCare on May 13th for an inspiring Annual Report online event as they share their triumphs from the last 50 years. Then learn how they are changing healthcare in North County going forward in 2021 and for the next 50 years. More details and registration.

---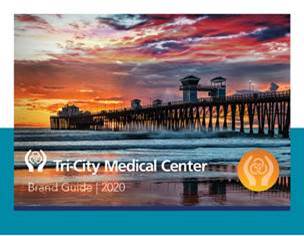 Tri-City Medical Center's Community Outreach and Engagement Efforts Honored
(Source: The Vista Press)
Tri-City Medical Center is proud to be honored with 18 awards from the Health Care Communicators of Southern California for its community outreach and public engagement efforts. Each year, The Finest Awards recognize the best health care marketing and communications teams, but this year's awards were especially meaningful for recognizing Tri-City Medical Center's dedication to going above and beyond to inform and guide the community during the COVID-19 pandemic. More details.
---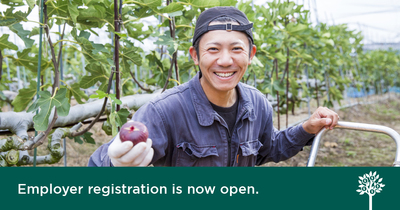 CalSavers Deadline Approaching
Eligible employers with more than 50 employees must register by June 30, 2021
State law now requires all businesses with five or more employees to participate in CalSavers if they do not offer a retirement savings plan from the private market. Eligible employers must register for CalSavers by their state required deadline, which vary by employer size. The deadline for employers with more than 50 employees is June 30, 2021 and June 30, 2022 for employers with five or more employees. The registration deadline for employers with more than 100 employees passed on September 30, 2020 (extended from June 30, 2020). Eligible employers who have not yet registered should do so as soon as possible to avoid penalties. Eligible employers can register any time before their deadline. More details.
---

Beyond the Blueprint for a Safer Economy
As we reach 20 million vaccines administered and COVID-19 case rates and hospitalizations have stabilized, California is looking to move beyond the Blueprint for a Safer Economy to fully reopening our economy. On June 15, all industries across the state can return to usual operations with common-sense risk reduction measures such as masking and vaccinations. We will only progress to this stage if we continue to stay vigilant, keep wearing our masks and getting vaccinated. The state will monitor hospitalization rates, vaccine access, and vaccine efficacy against variants with the option to revisit the June 15 date if needed. More details.
---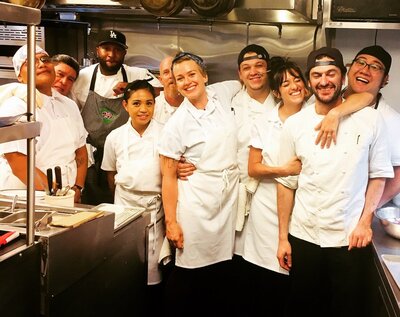 Resilience Fund: Grants for Small Restaurants
Restaurants Care, along with many corporate donors including SDG&E, is funding the Restaurants Care Resilience Fund which provides cash grants to support small restaurants and employees. Currently, 8 counties across California are eligible, including San Diego County. San Diego County businesses that have less than 50 employees, lost 20% of revenue (2019-2020), and are still open, can apply for $2,000 grants. Applications will open April 11th- 18th. A 20-minute webinar will be hosted on April 7th at 10 am for instructions on how to apply. A Spanish webinar will also be held on April 8th at 10 am. Each webinar will cover eligibility requirements, the application process, as well as take questions. More details.
---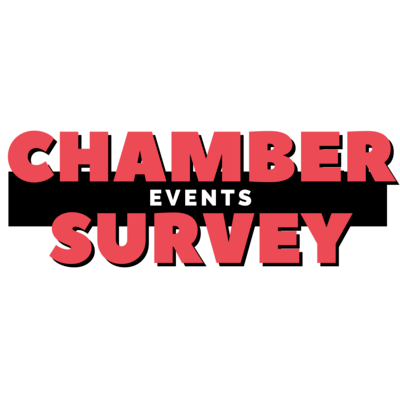 Oceanside Chamber Events Survey – What Works Best for You?
With San Diego County's move into the orange tier, the Oceanside Chamber is looking to begin hosting some small in-person networking events. We are asking for feedback from the community regarding the interest in attending in-person events or continuing with the virtual format. Our goal is to provide both in-person and virtual events in a hybrid style. Take survey.