---
Chamber Partners
Emerald Partners
---
Platinum Partners

---
Silver Partners

---
Bronze Partners




---
Investors
---
---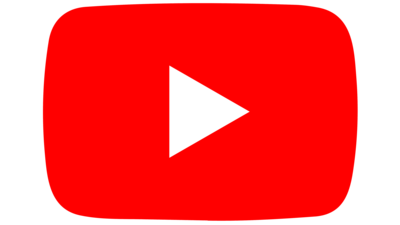 ---
---
---
Employers and Job Seekers
---
4/07/2022
8:00 AM - 9:30 AM
Emerging Issues Forum: Federal Legislative Update with the US Chamber of Commerce
4/07/2022
12:00 PM - 1:00 PM
Oceanside Young Professionals Network Meeting
4/12/2022
8:00 AM - 9:00 AM
Second Tuesday Coffee
4/13/2022
5:00 PM - 7:00 PM
Business Mixer with the Vista Chamber of Commerce
4/19/2022
7:45 AM - 9:05 AM
Rising Star Student Recognition Breakfast
4/25/2022
11:00 AM - 2:00 PM
Excellence RE Real Estate Ribbon Cutting
4/28/2022
5:00 PM - 7:00 PM
Meet the City of Oceanside
---
Pure Water Oceanside Makes History as First Water Reuse Project to Come Online in San Diego County
MiraCosta College Congratulates Jack Kent Cooke Foundation Scholarship Semifinalists
TrueCare Awarded Conrad Prebys Foundation a $200,000 grant for HealthCare Access
Scripps Memorial Hospital La Jolla Elevated to Level 1 Trauma Center
Open this email in your web browser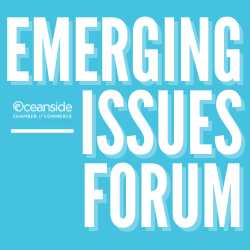 Emerging Issues Forum: Federal Legislative Update with U.S. Chamber of Commerce Tomorrow!

Oceanside Chamber
928 North Coast Highway
Oceanside, CA 92054
Join us at the Chamber's April 7th Emerging Issues Forum for our annual Federal legislative update. Jennings Imel, Vice President, Western Region U.S. Chamber of Commerce will be our presenter. We will also have updates from our various legislative representatives. More details and registrations.
---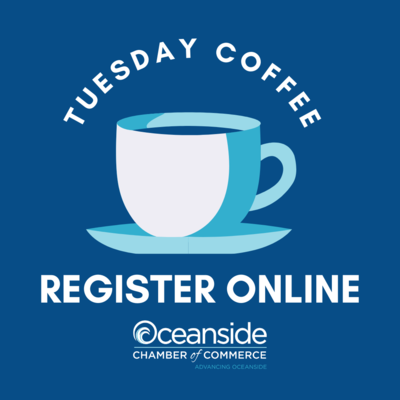 Meet the Oceanside Business Community at April's Second Tuesday Coffee Next Week

Oceanside Chamber
928 N Coast Hwy.
Oceanside, CA 92054
The Oceanside Chamber has shifted the monthly First Tuesday Coffee to the Second Tuesday Coffee! We invite you back to our conference room on Tuesday, April 4th from 8 AM - 9 AM. Second Tuesday Coffee has been a great opportunity for Oceanside Chamber members to connect with other businesses in North County. Attendees will have a chance to give a 1-minute introduction and will have access to a participant list to stay connected after the event. Be sure to bring your business cards! This event is free to Oceanside Chamber members and $20 for prospective members. Coffee and light refreshments will be provided. More details and registration.
---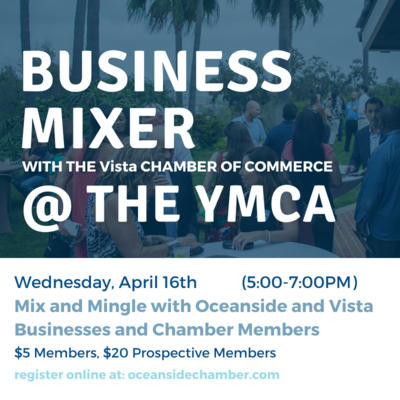 Joint Business Mixer with the Vista Chamber of Commerce Next Week

YMCA - Joe and Mary Mottino Family
4701 Mesa Dr.
Oceanside, CA 92056
Join us for a joint Business Mixer with the Vista Chamber of Commerce at the Joe and Mary Mottino Family YMCA! Not only will you be able to mingle with Oceanside Chamber Members but also with Vista Chamber Members for double the networking. The event is $5 for Vista and Oceanside Chamber Members and $20 for Non-Members. More details and registration.
---


William A. Wagner Aquatic Center Conference Room and Patio
3306 Senior Center Drive
Oceanside, CA 92056
Join us April 28th from 5 PM - 7 PM for the annual Meet the City Reception! This event gives Oceanside Chamber members and guests the opportunity to connect with local elected officials, City of Oceanside staff members, other businesses, and community leaders. The Meet the City of Oceanside event includes appetizers and a no-host bar. This indoor/outdoor event will be held at the new El Corazon Aquatic Center. Attendees can enjoy both the conference center and the outdoor patio. The cost is $55 for Chamber members, and $95 for non-members. More details and registration.
---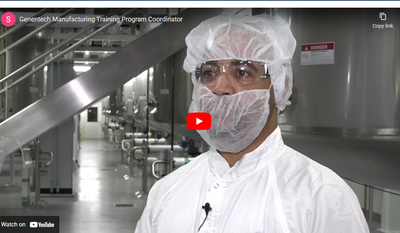 The Oceanside Chamber can Help Develop Your Employment Pipeline
SOCALWorkforce.org is a collaborative program between education and industry created by Tri-City Medical Center, the San Diego North Economic Development Council and Carlsbad, Oceanside and Vista Chambers of Commerce. The vision is to give middle school, high school, post-secondary students and transitioning adults an opportunity to gain insights into career pathways, while allowing businesses and local organizations to participate in these students' career exploration. To learn how to feature your career opportunities on this site, contact Victoria Carlborg at victoria@oceansidechamber.com. View SOCAL Business Packages.
---


El Camino Country Club
3202 Vista Way
Oceanside, CA 92056
The Oceanside Chamber's monthly Rising Star Breakfast will be held Tuesday, April 19th from 7:45 AM - 9 AM. The Oceanside Chamber's Rising Star Program aims to champion students that have overcome significant challenges in their life, but have managed to keep, or get back on track, with their education. The Chamber will honor one high school senior each month from each of our area high schools at a breakfast event. More details and registration.
---


Excellence RE Real Estate
4760 Oceanside Blvd., Ste. B3
Oceanside, CA 92056
Excellence RE Real Estate invites you to celebrate their grand opening on Monday, April 25th from 11 AM - 2 PM. Refreshments will be provided, so stop by and check them out! Excellence RE Real Estate, Oceanside, California is part of a network comprised of over 70 offices in California with 760+ agents and broker associates. Excellence RE Real Estate has recently expanded outside of California, including offices in El Salvador, Mexico as well as Las Vegas, Nevada. More details and registration.
---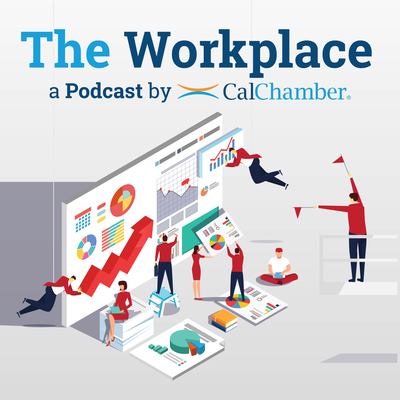 The Workplace Podcast: Important HR Bills to Watch This Year
(Source: CalChamber)
In this episode of The Workplace, CalChamber employment law expert Matthew Roberts and CalChamber policy advocate Ashley Hoffman discuss three job killer bills under consideration in the California Legislature: SB 1044 (Durazo; D-Los Angeles), AB 2182 (Wicks; D-Oakland) and SB 1162 (Limón; D-Goleta). More details.
---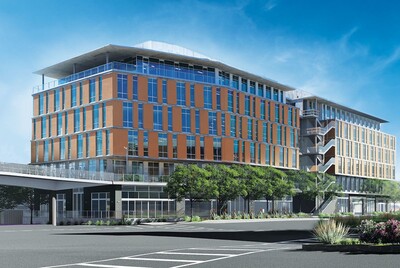 You're Invited to CSUSM's Extended Learning Open House
Thursday, April 5, 2022
4:00 PM - 6:00 PM
Cal State San Marcos
288 Campus Way, Suite 102
San Marcos, CA 92078
CSUSM welcomes you to join their Extended Learning for a spring semester open house. You are invited to tour their interactive learning spaces and talk to their ambassadors about the creative collaborations and teaching methods for students at all stages of life in the Extended Learning Building at Cal State San Marcos. More details and registration.
---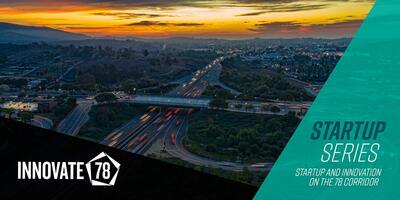 You're Invited Startup and Innovation on the 78
Thursday, April 7, 2022
5:30 PM - 7:30 PM
Cal State San Marcos
288 Campus Way, Suite 102
San Marcos, CA 92078
The landscape for startup fundraising has fundamentally changed over the past two years. San Diego's angel investor ecosystem is richer than ever, and the success of a variety of unicorn startups has sparked the interest of venture capital firms beyond the region's traditional startup industries, such as biotechnology and software. Join Innovate78 for the return of in-person Startup Innovate78 programing as we hear from a panel of founders and funders about:
Lessons learned in raising first and subsequent rounds of capital

Unique value propositions that founders look for when searching for successful companies

Advice on lessons learned from first-time founders and how founders can stand out

Best practices on leveraging local community to thrive within the local startup landscape
More details and registration.
---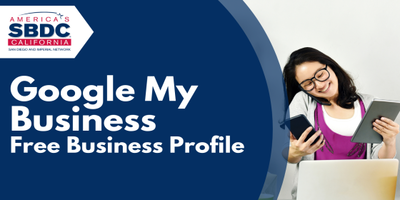 Google My Business - Free Business Profile
Wednesday, April 13, 2022
4:00 PM - 5:30 PM
Online Event hosted by the SBDC
Showing up when customers are searching online is more important than ever. Ensure customers can find accurate, updated information about your local business on Google Search and Google Maps, no matter which device they use. In this workshop, you'll learn how to create and manage a Google business profile from start to finish! More details and registration.
---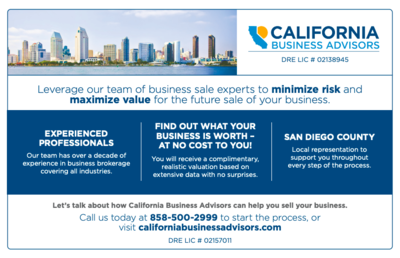 California Business Advisors Providing Insight on Selling Your Business
There's never been a better time to sell your business. 2022 is a Seller's Market for many reasons including: 1. Buyer activity is high. COVID 19 has created a backlog of buyers, which is driving demand for businesses in most industries. 2. Businesses are selling at a premium. We are seeing multiple, above asking price offers. The time to sell is now, before 1. Interest rates rise and buying power falls. 2. The Small Business Administration (SBA) down payment requirements increase and capacity to guarantee loans decreases. California Business Advisors can help you sell your business now or down the road. They are offering free Value Range Assessments so you can find out what your business is worth. We also assist our clients in preparing for the future sale of their business by walking you through our proprietary Value Driver training to ensure the HIGHEST possible sale price. Call or email Cristianna Coleman for more details at 858-500-2999. More details.
---

You're Invited to San Diego Food Bank's Chefs, Cork & Craft Gala
Saturday, April 23, 2022
6:00 PM - 11:00 PM
San Diego Food Bank Warehouse
9850 Distribution Avenue
San Diego, CA 92121
On Saturday, April 23, 2022, the Jacobs & Cushman San Diego Food Bank will host our 10th annual Chefs, Cork & Craft Gala outside, under the stars, on the grounds of the San Diego Food Bank's 90,000-square-foot warehouse facility in Miramar, which will serve as the canvas and backdrop for a uniquely inspiring evening. The grounds of our one-of-a-kind venue will be transformed for an outdoor epicurean dining experience created by a collaboration of San Diego's most celebrated chefs. A dozen of San Diego's best-known chefs will be hosting 1-2 tables at the event, and will be cooking a unique, multi-course meal on site for their table guests. The evening will be filled with live and silent auctions, an open bar, exciting live musical entertainment and a moving tribute to our partners, those we serve, and our mission history. More details and registration.
---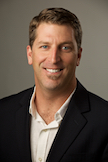 MiraCosta College Technology Career Institute Hites Chris Ing, M.A., C.E.M., As Part of $3.5M Program and Curriculum Expansion
State Funding Allows for 50% Tuition Reduction for Many High-Demand, Technology-Focused Career Programs
MiraCosta College Technology Career Institute (TCI) is excited to announce it has recruited Chris Ing to facilitate a state pilot program for California community colleges. The $3.5 million dollar funding from California Assembly Bill AB132 is designed to pay students during their internship with local businesses that partner with the College's career institute. More details. Internship Guide.
---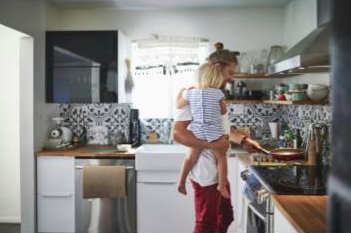 Need Help with Your Energy Bill?
(Source: SDG&E)
SDG&E recognizes that this is still a challenging time for many customers and wants to help. Check out these energy assistance programs. More details.