---
Chamber Partners
Emerald Partners
---
Platinum Partners

---
Silver Partners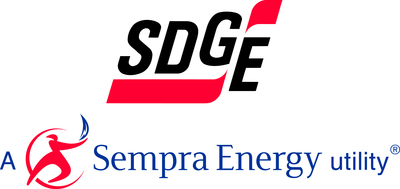 ---
Bronze Partners




---
Investors
---
---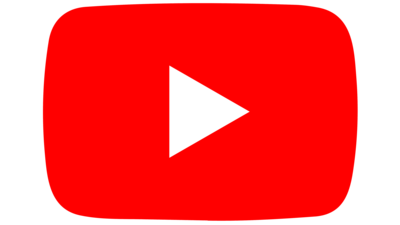 ---
---
---
Employers and Job Seekers
---
2/03/2022
8:00 AM - 9:30 AM
Emerging Issues Forum: Update from San Diego Rescue Mission
2/03/2022
5:00 PM - 7:00 PM
Oceanside Young Professionals Meetup at Solis Team Realty
2/08/2022
8:00 AM - 9:o0 AM
Second Tuesday Coffee
2/10/2022
12:00 PM - 1:00 PM
Oceanside Young Professionals Network Meeting
2/15/2022
7:45 AM - 9:00 AM
Rising Star Student Recognition Breakfast
2/16/2022
5:00 PM - 7:00 PM
Joint Business Mixer with the Carlsbad Chamber of Commerce
---
Scripps Health Modeling Predicts Return to Pre-Surge COVID-19 Hospitalization Levels by Early March
Oceanside Harbor to Install "Love Lock" Sculpture
Shilpa Edlabadkar Promoted to Senior Vice President/Chief Financial Officer at Frontwave Credit Union
Law School Relocates to Oceanside, Providing North County Residents Access to Legal Education
Open this email in your web browser


Oceanside Chamber of Commerce
928 North Coast Highway
Oceanside, CA 92054
Join us at the Chamber's February 3rd Emerging Issues Forum for an update on the planned Oceanside homeless shelter to be operated by San Diego Rescue Mission. Donny Dee, President and CEO of San Diego Rescue Mission will share his vision and plans for the shelter. We will also have updates from our various legislative representatives. More details and registration.
---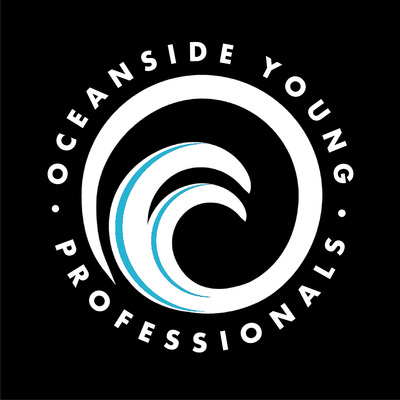 Register Now for OYP'S Meetup Tomorrow - Free Woodfired Pizza and Friends!
Thursday, February 3, 2022
5:00 PM - 7:00 PM
Solis Team Real Estate - Mike and Jessica Solis
206 N Freeman St.
Oceanside, CA 92054
The Oceanside Young Professionals Network is excited to announce the first OYP meetup of 2022! We're inviting all young professionals to Solis Team Realty, located at 206 N Freeman St, Oceanside, CA 92054, on Thursday, February 3rd from 5 PM to 7 PM for some woodfired fun! The team at Solis will be firing up the pizza oven and providing drinks for all attendees. The event is free to attend as the potential for future connections is simply priceless! Please register prior to attending. The Oceanside Young Professionals Network is open to all YP"s across North County, not just Oceanside Chamber members. So, please, tell a friend, invite a coworker, bring your neighbor! The more the merrier! More details and registration.
---


Oceanside Chamber of Commerce
928 N Coast Hwy.
Oceanside, CA 92054
The Oceanside Chamber has shifted the monthly First Tuesday Coffee to the Second Tuesday Coffee! We invite you back to our conference room on Tuesday, February 8th from 8 AM - 9 AM. Second Tuesday Coffee has been a great opportunity for Oceanside Chamber members to connect with other businesses in North County. Attendees will have a chance to give a 1-minute introduction and will have access to a participant list to stay connected after the event. Be sure to bring your business cards! This event is free to Oceanside Chamber members and $20 for prospective members. Space is limited to 24 attendees and online registration is required. Coffee and light refreshments will be provided. More details and registration.
---


El Camino Country Club
3202 Vista Way
Oceanside, CA 92056
The Oceanside Chamber's monthly Rising Star Breakfast will be held Tuesday, February 15th from 7:45 AM - 9 AM. The Oceanside Chamber's Rising Star Program aims to champion students that have overcome significant challenges in their life, but have managed to keep, or get back on track, with their education. The Chamber will honor one high school senior each month from each of our area high schools at a breakfast event. Rising Star Breakfasts are open to all educators, family members of students being honored, Chamber Board Members, business leaders, community members and event sponsors. All donations to the Rising Star program are tax deductible through the Oceanside Chamber Foundation, a 501(c)(3). Tickets are $25 for Chamber members and $40 for prospective members. More details and registration.
---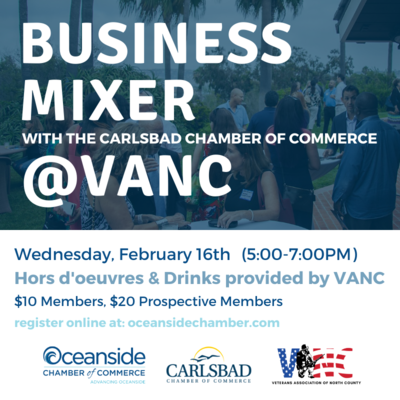 Make Valuable Business Connections at the Chamber's First Business Mixer of 2022 - Joint Mixer with the Carlsbad Chamber

Veterans Association of North County (VANC)
1617 Mission Ave.
Oceanside, CA 92058
You're invited to join us for a joint Business Mixer with the Carlsbad Chamber of Commerce. We're excited to host our first mixer of 2022 at the Veterans Association of North County (1617 Mission Ave. Oceanside, CA 92058) on Wednesday, February 16th from 5:00 PM - 7:00 PM. This event provides guests the unique opportunity to socialize with business owners and community members located in both Oceanside and Carlsbad. Two chambers means twice as many connections and double the fun! Heavy hors d'oeuvres and drinks will be provided courteous of VANC's exceptional chef. Tickets are $10 for Oceanside and Carlsbad Chamber members and $20 for prospective members. Please register for the event prior to attending. More details and registration.
---
Best of Oceanside Magazine Spotlight - From A "Cultural Desert" To A Thriving Arts Community
by Maria Mingalone, Executive Director, Oceanside Museum of Art
The City of Oceanside was going through redevelopment in the 1980s and 90s battling an image of notoriety. Some citizens remember Oceanside being described by the local media as a cultural desert. Hoping to make the downtown more attractive for residents and local business, city leadership challenged a group of citizens to create a cultural arts center as part of the area's redevelopment. The idea was the brainchild of then three term mayor, Larry Bagley, who believed that the arts are an essential facet of civic life. Mayor Bagley proposed that "the residents desperately needed something for themselves." Read full feature.
---

SBA Administrator Guzman Announces New Pilot Program to Bolster Cybersecurity Infrastructure of Emerging Small Businesses
Administrator Isabella Casillas Guzman, head of the U.S. Small Business Administration (SBA), announced $3 million in new funding for state governments to help emerging small businesses across America develop their cybersecurity infrastructure – a priority of the Biden-Harris Administration, outlined in the President's Bipartisan Infrastructure Law (BIL). As part of the Cybersecurity for Small Business Pilot Program, through the Office of Entrepreneurial Development, state governments are eligible to compete for grants that will help deliver cybersecurity assistance to nascent and start-up business owners. Applications will be accepted from January 26, 2022, through March 3, 2022. More details.
---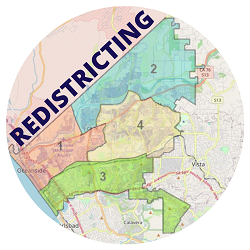 Join the City of Oceanside in the 2022 Redistricting Process
(Source: City of Oceanside)
The City of Oceanside has begun the redistricting process based on the 2020 U.S. Census data, and in accordance with California Elections Code. Four Public Hearings will be conducted during this process. In addition, four Community Outreach Meetings will be hosted to receive your input on the composition of Council Districts. Zoom participation will be available for all four community outreach meetings, as well as translation services in Spanish. To learn more about this process, please visit the City website. For questions, please email redistricting@oceansideca.org or call (760) 435-3001. More details.
---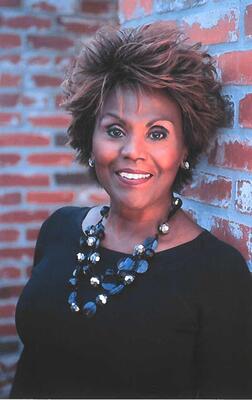 2022 MLK Community Service Award Recipient Announced
(Source: City of Oceanside)
Each year, the City of Oceanside recognizes and honors a resident of Oceanside or Camp Pendleton who exemplifies the ideals and teachings of Dr. Martin Luther King, Jr., and who has served our community through volunteer activities over a long period of time. Ms. Robbie Hass was named the 2022 recipient of the City of Oceanside Martin Luther King, Jr. Community Service Award at the annual commemoration celebration hosted by the North San Diego County Branch of the NAACP on January 17, 2022. More details.
---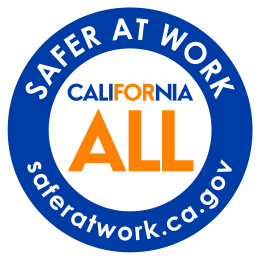 SDNEDC Supports New State Effort to Help Business with COVID-19 Regulations
(Source: San Diego North Economic Development Council)
SDNEDC recently received a grant to help spread the word out about a new Employer Portal, allowing California employers to quickly find up-to-date state and local county COVID-19 guidance by business industry and geography. Built by the California Labor & Workforce Development Agency, once users answer a few questions about a business, the site will generate a tailored "road map" of relevant information, links to resources specific for each business, and information about employee benefits, paid sick leave and immediate steps to take in the event of a COVID-19 case at work. The portal can be accessed at SaferAtWork.Ca.Gov.
---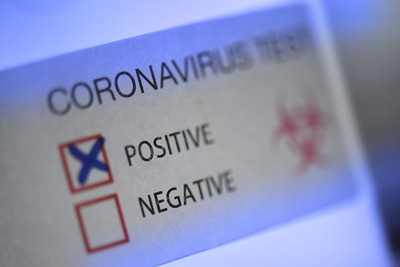 What Am I Required to Do When an Employee Tests Positive for COVID?
(Source: CalChamber)
Notify employees and employers of subcontracted employees who were on the same worksite as the worker diagnosed with COVID-19 during the infectious period in writing within one business day of the notice of potential exposure.
As Labor Code Section 6409.6 (a)(1) states: "Provide a written notice to all employees, and the employers of subcontracted employees, who were on the premises at the same worksite as the qualifying individual within the infectious period that they may have been exposed to COVID-19 in a manner the employer normally uses to communicate employment-related information. Written notice may include, but is not limited to, personal service, email, or text message if it can reasonably be anticipated to be received by the employee within one business day of sending and shall be in both English and the language understood by the majority of the employees." More details.
---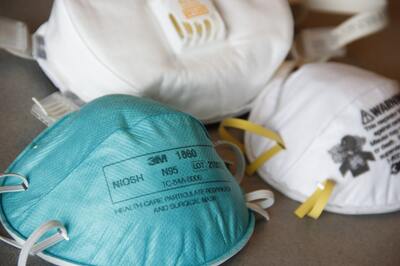 Free N95 Masks Available for Businesses
Part of the latest Cal/OSHA update requires employers to provide respirators / N95 masks for unvaccinated workers upon request. The Chamber is partnering with CA Office of Emergency Services and has signed on as a distribution center for businesses that would like to pick up a supply of the masks. The masks are free to local businesses on a first-come first-served basis. If you are interested in picking up a supply for your business please email Gwen Bryson at Gwen@OceansideChamber.com or call 760-722-1534.