---
Chamber Partners
Emerald Partner
---
Platinum Partners


---
Silver Partners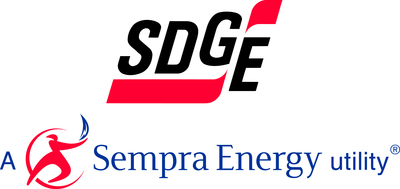 ---
Bronze Partners




---
Investors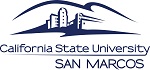 ---
---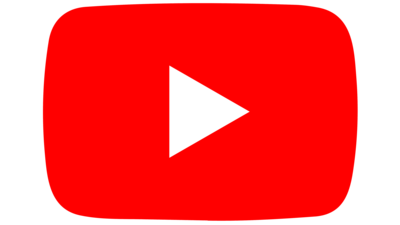 ---
---
Quality Lock and Security Services, Inc.
---
*NEW*
---
12/04/2021
8:00 AM - 9:30 AM
Emerging Issues Forum: Oceanside's Economic Development Update
12/04/2021
12:00 PM - 1:o0 PM
Oceanside Young Professional Network Meeting
12/07/2021
7:45 AM - 9:o0 AM
Rising Star Breakfast
12/14/2021
8:00 AM - 9:o0 AM
Second Tuesday Coffee
---
MiraCosta College Honors All Servicemembers
Cox Communications Expands Internet Affordability Program to Help Close the Digital Divide
Sponsor a Wreath for Placement at a Military Cemetery
Frontwave Named Best Credit Union in San Diego Reader Poll Two Years Running
Early Education Provider Preventing Spread of COVID-19
Scripps Gives 1,500 COVID-19, Flu Shots at Del Mar Fairgrounds Vaccine Station on First Day of Operation
Open this email in your web browser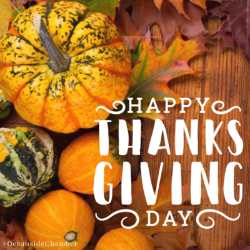 Happy Thanksgiving! Chamber Offices Closed for the Holiday!
November 25th - November 26th
The Chamber staff would like to extend our deepest gratitude towards our growing network of members, advertisers and neighboring organizations. We thank you for your individual investments and efforts that help us move forward in our vision of A Thriving and United Oceanside. You play an important role in our economic status and the overall quality of life in Oceanside! Our community has shown true resilience and we know the work we are doing now is bringing a brighter future for all. We hope tomorrow brings you delicious food and great company. Happy Thanksgiving from our Chamber family to yours!
---
Oceanside's Annual Economic Development
AM
Oceanside Chamber of Commerce
928 North Coast Highway
Oceanside, CA 92054
Join us at the Chamber's December 2nd Emerging Issues Forum for Oceanside's Annual Economic Development update. Oceanside's Economic Development Manager, Michelle Geller will provide an overview of recent and upcoming economic development activity in Oceanside. Please Note: The Forum has returned to meeting in person at the Chamber's office. We will also have updates from our various legislative representatives. More details and registration.
---


El Corazon Senior Center
3302 Senior Center Dr.
Oceanside, CA 92056
The Oceanside Chamber's monthly Rising Star Breakfast will be held Tuesday, December 7th from 7:45 AM - 9 AM. The Oceanside Chamber's Rising Star Program aims to champion students that have overcome significant challenges in their life, but have managed to keep, or get back on track, with their education. The Chamber will honor one high school senior each month from each of our area high schools at a breakfast event. Rising Star Breakfasts are open to all educators, family members of students being honored, Chamber Board Members, business leaders, community members and event sponsors. All donations to the Rising Star program are tax deductible through the Oceanside Chamber Foundation, a 501(c)(3). Tickets are $25 for Chamber members and $40 for prospective members. More details and registration.
---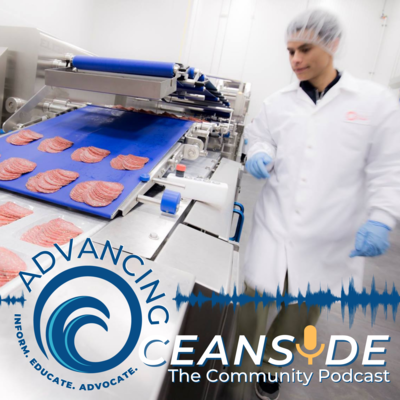 6. Made in Oceanside - Olli Salumeria, More Than Just Meats
Today on the Advancing Oceanside Podcast, we are so excited to have with us the owner of Olli Salumeria here in Oceanside. Olli Salumeria is a local salami manufacture specializing in slow-cured fine meats based on old family recipes handed down over four generations. Olli, originally from Rome, has created a company that is so much more than meats. During the interview you'll hear his incredible story and how he has created a company culture that excites his employees. He is passionate about what he does and treats his employees with the utmost respect. We are so blessed to have Olli here in Oceanside. Watch on YouTube. Listen on Apple Podcasts.Listen on Spotify.
---


Hello Betty Fish House
211 Mission Ave.
Oceanside, CA 92054
The Oceanside Young Professional Network (OYPN) is excited to bring back in-person meetings! This month the group will meet Thursday, December 2nd from 12:00 PM - 1:00 PM at Hello Betty Fish House! OYPN is vital to planning and executing events throughout Oceanside for young professionals to network with like-minded peers, engage in the community, and stay informed on local issues. Chamber members and non-members alike in this age group are encouraged to come to committee meetings and contribute to the program's development. Please register for the event prior to attending. The event is free to attend with the only cost being the price of your meal! More details and registration.
---


Oceanside Chamber of Commerce
928 N Coast Hwy.
Oceanside, CA 92054
We invite you back to our conference room on Tuesday, December 14th from 8 AM - 9 AM. Second Tuesday Coffee has been a great opportunity for Oceanside Chamber members to connect with other businesses in North County. Attendees will have a chance to give a 1-minute introduction and will have access to a participant list to stay connected after the event. Be sure to bring your business cards! This event is free to Oceanside Chamber members and $20 for prospective members. Space is limited to 24 attendees and online registration is required. Coffee and light refreshments will be provided. More details and registration.
---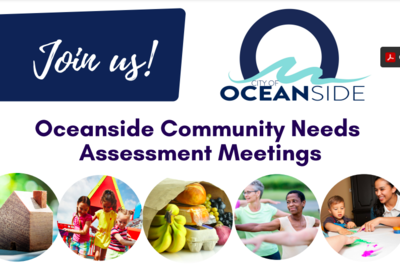 Oceanside Community Needs Assessment Meetings
As the City of Oceanside prepares to receive direct funding through the American Rescue Plan Act (ARPA), City leaders recognize the importance of engaging directly with residents to assess needs and explore how the funding can best align with local priorities. Meetings will be held throughout the City to hear from community members. Please join them at a meeting to provide your input!
Monday, November 29, 2021 at 3:00 p.m. VIRTUAL MEETING via Zoom
Thursday, December 9, 2021, at 7:00 p.m. at Bishop Recreation Center located at 5306 N. River Road
---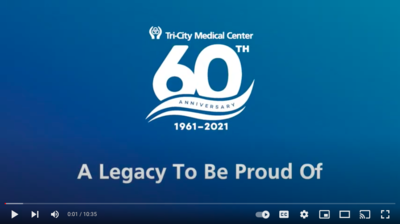 A Legacy To Be Proud Of | Tri-City Medical Center's 60th Anniversary Retrospective
Join us for a video retrospective of Tri-City Medical Center's first 60 years of commitment to the health and wellness of Carlsbad, Oceanside, Vista and our surrounding communities. Watch full video.
---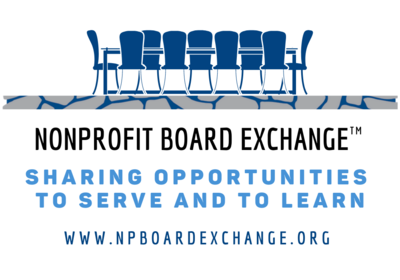 Nonprofit Board Exchange Sharing Opportunities to Serve and to Learn
Last month, with the support of over 13 community partners, Fieldstone Leadership Network San Diego launched the Nonprofit Board Exchange in hopes of expanding and equalizing opportunities for individuals to serve as nonprofit board members. The site also includes information on local educational offerings focused on board leadership. More details.
---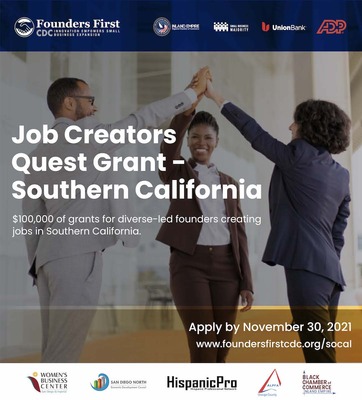 SoCal Job Creators Quest Grant - Fall 2021
(Deadline - November 30th)
Founders First CDC is awarding a total of $100,000 in FREE grants for 30 diverse-led businesses in Southern California to help them grow and scale. Will you be on one of them? As the leading non-profit business accelerator for diverse-led businesses in the U.S., Founders First CDC invites you to apply for a grant that you can use to grow your business (purchase, fix, or enhance equipment necessary or to help you manage your growth and scale for the future). More details.
---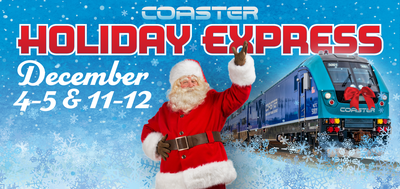 The COASTER Holiday Express is BACK and IN-PERSON!
Join the North County Transit District on December 4th, 5th, 11th, or 12th for a magical, in-person experience as we travel the coastline on the COASTER Holiday Express! Santa Claus and his merry carolers will join us for an hour of fun with songs, gifts and Santa wish list reading! Reserve your tickets!
---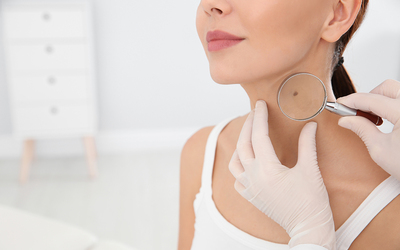 When Should I Get a Skin Cancer Screening?
(Source: Scripps Health)
Skin cancer is an ongoing health problem in the United States. More than two people die of skin cancer in the US every hour. One in five Americans will be diagnosed with some form of skin cancer in their lifetime. While skin cancer is the most common type of cancer, it is also one of the easiest to treat when detected early. More details.
---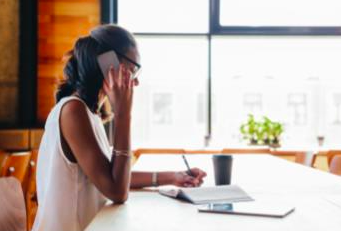 Winter Energy-Saving Tips for Small Businesses
(Source: SDG&E)
Did you know that as the season changes and the sun sets earlier in the day, there may be less renewable energy on the grid? This can result in your business relying more on electricity which can lead to changes in your energy bill. If you'd like to stay in control of your energy use, SDG&E has a few timely tips that can help you start saving now. More details.