Open this email in your web browser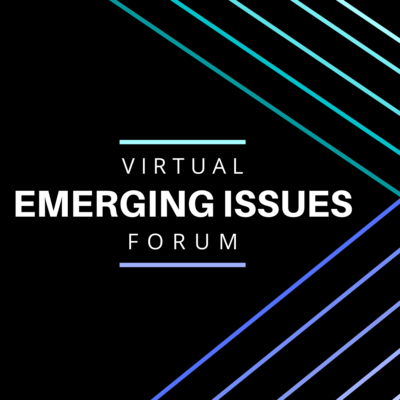 Tomorrow! Virtual Emerging Issues Forum to Provide a Federal Legislative Update from the U.S. Chamber
Thursday, April 1, 2021
8:00 AM - 9:30 AM PST
Online Event via Zoom
This month's Emerging Issues Forum will feature a federal legislative update from Jennings Imel, Executive Director, Western Region, U.S. Chamber of Commerce. Discussion items will include:
Overview of the American Rescue Plan

Updates on PPP extension and liability

Infrastructure

Immigration

U.S. Chamber efforts to incentive bipartisanship and build a governing middle
We will also have updates from our various legislative offices. This meeting is only open to Oceanside Chamber members, and Zoom credentials will be sent following registration. More details and registration.
---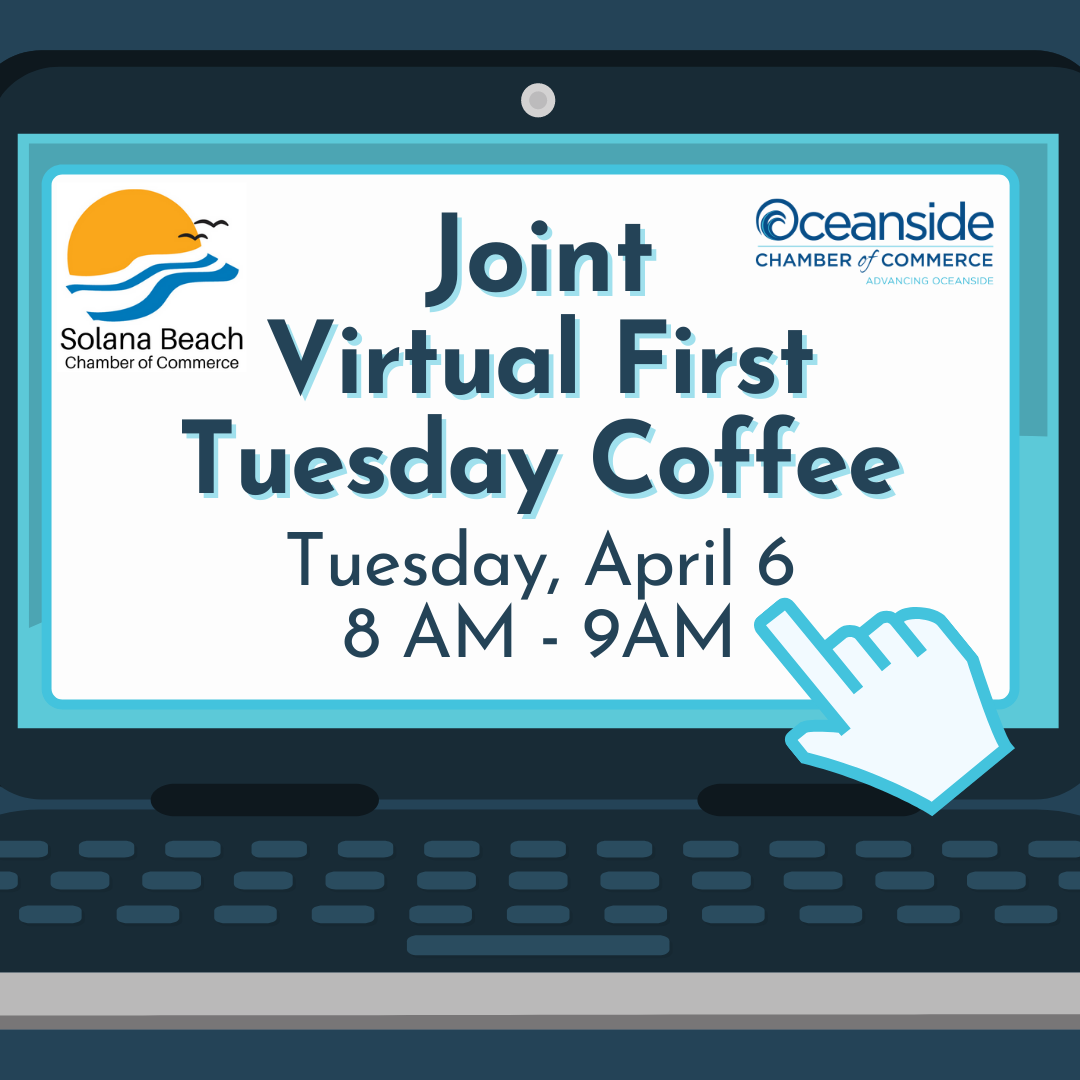 Next Tuesday! Joint Virtual First Tuesday Coffee with the Solana Beach Chamber of Commerce
Tuesday, April 6, 2021
8:00 AM - 9:00 AM
Online Event via Zoom
For April's Virtual First Tuesday Coffee, we're teaming up with the Solana Beach Chamber of Commerce to expand our monthly networking meeting. Attendees will have a chance to meet not only with business and community members in North County, but all along the coast! Networking will be conducted in breakout rooms, giving attendees an ample amount of time to meet with everyone on the call! The event is powered by Zoom and login instructions will be sent via email after you register. This event is free for Oceanside and Solana Beach Chamber members. Online registration is required. More details and registration.
---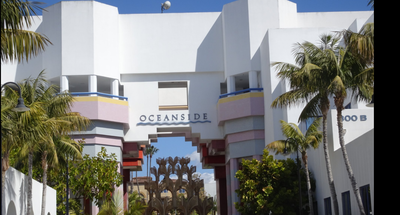 Urge Oceanside City Council to Take Action on the Homelessness Crisis!
At the April 7th meeting of the Oceanside City Council, Councilmembers will consider a hotel/motel voucher program and anti-camping ordinances. The voucher program offers a viable, short-term solution to sheltering our homeless population until a permanent shelter can be put in place. Additionally, the ordinances give our public safety officials more options to address a growing problem. We have reached a critical juncture; it is time to implement the tools needed to provide more humane, long-term solutions for our homeless while providing a safer, cleaner, and healthier community for our residents and businesses who are also trying to live and thrive.
It is critical that you take this opportunity to reach out to Mayor Sanchez and the City Council to urge their approval of these programs. Please take a few moments to join our efforts today. Take action now!
Three Ways You Can Help…
Use our turnkey advocacy platform to email the City Council. One click will send your email to all 5 Councilmembers. (Feel free to edit the pre-loaded subject line and email text to share your specific concerns.)

Take a few minutes to call each of our Councilmembers. Their phone numbers will automatically appear on your screen after your email is sent.

Participate in the City Council meeting at 6pm on Wednesday, April 7th by sharing your story and how this crisis has impacted your business. The meeting will take place via Zoom. Following is the link for instructions on participating via Zoom*Please note: you must submit your request to speak before 4pm on the day of the meeting. Click here to address the City Council.
---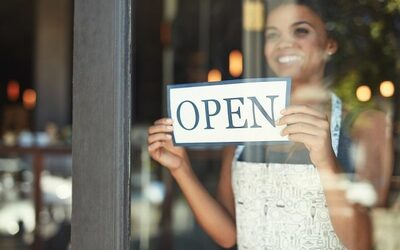 Tell Congress: Act Now. Small businesses still need help to recover!
Send a message to your members of Congress: we need them to provide unrestricted grants to save our small business community before it's too late.
It has been one-year since the COVID-19 pandemic shut down U.S. small businesses. While the Paycheck Protection Program (PPP) and the Economic Injury Disaster Loans (EIDL) provided a crucial lifeline for many businesses, the programs' rollout, technical errors, and restrictive loan parameters caused many small businesses—especially newer businesses and under-resourced communities—to fall through the cracks. Small businesses continue to struggle to keep their doors open.
We have joined with the Save Small Business Coalition and other to call on congressional leaders to provide grant funding for the smallest of America's businesses. 91% of small business owners say they want Congress to pass legislation authorizing direct grants.
You can help by using our one-click letter and sending your letter to your elected officials as well as Senate and Congressional leaders. Our template makes it easy and all you have to do is click "submit" and your letter will be sent. Send letter.
---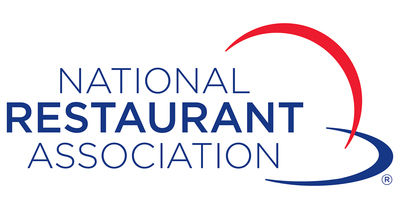 Restaurant Revitalization Act to Provide $28.6B in Grants
As part of the most recent Federal COVID-19 relief legislation, there is a Restaurant Revitalization Fund of $28.6B. This program will be run directly through the SBA with funds coming from the Federal Government rather than through banks. When the application process opens up, priority access will be given to minority and women owned businesses. More details. Download informational flyer.
---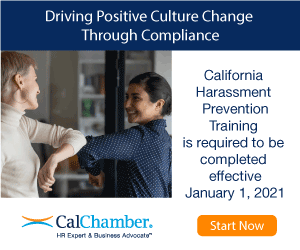 Mandatory Sexual Harassment Prevention Training Available for Discounted Price through the Oceanside Chamber
California law requires all employers with five or more employees to provide sexual harassment prevention training to all employees by January 1, 2021, and then every two years. This mandatory training for supervisors (two hours) and nonsupervisory employees (one hour) must also take place within six months of hire or promotion and again every two years. (Taking these individual-learner courses in a group setting will not satisfy the state requirements.) The Oceanside Chamber of Commerce has partnered with CalChamber to offer a 20% discount for online Employee Harassment Prevention Training, and online Manager/Supervisor Harassment Prevention Training. CalChamber makes it easy to train all your employees and managers to meet your California compliance obligations. More details.
---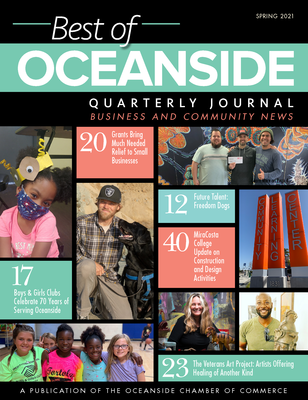 Read the Spring 2021 Edition of the Chamber's Quarterly Business Journal - A Focus on the Future of Oceanside
The spring edition of the Oceanside Chamber's Quarterly Business Journal is here! This edition features the Chamber's outlook for the future of Oceanside as we move towards full economic recovery. Learn more various economic developments here in Oceanside and help the community celebrate some exciting anniversaries including the Boys & Girls Clubs of Oceanside's 70th! As always, the publication features member spotlights including the Oceanside Museum of Art, KOCT, Freedom Dogs, Hydranautics and more. Read the full publication.
---
20. Oceanside's Arts are Alive with the Oceanside Cultural Arts Foundation
Today we're celebrating Oceanside's arts with Anita Romaine and Elaine Weidauer! The Oceanside Cultural Arts Foundation is a non-profit organization whose goal is to broaden the cultural, artistic, musical and performing arts here in Oceanside and the surrounding communities. They are a project-oriented company with a focus on nurturing and showcasing the rich and diverse talent from our community. Today's interview goes into all things OCAF, showing off their many projects and events in our community. Learn more about what's upcoming including the Oceanside Film Festival, Write On Oceanside, Oceanside Arts Live and much more! Watch full interview. Listen on Apple Podcasts! Listen on Spotify!
---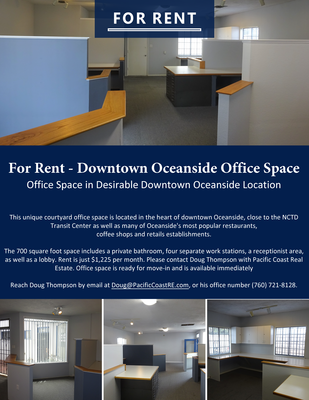 Office Space in Desirable Downtown Oceanside Location
This unique courtyard office space is located in the heart of downtown Oceanside, close to the NCTD Transit Center as well as many of Oceanside's most popular restaurants, coffee shops and retails establishments. The 700 square foot space includes a private bathroom, four separate work stations, a receptionist area, as well as a lobby. Rent is just $1,225 per month. Please contact Doug Thompson with Pacific Coast Real Estate. Office space is ready for move-in and is available immediately. Reach Doug Thompson by email at Doug@PacificCoastRE.com, or his office number (760) 721-8128.
---

Oceanside Economic Development News
Oceanside has a dynamic business climate with new restaurants, retail shops and manufacturing businesses moving into the City. The City's Economic Development Division assists businesses with expansion and relocation to Oceanside by offering site searches, business visits, demographic and statistical information, and assistance with permit processing and business license issuance. Check out the latest new and coming business news. More details.
---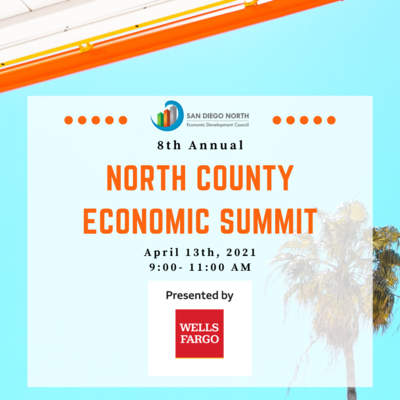 SDNEDC'S 8th Annual North County Economic Summit
Tuesday, April 13, 2021
9:00 AM - 11:00 AM
Online Event via Zoom
SDNEDC is proud to host the premier economic forecasting event in North County where they highlight national and state trends and how they will impact our region's economy. Join them for their second virtual summit with economic forecasting presented by Wells Fargo. Each year SDNEDC asks Josh Williams of BW Research to compile a report on North County's economy. The 2021 edition of the North County Economic Indicators Report will be highlighted during the event. More details and registration.
$500 sponsorships are available. With sponsorship, you will receive logo placement during the event, podium recognition at two parts of the program, and 5 printed copies of the Economic Indicators Report. If you are interested in sponsorship opportunities contact Erik Bruvold by April 2nd at ebruvold@sdnedc.org.
---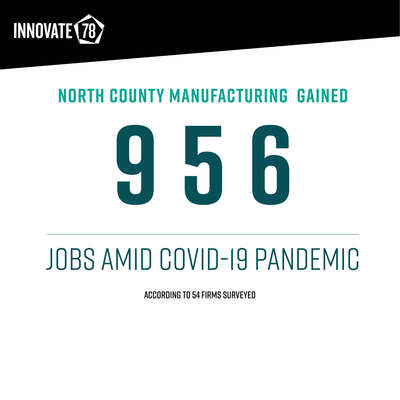 The Future of Manufacturing in North County - Innovate78's Economic Impact Analysis & Workforce Study
Manufacturing has a long history in North County San Diego, positioning the region as a key leader in the production of high-tech goods and services, including biomedical devices, telecommunications equipment and defense-related products. While the industry faces new pressures including automation, globalization and COVID-19, Manufacturing has proven its resilience as the region experiences growth in jobs and industrial space. To quantify this impact, Innovate78 has developed this comprehensive research report. More details and full report.
---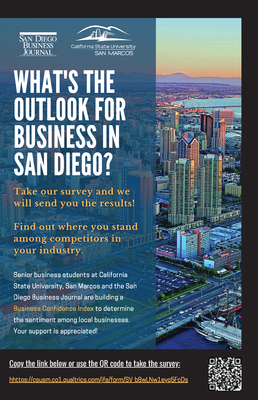 CSUSM Business Students Need Your Assistance - Take Survey
Students of the College of Business Administration at California State University San Marcos have been working to create a Business Confidence Index to be published in the San Diego Business Journal. The goal of this index is to provide valuable metrics to the local business community regarding the current state and outlook of our regional economy. You can learn more about this project, see results from previous years, and discover industry trends here. In addition, they will be distributing the findings to respondents once the report is complete. This is a unique opportunity to gauge the sentiment of competitors in your industry while also helping the San Diego business community at large. More details. Take survey.
---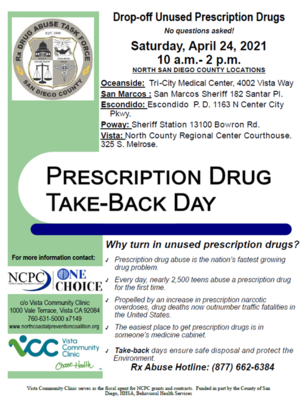 Prescription Drug Take Back Day
Saturday, April 24, 2021
10:00 AM - 2:00 PM
Various Locations
On Saturday, April 24th from 10 AM - 2 PM, the North Coastal Prevention Coalition is hosting the National Prescription Drug Take Back Day. Prescription drug abuse is the nation's fastest growing drug problem. Every day, nearly 2,500 teens abuse a prescription drug for the first time. Propelled by an increase in prescription narcotic overdoses, drug deaths now outnumber traffic fatalities in the United States. The easiest place to get prescription drugs is in someone's medicine cabinet. Take-back days ensure safe disposal and protect the environment. Oceanside residents can drop off any unused prescription drugs to Tri-City Medical Center, 4002 Vista Way, Oceanside, CA 92056. Other locations include the Vista Courthouse and the San Marcos Sheriff Station, the Escondido Police Department and the Poway Sheriff Station. Learn more about NCPC.
---
Take Advantage of SDG&E's No-Cost Trainings from Energy Experts
(Source: SDG&E)
Did you know that SDG&E provides webinars for business owners and trade professionals, and most are at no cost? You or your employees can learn about the latest in green building practices, technology and energy-saving solutions from experts in the industry. More details.