Meet the Experts and Leaders
OpenOceans Global is identifying ocean plastic experts from around the world. Here are two women leading efforts to reduce plastic pollution that you should know about.
---
Jenna Jambeck, University of Georgia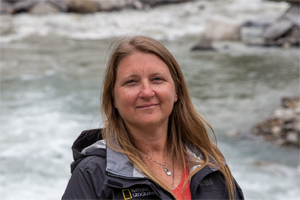 Dr. Jenna Jambeck is the Georgia Athletic Association Distinguished Professor in Environmental Engineering in the College of Engineering at the University of Georgia (UGA) and Lead of the Circular Informatics Lab in the New Materials Institute at UGA. From 2018 to 2021 she was a National Geographic Fellow and co-lead of the Sea to Source Expedition: Ganges. She has been conducting research on solid waste issues for more than 25 years with related projects on marine debris and plastic pollution since 2001. She also specializes in global waste management issues and plastic contamination. Her work on plastic waste inputs into the ocean has been recognized by the global community and translated into policy discussions by the High Level Panel for the Ocean, in testimony to U.S. Congress, in G7 and G20 Declarations, and the United Nations Environment Programme. She conducts public environmental diplomacy as an International Informational Speaker for the U.S. Department of State. In 2014, she sailed across the Atlantic Ocean with 13 other women in eXXpedition to sample land and open ocean plastic and encourage women to enter STEM disciplines. She is co-developer of the Marine Debris Tracker, a mobile app and global citizen science initiative that has documented the location of over five million litter and marine debris items removed from the environment. Follow her work on Twitter @JambeckResearch and @DebrisTracker. Image credit: Sara Hylton/UGA
---
Heidi Savelli, United Nations Environment Programme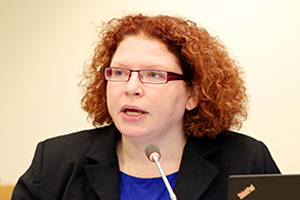 Heidi Savelli is the Marine Litter Programme Officer at the United Nations Environment Programme (UNEP), based in Nairobi. She coordinates UNEP's marine litter and plastic pollution activities within the framework of the Global Partnership on Marine Litter (GPML) and the Global Programme of Action. Its main goal is to facilitate coordination of action and collaboration amongst actors and protect human health and the global environment by the reduction and management of marine litter and plastic pollution. Specific objectives include: reducing the impacts of marine litter and plastic pollution worldwide on economies, ecosystem, animal welfare and human health; and enhancing international cooperation and coordination. The GPML Digital Platform is a partly open-source, multi-stakeholder platform that compiles different resources, connects stakeholders, and integrates data to guide action towards the long-term elimination of marine litter and plastic pollution. Savelli has worked in coastal and marine management for 20 years, with a focus on land-based sources of pollution, protected areas and wildlife, communication, education, and awareness. She is an ecotoxicologist by training with an MSc in Biology from Lund University in Sweden. Image credit: Franz Dejon.