Helping Businesses Prosper and our Community Thrive!
Your investment in the Oceanside Chamber is making a difference in our community! The Chamber's mission is to "stimulate economic prosperity and foster a vibrant community." Here's a quick overview if what your investment in the Chamber allowed us to accomplish in the recent weeks...

Workforce Development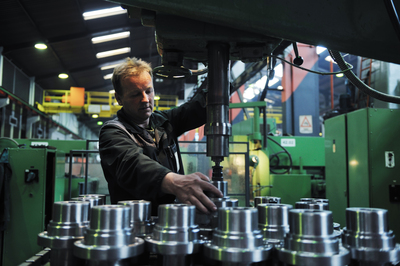 Earlier this year, the Chamber launched a new Workforce Development Task Force comprised of representatives from the business and education communities including Genentech, Tri-City Medical Center, California State University San Marcos, and MiraCosta College. Priorities of the taskforce include:
Guiding the Chamber's new workforce development coordinator in conducting outreach to local businesses and organizations to understand their recruitment needs and required skill sets.

Collaborating with regional training and education programs to ensure job seekers—from high school students to Veterans and military spouses as well as adults re-entering the workforce due to Pandemic-era layoffs— are receiving employer-driven job training that produces enriching employment experience.

Convening stakeholders to bridge the gap between employers with open jobs and job-ready candidates and identifying and addressing barriers to employment.

Providing insight and strategic direction for the Chamber's short- and long-term workforce development Advancing Oceanside initiative.
---
Economic Recovery
In March, the Chamber launched a new Economic Recovery Task Force made up of representatives from the business community, arts and culture district, City of Oceanside, Visit Oceanside and MainStreet Oceanside. Key focus areas for the task force will include the following…
Promoting economic recovery and development through the cultural arts

Encouraging City leadership to dedicate resources to the beautification and safety of Oceanside's "gateway" entry points

Creating a year-round "stay and play local" culture

Promoting business friendly policies to help businesses accommodate "pent-up demand"

Convening business and community leaders to address the issue of homelessness

Advocating for the American Rescue Plan funding to be used in part to support economic recovery
---
Public Policy/Business Advocacy
State Legislation
The Oceanside Chamber of Commerce signed on to numerous statewide coalition letters on business related legislation including…

Serving as a Champion for our Community
The Chamber continued its Advancing Oceanside Podcast in order to bring attention to the businesses and non-profit organizations serving our community. April's interviews focused Asian American and Pacific Islander Heritage Month and Mental Health Awareness. These interviews featured Jacqueline Farkas with Social Media Boutique, Vishnu Sneller with Minuteman Press Oceanside, and Greg Anglea with Interfaith Comunity Services.
The podcasts can be viewed on the Chamber's YouTube Channel, IGTV, Spotify and Apple Podcasts.