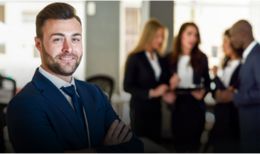 Ever heard the saying, "Time is money?" Imagine how many precious hours each employee wastes every day and week.
Often, wasted hours don't come from the obvious "slacking off." It usually comes as productive procrastination – activities that feel productive but don't move the needle.
A study estimated that unnecessary meetings are costing businesses $37 billion annually. For perspective, that cost could be worth 300,000 hours of work time every year. Furthermore, employees spend well over 60 hours monthly in unproductive meetings.
To maximize your team productivity, we recommend "The 10-Minute No Agenda-No Attenda Huddle Meetings."