---
Chamber Partners
Emerald Partner

---
Platinum Partners


---
Silver Partners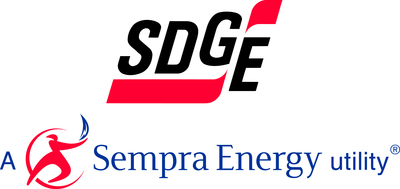 ---
Bronze Partners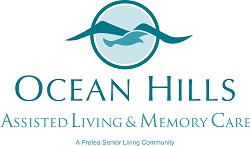 ---
Investors

---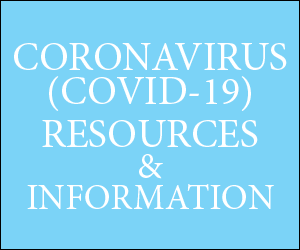 ---
---
Omnia Management Insurance Agency
---
---
---
1/21/2020
8:30 AM - 9:30 AM
2021 Commercial and Industrial Real Estate Outlooks Hosted by the SDNEDC
1/22/2020
12:30 PM - 1:30 PM
Financial Literacy Workshop Series: How to Easily Read Financial Statements and Find Yourself $100,000 in Profits
1/25/2020
12:00 PM - 12:30 PM
Food Scraps Recycling Webinar
1/29/2020
12:30 PM - 1:30 PM
Financial Literacy Workshop Series: How to Raise Your Prices and Double Your Profits without Spending Money on Advertising
2/2/2020
8:00 AM - 9:00 AM
Virtual First Tuesday Coffee
2/4/2020
10:00 AM - 11:00 AM
Virtual Oceanside Young Professionals Meeting
2/5/2020
12:30 PM - 1:30 PM
Financial Literacy Workshop Series: How to Increase the Value of Your Business So You Can Sell It for Top Dollar
---
Classical Academies New Student Virtual Open House
City of Oceanside Meeting Regarding the Design of the Recreational Elements at Park Site 1 at El Corazon
Frontwave Credit Union Sponsors Four Local Military Families Through ASYMCA Secret Santa Program
MiraCosta College's Spring 2021 Classes Begin January 23 - Register Now
Write On, Oceanside! Literary Festival Goes Online
$75,000 Available in Scholarships from Cox Charities
---
Open this email in your web browser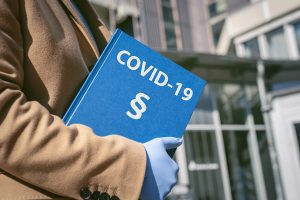 Cal/OSHA Revises Guidance on COVID-19 Emergency Temporary Standards
(Source: CalChamber)
Last year, California's Division of Occupational Safety and Health (Cal/OSHA) approved emergency COVID-19 temporary standards, which became effective and enforceable on November 30, 2020. Under the standards, employers needed to take certain actions to safeguard the workplace from COVID-19, like creating and implementing a written COVID-19 prevention plan, planning to address and combat outbreaks, and following rules regarding employer-provided housing and transportation. On December 1, 2020, Cal/OSHA published guidance to help employers navigate the complex regulations, but employers were still left with many questions. On January 8, 2020, Cal/OSHA revised their guidance to give employers more clarity on their testing obligations, paying employees who are excluded from the workplace and how Cal/OSHA will start enforcing these standards. More details.
---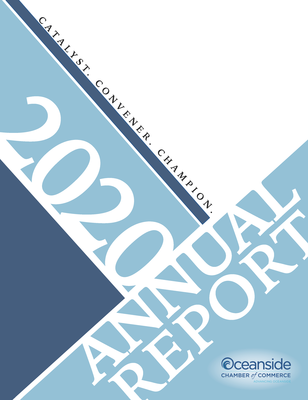 Read the Oceanside Chamber's 2020 Annual Report
The Oceanside Chamber recently published its 2020 Annual Report. The report includes a summary of the work accomplished in 2020 and how the business community was impacted. While business advocacy remained a top priority, there were several other focus areas for the Chamber during 2020. Learn how the Chamber remains a catalyst for business growth, a convener of leaders and influencers and a champion for a strong community. Read the 2020 Annual Report
---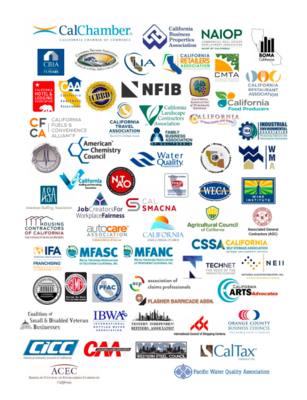 Chambers Unite on Economic Recovery Messaging
The Oceanside Chamber signed on to a California Chamber Coalition letter urging our elected officials to take critical steps in support of economic recover. The letter reads as follows…
Dear Governor, Mr. Speaker, Madam President Pro Tem, Members of the State Legislature:
The California economy cannot fully recover until businesses are allowed to reopen. Many employers believe they could safely reopen now with the extensive work they have done to create a safe environment for their employees and customers. But, until there is widespread distribution of the vaccine, it is doubtful that California will be allowed to reopen anytime soon with the record number of infections that have overwhelmed hospitals throughout the State. The shutdowns have already devastated many small and large employers, and brought misery to millions of workers. As the shut down continues indefinitely, many more of these businesses will close permanently, unable to withstand the financial losses they are suffering.
---

The Shuttered Venue Operators (SVO) Grant
The Shuttered Venue Operators (SVO) Grant program was established by The Economic Aid to Hard-Hit Small Businesses, Nonprofits, and Venues Act, signed into law on December 27, 2020. The program includes $15 billion in grants to shuttered venues, to be administered by the Small Business Administration's Office of Disaster Assistance. Eligible applicants may qualify for SVO Grants equal to 45% of their gross earned revenue, with the maximum amount available for a single grant award of $10 million. $2 billion is reserved for eligible applications with up to 50 full-time employees. More details.
---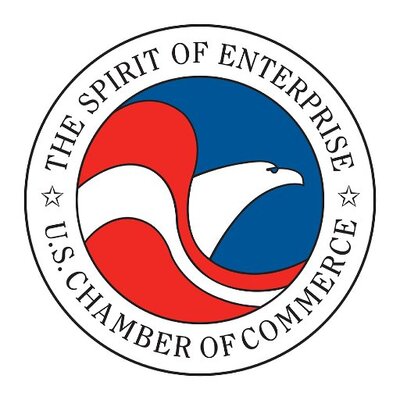 Guide to Small Business COVID-19 Emergency Loans
(Source: US Chamber of Commerce)
As part of an end-of-year pandemic relief package, Congress has passed several changes to the Paycheck Protection Program (PPP) and created a "Second Draw" PPP for small businesses who have exhausted their initial loan. Other changes impact eligibility for initial PPP loans, the loan forgiveness process, and the tax treatment of PPP loans. Congress has also made changes to other programs – including Economic Injury Disaster Loans (EIDL Program), the Employee Retention Tax Credit, a Venue Grant program, and SBA loan programs –that will benefit small businesses. More details.
---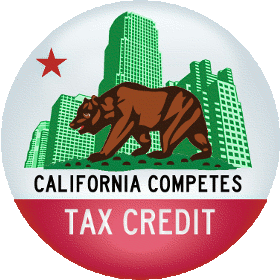 California Competes Tax Credit Webinar
The California Competes Tax Credit (CCTC) is an income tax credit available to businesses that want to locate in California or stay and grow in California. Businesses of any industry, size, or location compete for over $180 million available in tax credits by applying in one of the three application periods each year. Applicants will be analyzed based on twelve different factors of evaluation, including number of full-time jobs being created, amount of investment, and strategic importance to the state or region. The California Competes Tax Credit Webinar provides an overview of the program, evaluation criteria, and step-by-step instructions through the application process. The California Competes Tax Credit application deadline is Monday, January 25, 2021. Register for webinar. Learn more about the California Competes Tax Credit.
---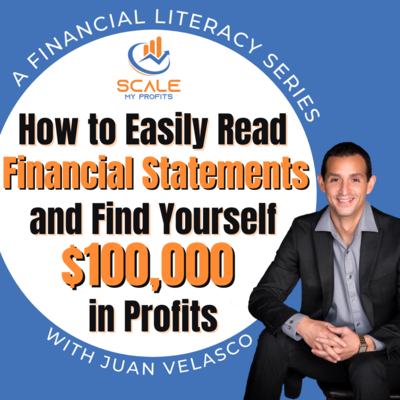 This Friday! Financial Literacy Workshop Series: How to Easily Read Financial Statements and Find Yourself $100,000 in Profits
Friday, January 22, 2021
12:30 PM - 1:30 PM
Online Event via Zoom
The Oceanside Chamber invites you to join us for a virtual, 4-part Financial Literacy Workshop Series to help you grow your business improve your financial situation as we move into the new year. Entrepreneur, business owner and business coach, Juan Velasco, will walk attendees through a business roadmap from laying a solid financial foundation to selling your venture when the time is right.
Join us Friday, January 22th from 12:30 PM - 1:30 PM for the second workshop in the 4-part series, "How to Easily Read Financial Statement and Find Yourself $100,000 in Profits"
Learn strategies that will uncover hidden revenue and create exponential growth in your business. During the workshop you will learn how to:
Create Exponential Growth - The only 3 key financial numbers you NEED to focus on to create Exponential growth

Uncover Hidden Profit - Uncover hidden profits by implementing these no cost strategies

Increase your Revenue - Increase your revenue without spending one cent in marketing or advertising
More details and registration. Watch the last webinar "How to Create a Million Dollar Business in 90 Days" on YouTube.
---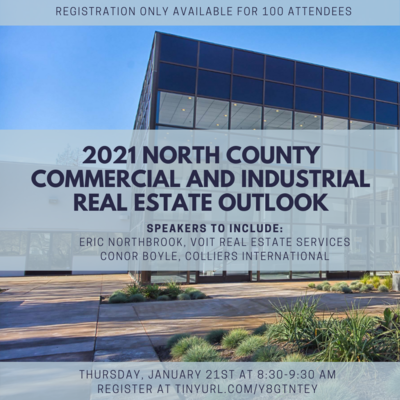 2021 Commercial and Industrial Real Estate Outlook
Thursday, January 21, 2021
8:30 AM - 9:30 AM PST
Online Event via Zoom
With the new year, it's time for a new outlook on North County's commercial real estate market. A consensus is starting to emerge that as vaccines become more available, the economy is poised for a robust recovery. With reliance on remote work, the past 9 months have been transformative in how companies are thinking about using commercial space. Join us as we host some of North County's smartest commercial real estate professionals as they provide their views on what will happen in North County's industrial and office markets. More details and registration.
---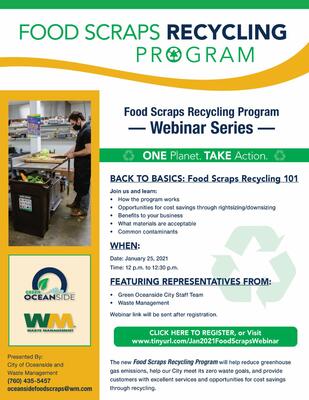 Food Scraps Recycling Webinar Series
Monday, January 25, 2021
12:00 PM - 12:30 PM PST
Online Event via Zoom
The Green Oceanside City Team and Waste Management are hosting a free "food scraps 101" webinar. The Food Scraps Recycling Program will help reduce greenhouse gas emissions, help our City meet its zero waste goals, and provide customers with excellent services and opportunities for cost savings through recycling. During the webinar you'll learn:
How the program works

Opportunities for cost savings through rightsizing/downsizing

Benefits to your business

What materials are acceptable

Common contaminants
More details and registration.
---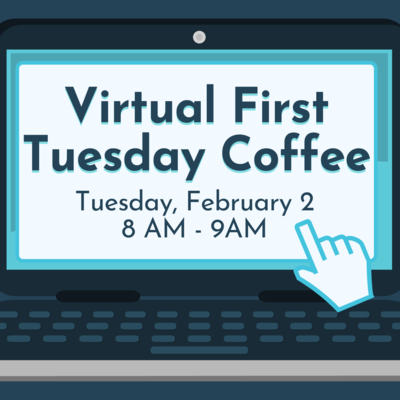 Make New Connections at February's Virtual First Tuesday Coffee
Tuesday, February 2, 2021
8:00 AM - 9:00 AM
Online Event via Zoom
Log into the Oceanside Chamber's Virtual First Tuesday Coffee Event. Connect with like-minded businesses over coffee, tea, or whatever your fix is on-the-go! Attendees will have a chance to give a 1-minute introduction and will have access to a participant list to stay connected after the event. The event is powered by Zoom and instructions will be sent via email after you register. This event is free to Oceanside Chamber members and $20 for prospective members. Online registration is required. Not a member? Please contact Luis Barbosa, Business Advocate and Advertising Sales Pro, for information on how to attend the event. For all other questions, please contact our Communications and Outreach Coordinator, Hana Gilbert. More details and registration.
---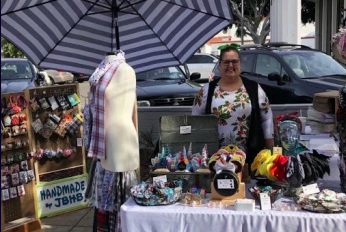 Oceanside Economic Development News
Oceanside has a dynamic business climate with new restaurants, retail shops and manufacturing businesses moving into the City. The City's Economic Development Division assists businesses with expansion and relocation to Oceanside by offering site searches, business visits, demographic and statistical information, and assistance with permit processing and business license issuance. Check out the latest new and coming business news. More details.
---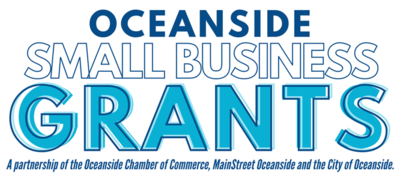 Oceanside Chamber and MainStreet Oceanside Partner to Manage City of Oceanside's Small Business Grant Program
On January 6, 2021, the Oceanside City Council voted to approve $750,000 in funding for grants to small businesses impacted by COVID-19. The Oceanside Chamber of Commerce and MainStreet Oceanside will manage grant program to disburse the funds to eligible Oceanside businesses. MainStreet will manage a grant program for eligible Downtown businesses, and the Chamber will manage a grant program for businesses citywide (outside of MainStreet's District). Grants ranging from $1,000 to $7,500 will be awarded based on a standard rubric factoring in business tier and financial impact of COVID-19, on a first come, first served basis. Learn more about eligibility requirements and apply.
---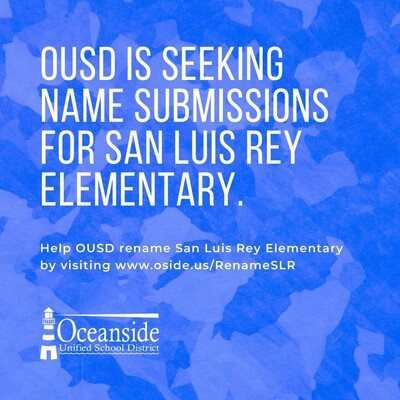 Oceanside Unified School District Seeking Name Submissions for San Luis Rey Elementary
As you may know, San Luis Rey and Garrison Elementary Schools were combined during the 2019/2020 school year. During that process, it was determined that the two communities would remain together and undergo a rename and rebrand to unite as one. We have organized a formal citizens advisory committee to navigate this rebranding process, and we are seeking name suggestions from the Oceanside community at large. More details.
---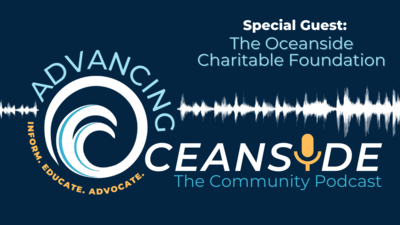 Episode 10 - The Oceanside Charitable Foundation's Pulled Philanthropy Model and How It's Changing Oceanside
On this episode of the Advancing Oceanside Podcast, our host Scott Ashton sat down with Colleen O'Harra and Estela Mitrani representing the The Oceanside Charitable Foundation. The Oceanside Charitable Foundation is an affiliate of the San Diego Foundation focused on creating and sustaining a local foundation to serve the community of Oceanside. Since its start around 12 years ago, the Foundation has donated $650,000 back into the community and awarded over 50 grants to local nonprofit organizations. Learn more about their pulled philanthropic approach, and their various areas of focus throughout the years. Watch full video podcast.
---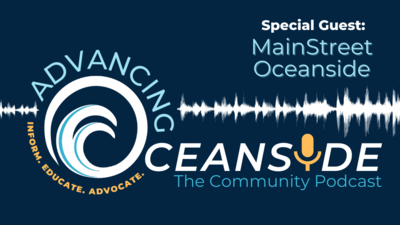 Episode 9 - Exploring MainStreet's Past, Present and Future with MainStreet Oceanside
On episode 9 of the Advancing Oceanside Podcast, our host Scott Ashton sat down with MainStreet Oceanside to discuss their history and what the future of downtown looks like post pandemic. MainStreet Oceanside is a self-supported, non-profit organization focused on organization, promotion, design and economic restructuring in downtown Oceanside. Learn more about their efforts including the Downtown Oceanside Property and Business Improvement District, which has helped improve and maintain our downtown. Watch full video podcast.
---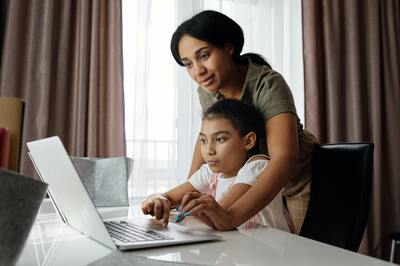 Online Safety Tips for Children
By District Attorney Summer Stephan
The pandemic has shifted life for everyone over the last year, but perhaps one of the most vulnerable groups include children, who are spending more time than ever online. Through everyday scrolling, online gaming and Zoom learning, predators have unprecedented access to kids. With the so much dependence on technology and the web, children are increasingly at risk of befriending strangers online. More details.
---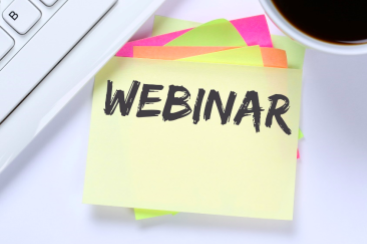 Take Advantage of SDG&E's No-Cost Trainings from Energy Experts
(Source: SDG&E)
Did you know that SDG&E provides webinars for business owners and trade professionals, and most are at no cost? Learn about the latest in green building practices, technology and energy-saving solutions from experts in the industry. Upcoming topics include Title 24 – nonresidential standards for building inspectors, HVAC field performance, NCI airflow testing and diagnostics, and energy and the circular economy. Certifications and continuing education units are available for many of the classes. More details.