---
Chamber Partners
Emerald Partner
---
Platinum Partners


---
Silver Partners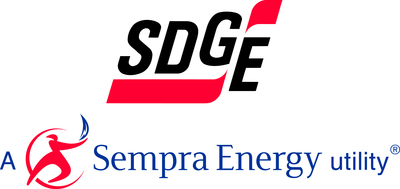 ---
Bronze Partners




---
Investors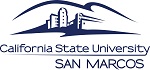 ---
---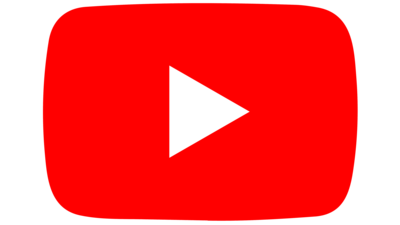 ---
---
---
*NEW*
---
10/14/2021
9:00 AM - 1:00 PM
Active Lifestyles Expo (Oceanside Senior Expo)
10/16/2021
10:00 AM - 12:00 PM
Blessed and Boujee Grand Opening Celebration
10/18/2021
8:00 AM - 9:00 AM
Military Affairs Forum
11/02/2021
7:45 AM - 9:00 AM
Rising Star Breakfast
11/04/2021
8:00 AM - 9:30 AM
Emerging Issues Forum: Update on San Retention Pilot Program
---
Valley Arts Festival: Creative Culture
Oceanside Senior Volunteer of the Year Announced
SDCCU Invites the Community to Attend a Free Webinar on Cyber Security for Cyber Security Awareness Month
Oceanside Emergency Operations Center Closely Monitoring Impacts of Oil Spill
Early Education Provider Preventing Spread of COVID-19
Dia de los Muertos - Largest Festival in San Diego
Scripps Gives 1,500 COVID-19, Flu Shots at Del Mar Fairgrounds Vaccine Station on First Day of Operation
Cox Presents: "Salute to Teachers" television special to air Sunday, Oct. 17 at 9 p.m. on YurView Network
Nominate an Outstanding Teacher for SDCCU Classroom Heroes®
Open this email in your web browser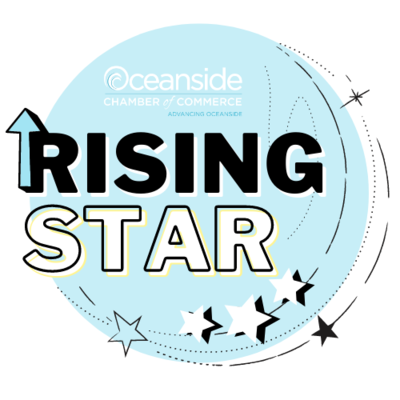 Rising Star Student Recognition Breakfast
Tuesday, November 2, 2021
7:45 AM - 9:00 AM PST
El Corazon Senior Center
3302 Senior Center Dr.
Oceanside, CA 92056
The Oceanside Chamber is excited for its first Rising Star Student Recognition Breakfast! The Chamber's Rising Star Program aims to champion students that have overcome significant challenges in their life, but have managed to keep, or get back on track, with their education. The Chamber will honor one high school senior each month from each of our three Oceanside high schools at a breakfast event. Rising Star Breakfast events are open to all community members that want to show their support for our students. Tickets are $25 for Chamber members and $40 for prospective members. If you are not able to attend, but would like to make a tax-deductible donation to our scholarship fund, please email scott@oceansidechamber.com. More details and registration.
---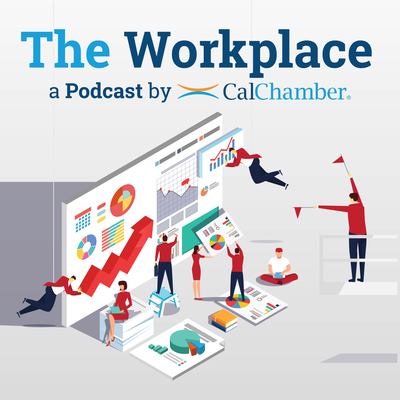 Get Ready. New Labor Laws Are Coming
(Source: CalChamber)
In this episode of The Workplace podcast, CalChamber employment law expert Matthew Roberts and CalChamber policy advocate Ashley Hoffman discuss five new labor laws that employers will see in 2022: AB 1033, SB 62, AB 1003, AB 701 and SB 606. The new year is only months away, so it's time for California employers to get ready for the new laws will take effect in 2022, Roberts tells podcast listeners. More details.
---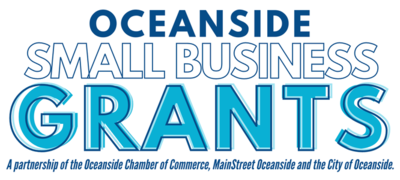 Oceanside Chamber and MainStreet Oceanside Partner to Manage City of Oceanside's Small Business Grant Funds
On March 11, 2021, the American Rescue Plan Act (ARPA) was signed into law, allocating $32.3 million of Coronavirus State and Local Fiscal Recovery Funds to the City of Oceanside. On August 4, 2021, City Council approved the spending plan for the City's first distribution of ARPA funds, which includes $300,000 to be used for grants to businesses negatively impacted by COVID-19. MainStreet Oceanside and the Oceanside Chamber of Commerce will manage grant programs to disburse the funds to eligible Oceanside businesses. MainStreet will manage a grant program for eligible Downtown businesses, and the Chamber will manage a grant program for businesses citywide (outside of MainStreet's District). More details and application.
---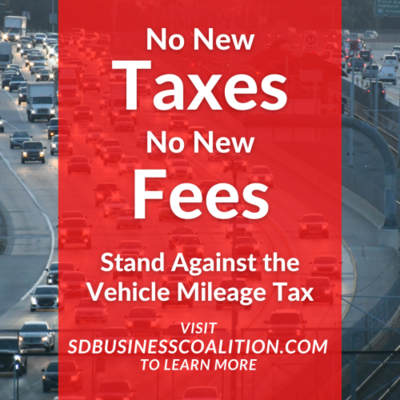 Join us in Making Your Voice Heard
In 2021, 18 Chambers of Commerce came together to form the San Diego Business Coalition. Our goal is to educate the community and businesses about proposed policies that will negatively impact San Diegans.
San Diego Elected Officials are looking to impose a new VEHICLE MILEAGE TAX to charge drivers PER MILE that we drive. This pilot program will then be implemented for all California drivers.
80-cent-per-gallon INCREASE - The Vehicle Mileage Tax would require tracking every driver's mileage and charging them $0.04-$0.06 per mile they drive. That is the equivalent of an $0.80 per gallon increase in gas tax.

$600-800 a year - The typical San Diegan driver will be forced to pay $600-800 more a year to drive on roads they already paid for with the original gas and sales taxes. When added with the current car and gas tax, a two-car family is looking at over $3,000 a year in taxes.

LOSS OF PRIVACY - The Mileage Tax is an invasion of privacy with a tracking requirement that is still being decided by the government. Proposals include a device installed in every vehicle, a tracking app on cell phones, or your odometer being inspected annually.
You Don't Get a Vote - Our elected officials are voting on this with Sandag and we encourage you to understand what this tax means to you and make your voice heard if you oppose it. Join us in making your voice heard here.
The Chamber's October 7th Emerging Issue Forum presented the impacts of SANDAG's proposed $163B regional transportation plan. Ben Mills, Policy Advisor for County Supervisor Jim Desmond, provided insight on the potential impacts of the proposed Vehicle Miles Traveled (VMT) Tax. Watch the full presentation.
---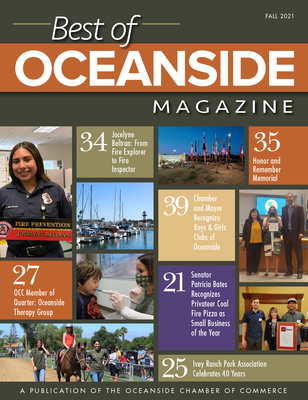 Read the 2021 Fall Edition of the Best of Oceanside Magazine
The fall edition of the Oceanside Chamber's Best of Oceanside Magazine is here! This edition highlights local Oceanside business and news! Our this edition features stories on Oceanside's sport fishing, the Privateer Marketplace and Oceanside Therapy Group. Take an inside look at Oceanside's Cultural Arts District, and check out some of our spots to shop and play local in our new "Shop and Play Local" spotlight. As always, the publication features economic development updates and various members and community news. Read the full publication.
---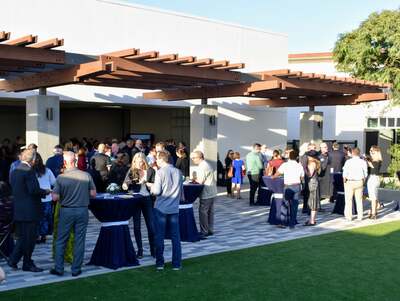 Meet the City of Oceanside Photos Now Available
A huge thank you to everyone who joined us for last Thursday's Meet the City of Oceanside event and the Oceanside Chamber's 125th anniversary celebration. It was a beautiful evening at the new El Corazon Aquatics Center. The event was catered by the O'side Kitchen Collaborative and featured a delicious 125th anniversary cake made by San Luis Rey Bakery & Restaurant. Thank you again to everyone in attendance, including Mayor Esther Sanchez who declared Sept. 30 2021 as Oceanside Chamber of Commerce Day. See photos.
---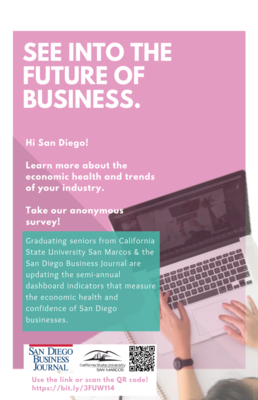 California State University San Marcos and the San Diego Business Journal Request Your Participation for the General Business Confidence Index
A group of graduating seniors from California State University San Marcos participating in the College of Business "Senior Experience" program team is working with the San Diego Business Journal to update semi-annual "dashboard" indicators that measure the economic health and confidence of San Diego and South Orange County businesses. They are conducting a survey for the Business Journal similar to this, and would love to get as many responses as possible! This project helps readers understand current business sentiment among competitors and current outlook of our regional economy while also highlighting industry trends. Take survey.
---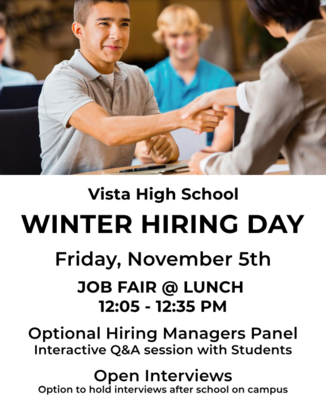 Vista High School - Winter Hiring Day 2021
Friday, November 5, 2021
12:05 PM - 12:35 PM
Vista High School Main Quad
1 Panther Way
Vista, CA 92084
You're invited Vista High School Winter Hiring Day Friday, November 5th at lunchtime in at Vista High School's main quad! Vista High School has hundreds of students who are looking for a job. If you are looking for workers - they have them! The Winter Youth Hiring Day is a more comprehensive event featuring workshops, the main lunchtime job fair, managers panel, and open interviews. Sign up takes only a minute and the event and parking are free. More details and registration.
---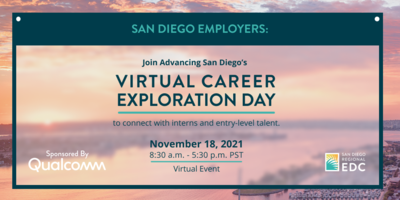 ASD's Virtual Career Exploration and Recruitment Fair
Thursday, November 18, 2021
8:30 AM - 5:30 PM
Online Event
On November 18, EDC invites your company to join us for Career Exploration Day, a program of Advancing San Diego and underwritten by Qualcomm.Companies across the region are struggling to find and hire entry level talent to support their growth. For direct access to San Diego students and new grads, join us on screen for a day of networking and recruiting, sharing industry and professional insights, and spotlighting all that San Diego and its companies have to offer students entering the workforce.We're looking for San Diego companies, large and small, to host recruiting booths among other talent and industry engagement opportunities. More details.
---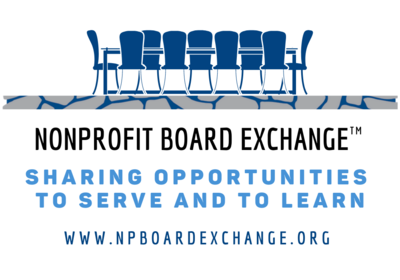 Nonprofit Board Exchange Sharing Opportunities to Serve and to Learn
Last month, with the support of over 13 community partners, Fieldstone Leadership Network San Diego launched the Nonprofit Board Exchange in hopes of expanding and equalizing opportunities for individuals to serve as nonprofit board members. The site also includes information on local educational offerings focused on board leadership. More details.
---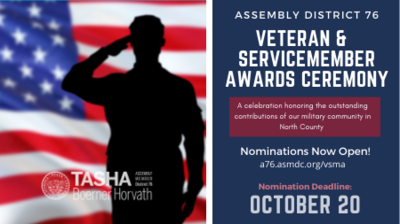 AD 76 Veteran and Service Member Awards
On November 10, 2021, Assemblymember Tasha Boerner Horvath will be holding the Veteran and Service Member Awards ceremony for the 76th Assembly District. This special recognition is the only one held in the Assembly from nominations directly from the community. Please consider nominating your favorite North County Veteran, Service member, military spouse, or young trailblazer for the 76th Assembly District's 2021 Veteran and Service member Awards. Nominees must live or work in the 76th Assembly District. Nominations can be submitted online now until Wednesday, October 20, 2021. More details.
---

McClellan-Palomar Airport: Master Plan Update
Thank you to everyone who participated in the County's virtual informational meeting on September 29, 2021 for the McClellan-Palomar Master Plan and Program Environmental Impact Report. For those could not attend, the Master Plan website has been updated to include resources from the informational meeting, including:
As explained in the County's presentation, we are seeking public input on several key items. We encourage you to participate by completing the survey before October 6, 2021. The answers will be collected and reviewed by staff to share with the Board of Supervisors at the hearing tentatively scheduled for November 3, 2021. If you have any questions, please email PalomarMP@sdcounty.ca.gov. Take survey.
---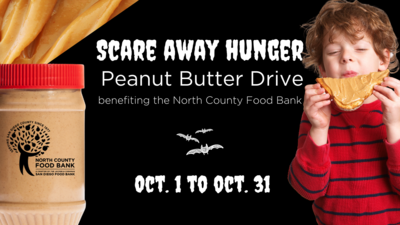 Feed Hungry Kids! Donate to the Scare Away Hunger Virtual and In-Person Food Drive
Benefiting the North County Food Bank
October 1 - October 31
Every day, 1 in 5 kids faces hunger in North County. The North County Food Bank needs your help to provide nutritious food to households with children living in poverty. The Food Bank is seeking donations of peanut butter because it is an excellent source of protein for children in need. You can make a difference in the lives of your North County neighbors. This year, the Oceanside Chamber is offering both in-person and virtual donations. In-person donations can be dropped off at the Oceanside Chamber offices. Please donate jars of peanut butter virtually by shopping our Virtual Food Drive throughout the month of October. Donate now!
---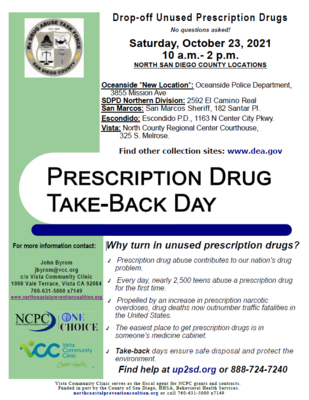 Prescription Drug Take Back Day
Saturday, October 23, 2021
10:00 AM - 2:00 PM
Oceanside Police Department
3855 Mission Ave.
Oceanside, CA 92058
The North Coastal Prevention Coalition is hosting another Prescription Drug Take Back Day on Saturday, October 23rd from 10 AM - 2 PM. The Oceanside location will be at the Police Department located at 3855 Mission Ave. Oceanside, CA 92058. Other drop-off locations include:
SDPD Northern Division: 2592 El Camino Real

San Marcos: San Marcos Sheriff, 182 Santar Pl.

Escondido: Escondido P.D., 1163 N Center City Pkwy.

Vista: North County Regional Center Courthouse, 325 S. Melrose.
---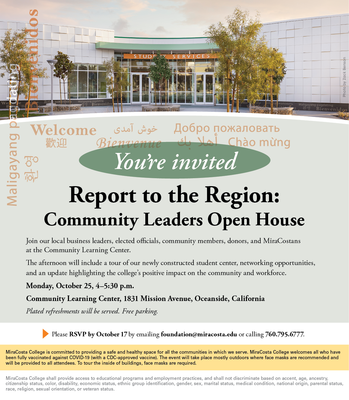 MiraCosta College's Community Leaders Open House
Monday, October 25, 2021
4:00 PM - 5:30 PM
Community Learning Center
1831 Mission Ave.
Oceanside, CA 92054
Join local business leaders, elected officials, community members, donors and MiraCostians at the Community Learning Center. The afternoon will include a tour of their newly constructed student center, networking opportunities and an update highlighting the college's positive impact on the community and workforce. Please RSVP by emailing foundation@miracostacollege.edu or by calling (760) 795-6777. More details.
---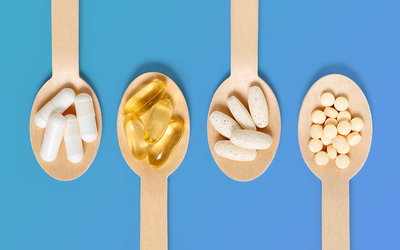 Are Dietary Supplements Necessary for My Health?
(Source: Scripps Health)
Walk down the vitamin and mineral aisle of your local drugstore. You'll see rows of capsules, liquids and powders listed as dietary supplements. Their labels claim they can help improve your health and well-being. But are dietary supplements necessary for your health. More details.
---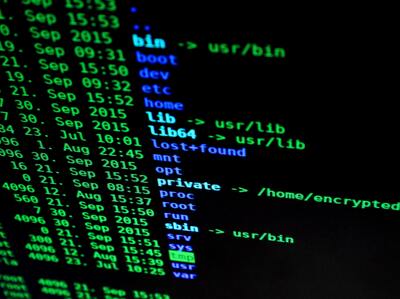 Ransomware: To Pay or Not to Pay?
By District Attorney Summer Stephan
Ransomware is a massive problem that doesn't just affect corporations. It's also a danger to ordinary citizens and government entities. Ransomware locks out the rightful user of a computer or computer network and holds the information hostage until the victim pays a fee. Hackers are also known for threatening to leak sensitive information to get victims to meet their demands. More details.
---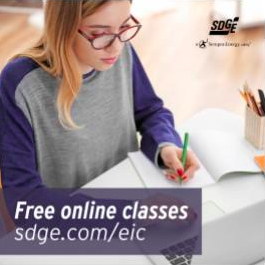 Take Advantage of No-Cost Training from Energy Experts
(Source: SDG&E)
Did you know that SDG&E provides webinars for business owners and trade professionals, and most are at no cost? You or your employees can learn about the latest in green building practices, technology and energy-saving solutions from industry experts. More details.