---
Chamber Partners
Emerald Partner
---
Platinum Partners


---
Silver Partners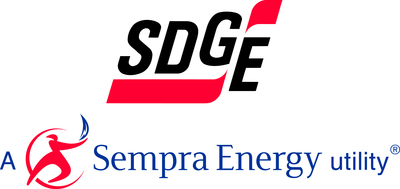 ---
Bronze Partners




---
Investors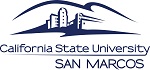 ---
---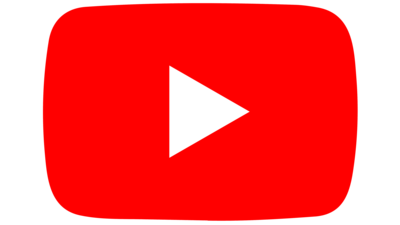 ---
Health From Within Family Wellness Center
---
---
*NEW*
---
8/05/2021
8:00 AM - 9:30 AM
Emerging Issues Forum
8/05/2021
12:00 PM - 1:00 PM
OYPN Meeting at Breakware Brewing
8/12/2021
9:00 AM - 1:00 PM
North County Health and Wellness Fair
8/12/2021
4:00 PM - 5:00 PM
Virtual Thirsty Thursday with Several Southern California Chambers
8/14/2021
12:00 PM - 3:00 PM
Natty Bella Bridal Couture Ribbon Cutting Ceremony
8/18/2021
6:00 PM - 8:00 PM
MY SALON Suites Ribbon Cutting Ceremony
8/21/2021
9:00 AM - 1:00 PM
Operation Appreciation
8/28/2021
11:00 AM - 3:00 PM
Oceanside Athletic Club Grand Opening Celebration
9/18/2021 - 9/19/2021
9:00 AM - 5:00 PM
Oceanside Harbor Days
9/30/2021
5:00 PM - 7:00 PM
Meet the City of Oceanside
---
Boys & Girls Clubs of Oceanside Ending Emergency Food Program
SDCCU Stuff the Bus is now extended through August 31st
Sponsor a Wreath for Wreaths Across America
Beach Improvement Feasibility Study - Phase II
Annual North San Diego County NAACP Back to School / Stay in School Community Outreach Event
Integral Communities' Palomar Heights - Demolition Day Event August 6, 2021
American Legion Country Western Night Post 760
North County African American Women Association (NCAAWA) 24th Annual Gentlemen's Gourmet Scholarship Fundraiser Saturday Sept 25, 2021
El Corazon Aquatics Center Grand Opening Ceremony August 21
Open this email in your web browser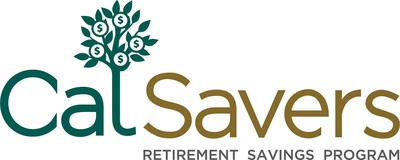 CalChamber's Conversations About CalSavers
CalChamber will be cohosting three different Zoom events with the State Treasurer Fiona Ma's office to discuss the CalSavers Retirement Program, and the deadline for small employers to register their employees. The three dates are as follows:
State law requires employers of five or more employees to register for CalSavers if they do not offer a retirement plan. There are no fees for employers and it's designed to be easy for employers and employees alike. Eligible employers must register by June 30, 2022. You can register by clicking one of the links above. If you have any questions please let us know or you can email CalSavers' Outreach Director, Jonathan Herrera, at jherrera@treasurer.ca.gov.
---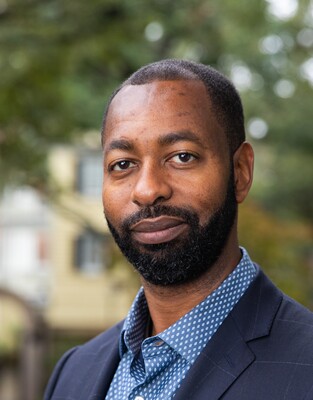 Tomorrow! In-Person Emerging Issues Forum to Feature CSUSM's Dr. Godfrey Gibbison
Thursday, August 5, 2021
8:00 AM - 9:30 AM
Oceanside Chamber of Commerce
928 N Coast Hwy
Oceanside, CA 92054
Join us at the Chamber's August 5th Emerging Issue Forum for a presentation from Dr. Godfrey Gibbison, Dean, Extended Learning and Global Programs, California State University San Marcos. Please Note: The Forum has returned to meeting in person at the Chamber's office.
Dr. Gibbison's presentation will include...
Brief overview of Extended Learning

Regional overview: what the data tell us

The power of economic regionalism

Developing the regional workforce together: building from an economic development plan
We will also have updates from our various legislative representatives. More details and registration.
---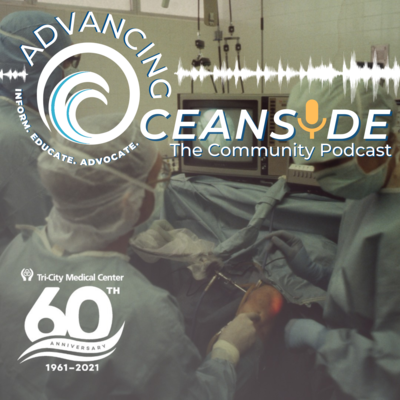 1. Tri-City Medical Center Celebrates 60 Years of Service | Aaron Byzak, Chief External Affairs Officer and Jennifer Paroly, Chief Development Officer and President
Season 2 of the Advancing Oceanside Podcast is here! Our first episode celebrates Tri-City Medical Center's 60 years of service and we're joined by Aaron Byzak, Chief External Affairs Officer and Jennifer Paroly, Chief Development Officer and President. This episode explores Tri-City Medical Center's history, improvements in technology over the years, and exciting new projects and plans. Aaron and Jennifer even go over some exciting TCMC trivia. We're so blessed to have Tri-City Medical Center in our community, and are grateful for our many years of partnership. Watch full interview on YouTube. Listen on Apple Podcasts. Listen on Spotify.
---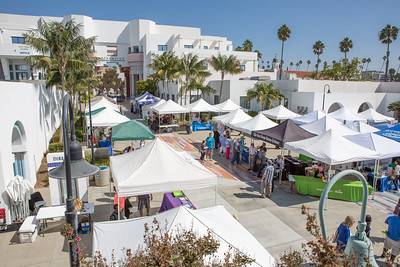 Booth Space Available for the 13th Annual North County Health & Wellness Fair
Thursday, August 12, 2021
9:00 AM - 1:00 PM
City of Oceanside
300 N. Coast Hwy
Oceanside, CA 92054
On August 12, 2021, from 9:00 a.m. to 1:00 p.m., the Oceanside Chamber will hold its 13th Annual North County Health & Wellness Fair in-person. This event provides an opportunity for local health & wellness related businesses to promote their products and services. The event also features a variety of health-related free screenings and demonstrations for community members. Please contact Kristi Hawthorne if you're interested in booth space. More details. Booth registration form.
---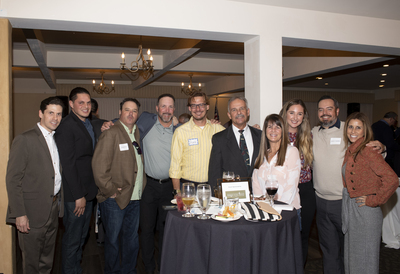 Meet the City of Oceanside and Celebrate the Chamber's 125th Anniversary - Tickets Now Available
Thursday, September 30, 2021
5:00 PM - 7:00 PM
El Corazon Aquatics Center Conference Room
3302 Senior Center Drive
Oceanside, CA 92056
Join us September 30th from 5 PM - 7 PM for the annual Meet the City Reception and to celebrate the Chamber's 125th Anniversary! This event gives Oceanside Chamber of Commerce members and guests, the opportunity to connect with local elected officials, City of Oceanside staff members, other businesses, and community leaders. The Meet the City of Oceanside event includes appetizers and a no-host bar. The cost is $55 for Chamber members, and $95 for non-members. More details and registration. Download sponsorship flyer.
---

Tomorrow! OYPN Meets In-Person at Breakwater Brewing
Thursday, August 5, 2021
12:00 PM - 1:00 PM
Breakwater Brewing Co.
101 N Coast Hwy., #C-140
Oceanside, CA 92054
The Oceanside Young Professional Network (OYPN) is excited to bring back in-person meetings! This month the group will meet Thursday, August 5th from 12:00 PM - 1:00 PM. OYPN is vital to planning and executing events throughout Oceanside for young professionals to network with like-minded peers, engage in the community, and stay informed on local issues. Please register for the event prior to attending. The event is free to attend with the only cost being the price of your meal! More details and registration.
---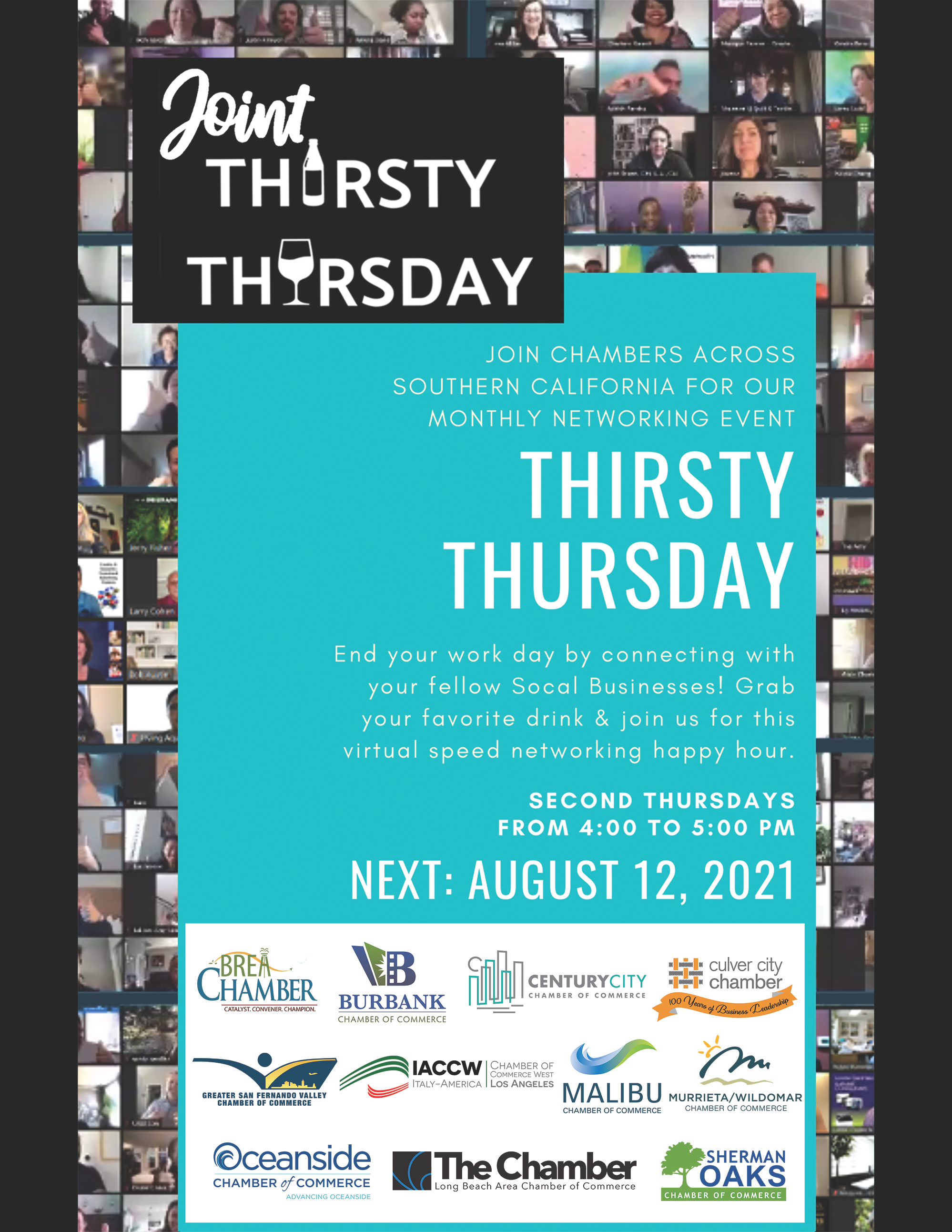 Virtual Thirsty Thursday with 10 Southern California Chambers
Thursday, August 12, 2021
4:00 PM - 5:00 PM
Online via Zoom
The Oceanside Chamber has partnered with the Greater San Fernando Valley Chamber, as well as other Chambers across Southern California, for another Joint Thirsty Thursday Networking Event! Grab your favorite drink and join us Thursday, August 12th from 4 PM to 5:00 PM for a special virtual networking happy hour. August partners include Brea, Burbank, Century City, Culver City, Italy America, Long Beach Area, Malibu, Murietta/Wildomar, and Sherman Oaks. Conducted in a speed networking format, we look forward to connecting you with other professionals not only in North County, but all the way up into the LA area! This is a great opportunity to meet some new people while maintaining a safe social distance, and is a very popular event hosted through the Greater San Fernando Valley Chamber. More details and registration.
---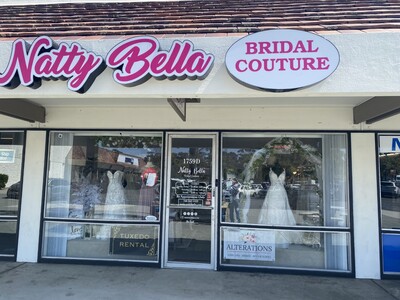 Natty Bella Bridal Couture Ribbon Cutting Ceremony
Saturday, August 14, 2021
12:00 PM - 3:00 PM PST
Natty Bella Bridal Couture
1759 Oceanside Blvd., Ste. D
Oceanside, CA 92054
Natty Bella Bridal Couture is having a grand opening event on August 14, 2021 between 11 AM and 3 PM. They will be celebrating their 1-year anniversary at this location with exquisite decorative balloons and flowers and music by solo Violinist Regina Tolley. Refreshments and gourmet sandwiches will be provided by "Chef Cristina Pulido". Pageant models will be wearing different designers and styles including the Silver Springs collection by Randy Feloni the lead celebrity of "Say Yes to the Dress", the Morilee by Madeline Gardner, Milano Couture, Dreams and Curvy collections by Eddy K, the Sincerity collection by Justin Alexander, and the Abella collection by Allure. More details and registration.
---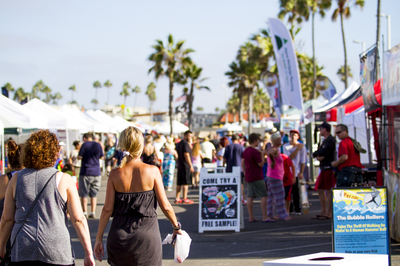 Reserve Your Booth at Oceanside Harbor Days
Saturday, September 18, 2021 9:00 AM - Sunday, September 19, 2021 5:00 PM
Oceanside Harbor District
1540 Harbor Dr. N.
Oceanside, CA 92054
On September 18th and 19th 2021 the Oceanside Chamber of Commerce along with Tri-City Medical Center and Genentech will present Oceanside Harbor Days at the Oceanside Harbor. The event will feature arts and craft exhibits, great food and fun activities for the entire family. The event is open from 9:00 a.m. to 5:00 p.m. both days.
Businesses, vendors, nonprofits, candidates, community groups, and all those interested in participating with a booth space, due to the magnitude of this event, the Oceanside Chamber has partnered with Kennedy and Associates to have Kennedy personnel directly book, coordinate and accept payment for vendor booth spaces.
Please download a booth vendor packet, which includes an application, along with full details on each type of booth space, fee, and instructions on how to submit your application, and/or contact Kennedy and Associates, to participate. We look forward to seeing you there! More details. Booth Applications.
---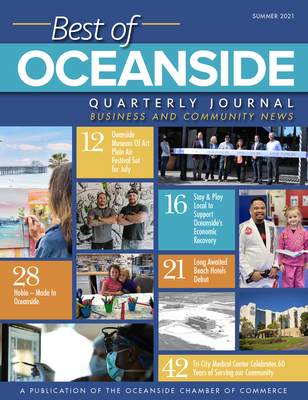 Advertise in the Best of Oceanside Magazine
Direct Mailed to thousands of Oceanside Homes and Businesses!
Be a part of Oceanside's only locally focused magazine that is direct mailed to homes and businesses in our City. Each quarter 15,000 copies are printed, the majority of which are distributed directly to mailboxes through the USPS. The magazine features a wide variety of topics of interest to residential and business communities and to those who work and do business in Oceanside. In each edition, readers will find human interest stories, updates on local businesses, arts & culture highlights, community events and more. Advertising Deadline for the 4th Quarter Edition is August 27th. For more information, please contact Margery Benkaci at 760-722-1534 or Margery@OceansideChamber.com. Download Media Kit. Read Summer 2021 publication.
---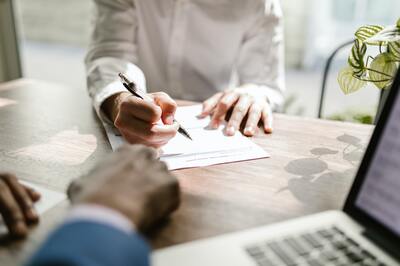 Group Life Insurance Available to OCC Members/Employees
Groups who enroll five or more employees are eligible for up to $50,000 of guaranteed issue life insurance, up to $20,000 for their spouse or domestic partner and $10,000 for their dependents. The program is voluntary, and employers are not required to pay for any of the insurance. There are no health questions, no physical exams and no doctor reports. Males and females pay the same premiums and non-smoker rates will apply for everyone. For groups enrolling 20 or more employees, the guaranteed issue increases to $100,000.
Joel Marcus, a chamber member and our broker for this program, is available to answer any questions you may have. Joel can be reached at (760) 804-6233 or jmaflac@aol.com.
---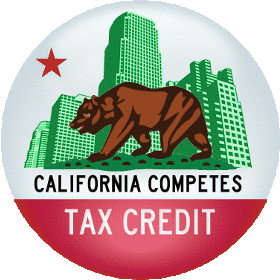 Apply now: California Competes Tax Credit
Apply by August 16th
Businesses growing in the state of California over the next five years, or considering leaving California: Apply for a significant tax credit to offset your state income tax liability, just as your North County peers Lotus Trolley Bag, Bitchin' Sauce, Creative Electron and The Broken Token have.
Awards are primarily based on the following factors, including:
Number of jobs created or retained in California

Capital investments in California over the next five years

Overall economic benefit to the state and its people

Commitment to remaining in California
More information on eligibility and assistance. Get help applying.
---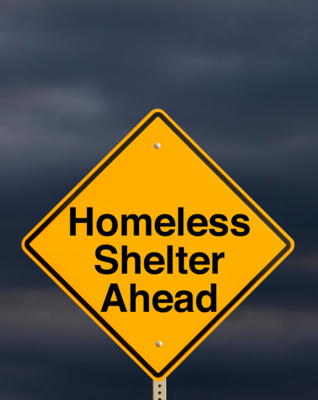 City of Oceanside Advances Two Major Projects to Diminish Homelessness
59 Permanent Supportive Housing Units for Homeless Oceanside Residents
On June 16, 2021, the City Council committed $3.5 million and 59 section 8 housing vouchers towards a 60-unit affordable housing development to be built on the west side of Greenbrier Drive between Apple Street and Oceanside Boulevard. The project will also include $6 million in state funds, along with private sector funding. More details.
50-Bed Homeless Shelter for Oceanside Residents Coming
At its June 30, 2021 workshop, the City Council received presentations by two potential operators for a future homeless shelter to be located at 3131 Oceanside Boulevard and selected San Diego Rescue Mission as the shelter operator. More details.
---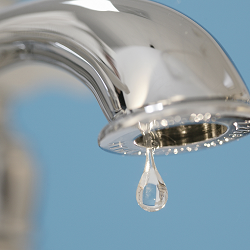 City of Oceanside Launches Ratepayer Relief Program
In response to financial hardships of the pandemic, the City of Oceanside developed the Oceanside Ratepayer Relief Program. The program will launch Monday, August 2, 2021, and will offer a one-time credit to eligible customers who are behind on their utility bill. At the start of the global pandemic, Oceanside suspended late fees and water shutoffs; the Ratepayer Relief Program is going one step further to support customers. More details.
---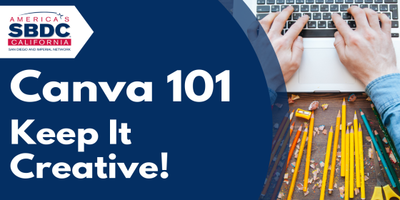 Canva 101 - Keep it Creative!
Tuesday, August 10, 2021
4:00 PM - 5:30 PM
Online Event via Zoom
This virtual workshop covers how to plan and create beautiful content for social media. Level up your social media game, and learn how to create eye-catching designs using the online application Canva. This session is great for those who want to learn how to create simple yet powerful designs and via this easy-to-use free design software. Work on your Instagram aesthetic and much more! More details and registration.
---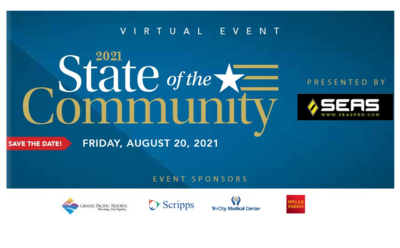 Carlsbad's 2021 Virtual State of the Community
Friday, August 20, 2021
11:30 AM - 1:00 PM
Online Event
The Carlsbad Chamber of Commerce will host the 2021 State of the Community as a newly designed virtual event. Join more than 500 business, civic, and community leaders to discuss the state of the Carlsbad community and share ideas to plan for a successful future. More details and registration.
---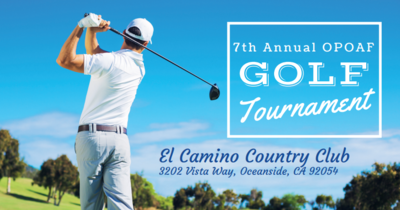 OPOA Foundation Golf Tournament
Monday, September 13, 2021
Shotgun Start at 8:30 AM followed by Lunch Reception
A day of fun competition, drinks, delicious eats, and great raffle items. See flyer for all the information and participation form to sign up. Hope to see you on the course! More details. Download event flyer. Download event entry form.
---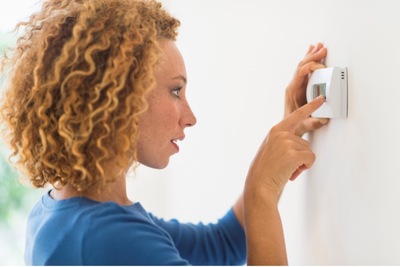 Greet the Heat with Summer Saving Strategies
(Source: SDG&E)
The summer heat is rising and your energy bill may follow along with it. Make sure your business is prepared and learn about SDG&E's programs and pricing plans to help you save. More details. Take survey.