Conco's On-budget, On-schedule Professional Turnkey Services Meet a Tight Deadline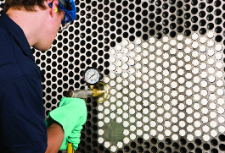 Conco Technician Performing Low Pressure Cleaning
One way Conco adds value to your operations is to help you work through difficult problems and meet tight deadlines. A recent visit to Great River Energy's Elk River Plant highlighted this specialty.
The waste-to-energy plant was in need of cleaning on two units that had not been cleaned in years. The owner also had some concerns about the tube integrity in both units and was asking about Eddy Current testing. Eddy Current (EC) testing would be an essential aid in assessing the remaining useful life of the tubes and support the plan to more accurately budget for equipment repair and replacement costs. The initial plan was to clean one unit and then test as many tubes as possible within a tight schedule.The second unit would be cleaned and tested at a later date. Elk River wanted as much EC testing performed as possible to make sure the tubes were capable of handling the load when the units came back on-line.
Conco suggested they consider working on both units during the same outage; however, time and money were limited, and the plant felt it would take too long to perform the tasks and to administrate the resources. Mark Holt, Senior Engineer with Great River Energy, was impressed both with the cleaning, which is absolutely necessary to achieve accurate and successful EC results, and with the EC testing that could be provided by one company eliminating the need to hire multiple contractors. It was a priority that the work be completed as economically as possible without any surprise expenses later. The order was written for one mobilization to clean and EC test both units.
After a review of the process, time required and pricing, the plant decided to expand the time allotted and go with the cleaning and 100% EC testing of both units during the one mobilization. The attraction was a cost savings for the work and the fact that both units would perform to peak efficiency once the work was completed. The time frame was still very tight and the budget was limited. Conco sent a crew to the plant and began cleaning the units. Having cross-trained crews on site, the EC testing was started immediately following the cleaning the unit.
Both units were cleaned and tested within the time frame allotted and under budget, and after inspection the condensers were found to be okay to be returne
d to service. Holt was happy with the results and sent an email saying as much:
'Safe travels and a good job, I would work with you and your crew any day, good principals, work ethics, and professionalism is hard to find these days,'
'And it was nice to be within budget and on time...'.
Another successful project and a happy customer.
---
Conco Systems Pty Ltd. Completes Monumental Stanwell Power Retubing
Conco Systems Pty Ltd. has completed the four-year, four-unit Stanwell Power Station Midlife Condenser Re-tube. The massive condenser re-tubing project began in Stanwell's Unit 1 in 2015, and continued for a total of four years, with an additional unit being re-tubed during scheduled outages each year. The final phase of the project ended in May of 2018, when the Unit 4 re-tube was completed.
The Stanwell Power Station project holds special significance for Conco Systems Pty Ltd. and its parent company, Conco Services Corporation, as it was to-date the largest project the organization had undertaken. Conco project managers were able to successfully complete each phase of the four-year project on-time and on-budget, while maintaining the safety and continuity of the project labor force.
Conco Systems Pty Ltd. was the primary source for all titanium tubing and supplementary equipment. Each of Stanwell Power Station's four units had contained approximately 13,000 aluminum-brass tubes, and the retubing project provided the plant with an opportunity to replace the aging tubes with corrosion-resistant titanium tubes
.
---
Conco's Industrial Division Grows​
Left to Right: Melissa Nuzez, Heather Nixon, Carly LoAlbo, Trina Rodriguez, Tim Meyer,Renee Andrews, Edward Saxon, Larry Ferguson, & Willis Shook
Ever since Conco Services Corporation stepped into the Petro-Chemical Industry, sales numbers have consistently grown year after year. 2018 has seen EXCEPTIONAL growth in its Industrial Division having surpassed 2017's total revenue by July 31st. The Industrial Sales Team, led by General Manager Tim Meyer has made it their mission to ACHIEVE LEGENDARY SUCCESS. Mission Accomplished. New customer accounts added this year include Sasol North America, DuPont and Shell Oil.
Conco's Industrial Division looks forward to finishing 2018 by continuing to provide Safe, Quality Products and Services BEYOND EXPECTATIONS. If you haven't partnered with us this year, why not!? CHANGE YOUR WORLD with Conco Services Corporation and get Safer, Faster, Cleaner results!
---
Training: the Key to a Qualified Workforce
Conco Service Technician Performing Hands-on Training
We can't stress enough the importance of a qualified work force that exercises good judgment, safety and accountability. That is why each new service technician receives rigorous training before he or she is sent to job sites.
New Service Technician Training Includes:
Basic Plus

Hands-on Shooting Training

Confined SpaceOSHA-10

First Aid / CPR / AED / BBP

DOT/Defensive Driver Training

Procedure Use Training(Periodic) Harassment Training
New technicians are then integrated into the workforce through the formation of multi-experience level crews consisting of vetted technicians, and a qualified supervisor who shows the new technicians the ropes. Supervisors are promoted from within after demonstrating their skill, knowledge and dedication to safety. Additional training provided to supervisors includes Product Knowledge Training and Effective Communication Training, along with the trainings listed above. Some Conco supervisors have received OSHA 30-hour training, and additional periodic training is provided for certain job scopes or equipment such as nitrolance or fin fan tube cleaning.
---
Conco IndustrieService
Earns the SCC's Highest Rating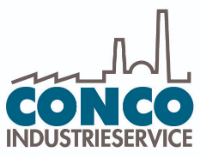 ​​​​​​
This summer,
Conco
IndustrieService
GmbH of Germany earned both SCC and ISO safety and quality compliance certifications after an audit found the company to be exercising the highest operational commitment to
SCC
health and safety policy, securing
Conco
the SCC's highest rating of "P."
The audit of ISO adherence determined Conco to be in strong compliance with ISO standards for quality management processes. Both SCC and ISO certifications are the global gold standard in safety and quality management practices.
---
Save the Date for the next
Conco Webinar
November 13, 2018
Topic: Eddy Current Testing
Time: 11:00am EST

---
"Conco has demonstrated the ability to find the areas with air inleakage in our systems that were causing unit operational problems."
- Roseton Generating LLC
"I have a long history with Conco and have always been very satisfied."
- FirstEnergy – Bruce Mansfield
"Very professional and timely."
- Topp's Mechanical, Inc.
"Clean tubes in a timely manner and clean up around the area."
- Tatachemicals North America
---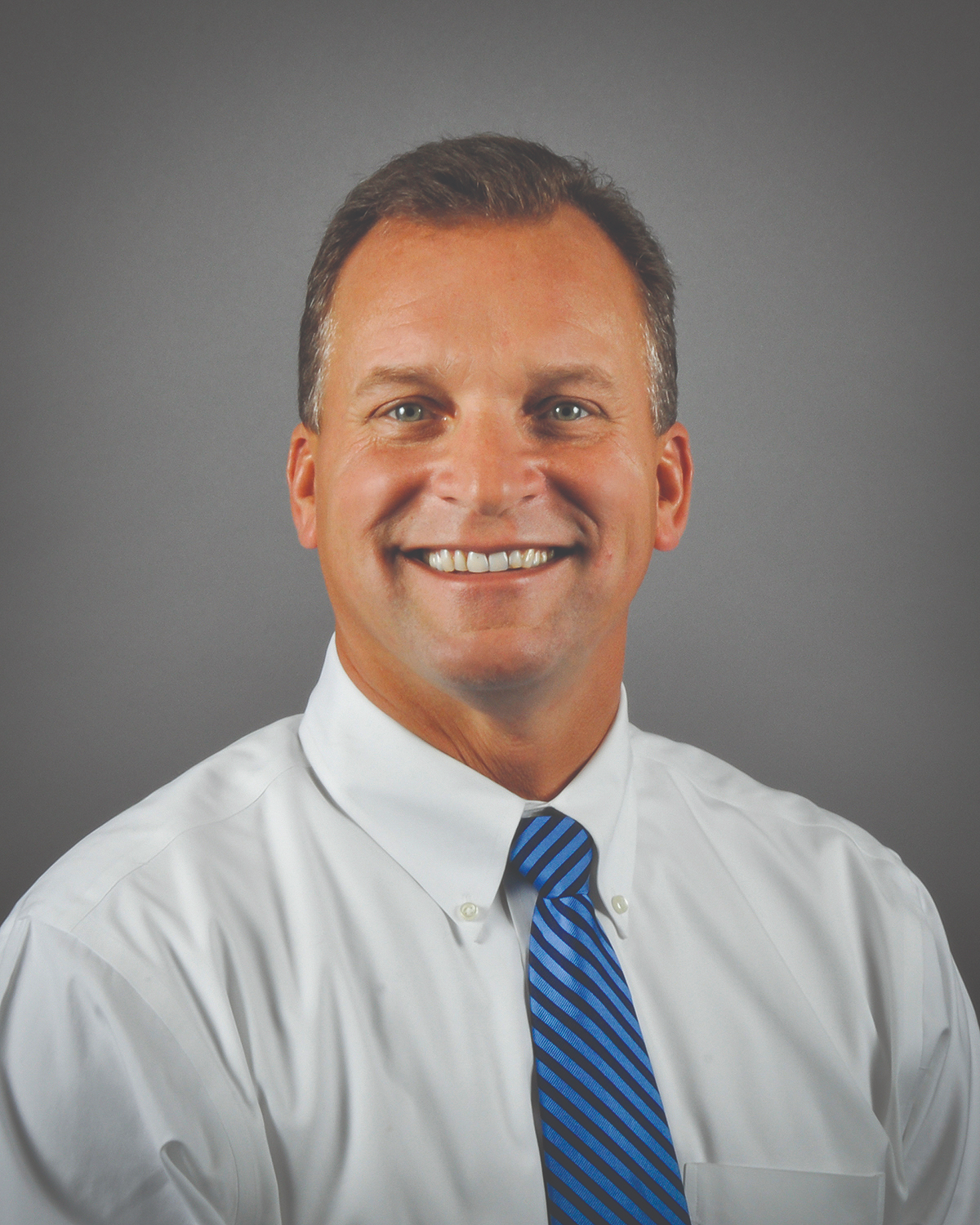 Greg Saxon has transitioned from his role as President of Manufacturing to President of Special Applications. He will be expanding the Conco product and service application knowledge with employees as well as with distributors and customers. These efforts will have both a domestic and international market focus. In this process, a key focus will be on identifying and correcting related performance gaps in order for Conco to continue to deliver Safe, Quality, Products and Services Beyond Expectations with great competence and confidence on a consistent basis.
Zachary Godish has been promoted from his role as Production Manager to Vice President, Manufacturing. Zack has worked for Conco for over 10 years in Engineering, Field Services and Manufacturing. In this new role, he is responsible for all product design, development, manufacture, and distribution. Zack is excited to be tasked with keeping those activities aligned with the rest of Conco to Achieve Legendary Success for both manufacturing and the company as a whole.
Ed "EJ" Saxon has transitioned from International Account Manager to Operations Planner in the Industrial Field Services Department. EJ has worked for Conco for over twenty years, and his knowledge of Conco products and services is vast. As an operations planner, E.J. will interact with our Industrial customers from the moment we are granted a project through invoicing, facilitating and managing projects.
---
Chris Meyer comes to Conco with over 25 years of petrochemical work experience. Chris is a pipe, steel and pressure vessel fabricator by trade and also holds the 510 Pressure Vessel Certification. Chris has estimated, planned and completed thousands of Industrial projects, and he is now heading up Conco's Industrial Estimating and Planning Department.
Carlos McGee was recently hired as a Senior Account Manager in Conco's Industrial Division. After a very successful 20-year college football coaching and recruiting career (in which he coached numerous NFL players and All Americans), Carlos became the business and marketing manager for the Imperial Health Medical group and helped them grow their business by 500%. Carlos has over 10 years of sales and sales management experience.
---
Conco International Forum & Expo 2018
Conco's International & Marketing Personnel, Distributors & Customers
The Conco International Forum & Expo 2018 attracted Conco distributors and customers from 14 countries for an informative three-day event consisting of presentations, hands-on training and also fun social outings. Conco representatives shared valuable information about the full range of Conco products and services, and guests had the opportunity to shoot tubes and operate a hydrodrill. A demonstration of the capabilities of the new Eddy Current robot was conducted and all participants had ample opportunity to ask questions and share their own experiences in the field.
The goal of the event was to ensure that those selling Conco products and services are knowledgeable about all of the various facets of Conco and are up to date on the latest Conco technology. The representatives also share their experiences via case studies for all to discuss. We thank all of our guests for attending and contributing to this dynamic and interactive event.
---
WJTA-IMCA
New Orleans, LA
November 1-2, 2018

Conco was a sponsor of the AES Warrior Run 17th Annual Tee Off for Cancer Golf Tournament - The event raised $18,000.00 for the American Cancer Society