It's time for our
A-Z LinkedIn Training - 4th Quarter, 2022
.
.
You Are Invited To
Learn & Know
"ALL" Of LinkedIn A-Z!

Know How To Find Your Clients
In Ways That "Work" For You!
.

A-Z LinkedIn Training Is ...

Hand-Holding &
Individualized via Q&A

Empowering & Enabling

Shows You What To Do
To Reach Out To New Clients
Shows You What To Do
To Be Found By New Clients!

Past Participants Say..
.
"Omg!! Priceless! It's perfect Margie.
Great content and great presentation.
Precise and clear, as always.
The stuff I've dabbled with on LinkedIn,
you gave it depth ....it all makes sense."
Deb M.

"Margie's A-Z Linked Training -
is a valuable tool for those interested
to maximize business opportunities.
I have found her insights and expertise in
utilizing LinkedIn tools to be extremely useful.
Elizabeth G.

Margie gives her students REAL tools,
in simple language…and supports the learning
process completely. I now feel able and ready
to benefit and contribute to this great business
resource in a professional way.
Paula B.


Know What Works Best
For "YOUR" Needs.

Find and/or Be Found
Connect To Potential Clients
******
Maximize Your ROI From All Contacts
******
Gain Visibility As An Expert In Your Field
******
Improve Your Presence On Search Engines


LinkedIn Is Rich With
Ways To Find New Business

This training is a "hand-holding" overview
of all your options with associated strategies.

This training is NOT a system!
It's a guided learning tour.
It is a six session course on LinkedIn.
Use it to create your own system.
Use it to know how to choose a system.

Upon completion you will know the best
way to use LinkedIn for YOUR purposes.

In Six Weekly 60 - 90 Minute Webinars
you will receive:
.
A LINKEDIN TECHNICAL TRAINING
A LINKEDIN STRATEGY TRAINING
Each session will focus both on LinkedIn's
individual pieces and the different ways
the pieces may be put together
to provide you creative strategies,
for multiple types of needs.

You get to decide what is best for you!
LIVE Q&A is included in all sessions.

ALSO INCLUDED ARE 3 ESSENTIALS
to ensure your success:
#1 RECORDINGS
Each session is recorded
as an Mp3 audio & YouTube video.
.
#2 SEQUENTIAL TRAININGS
Because LinkedIn changes frequently, your needs for using LinkedIn change and you also can't learn everything all at once.
* * *
Each single A-Z enrollment fee includes free enrollment in the next 3 quarterly A-Z trainings. A total of FOUR trainings.
.
#3 LINKEDIN SUPPORT GROUP
with "FOREVER" membership
For engaging with other attendees.

To ask questions as you implement

Receive additional support as needed during the entire 6 weeks and foreve

r.
Know How To Make LinkedIn
Work For YOU!

All the answers for What, Where, How, When & WHY on LinkedIn.... including how to find your way around the desktop layout and "new" features & services.




.

How to "attract" new connections ""live" on LinkedIn & via searches from outside search engines.




.

How to target, go after & find new contacts, make new connections and build strong relationships. All the tools, tips, tricks, and strategies.


.

When to use LinkedIn Email for 1-on-1 and/or group sends

.


.

How to expand & maximize your online relationships via LinkedIn Groups! Connect with people you never thought possible!




.

How to gain instant visibility via LinkedIn Publishing - How , When. & WHY! Visibility in front of your contacts & search engines!


.

Ways to attract new business via what you say & include in Status Updates. How to create engagement, professional visibility AND credibility everywhere on LinkedIn.




.

How to make your "business" shine, be distinct and have a larger footprint by creating and using a Company Page Maybe a Showcase Page also! One or both are a "must have" for many in 2021!




.

And of course .. answers to all your questions!

REGISTER NOW!
$197.00
or
EARLY BIRD BY 9/15
$97.00

CLICK HERE


.9:30 AM - 11:00 AM
(pacific time)
.
Six Tuesdays:
OCT 4, 11, 18, 25, NOV 1, 8

INCLUDES
Six "live" Webinar Sessions with Q&A
Recordings of All Sessions
(YouTube Video & Mp3 audio)
Private LinkedIn Group Membership
AND
Free registration to
2023 Q1, Q2, Q3
Here is an overview of each session.
.
TUESDAY, OCTOBER 4
What Is LinkedIn?
What Is Its Purpose?
Quick Intro To Possibilities
What You Can Look Forward To!
A Tour Of LinkedIn Homepage
* * *
Live Q&A
Why Are You In The Training
& What You Hope To Learn.
Networking with Attendees.
.
TUESDAY, OCTOBER 11
How To Create Your Profile Page .
To Be Found and To Go & Find!
Secrets For Writing Your Headline
Make Your About Section "Reach-Out" & Touch
Maximizing Skills & Recommendations
Creating Human & SEO Engagement
Use Of Keywords - Where & When
Live Q&A

TUESDAY, OCTOBER 18
Contacts, Connections & Followers
.What Are The Differences?
How To Use The Directory For All Sorts Of Info
Searching, Finding & Connecting To New Connections
What Is LinkedIn Email?
How To Build Relationships Within LinkedIn.
Do you need CRM? Where to find a mini CRM.
Live Q& A
.
.TUESDAY, OCTOBER 25
Posting On LinkedIn
Status Updates/Posts - When, How, What & Why
Use of Hashtags - Magic of Comments
Creating An Article - When, How, What & Why
Event Invitations
Live Q&A

aand
TUESDAY, NOVEMBER 1
LinkedIn Groups
The "HOW & WHY" Of Using LinkedIn Groups
How To Join & Engage In A Group.
How To Create Your Own Group
How To Use Groups To Create Connections
Live Q&A

.
,TUESDAY, NOVEMBER 8
LinkedIn Company & Showcase Pages
What Is A Company Page?
What Is A Showcase Page?
How To Create Them & Why You Need One.
Or Do You?
plus
LinkedIn Tools, Settings & Benefits!
Putting It All Together! Final Strategies!
Live Q&A
.
What people say about the trainings.

"Margie's consultation immediately
upped my game on LinkedIn to expand
my client base. She showed me how to
integrate my business goals into working
LinkedIn as an awesome marketing tool."

"I have found Margie's insights and expertise
in utilizing LinkedIn tools to be extremely useful.
And, her recommendation to be active in noting
comments (even briefly) can lead to
significant professional benefit!"
.
"Margie gives her students REAL tools,
in simple language…and supports
the learning process completely.
No question asked goes unanswered,
and her proactive suggestions are
invaluable for custom needs."
.
"I highly recommend Margie's classes
to anyone who wants real tools for
learning the constant scene of changes
in social media."
REGISTER BELOW!
$197.00

​​​​​​EARLY BIRD
$97.00
(REGISTER BY SEPT. 15TH)
CLICK HERE
9:30 AM - 11:00 AM (pacific time)
SIX TUESDAYS
OCT 4, 11, 18, 25, NOV. 1, 8
INCLUDES
Six "live" Webinar Sessions with Q&A
Recordings of All Sessions
Lifetime LinkedIn Support Group
3 Sequential Quarterly Trainings
CALL: 310-306-1453
EMAIL: margieh@todaysway.net
---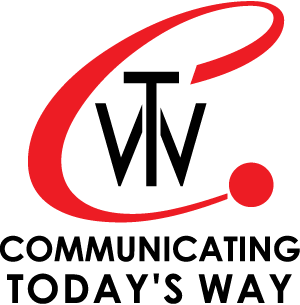 We Make It Easy!